Mini silicone reborn baby cloth body Alice
This doll is made like a real reborn. Hands, feet, head are cast from platinum silicone according to my author's model. The body is made of fabric, filled with glass granulate for weighting and syntepuh.
Hello! I 'm Natalya Kovaleva.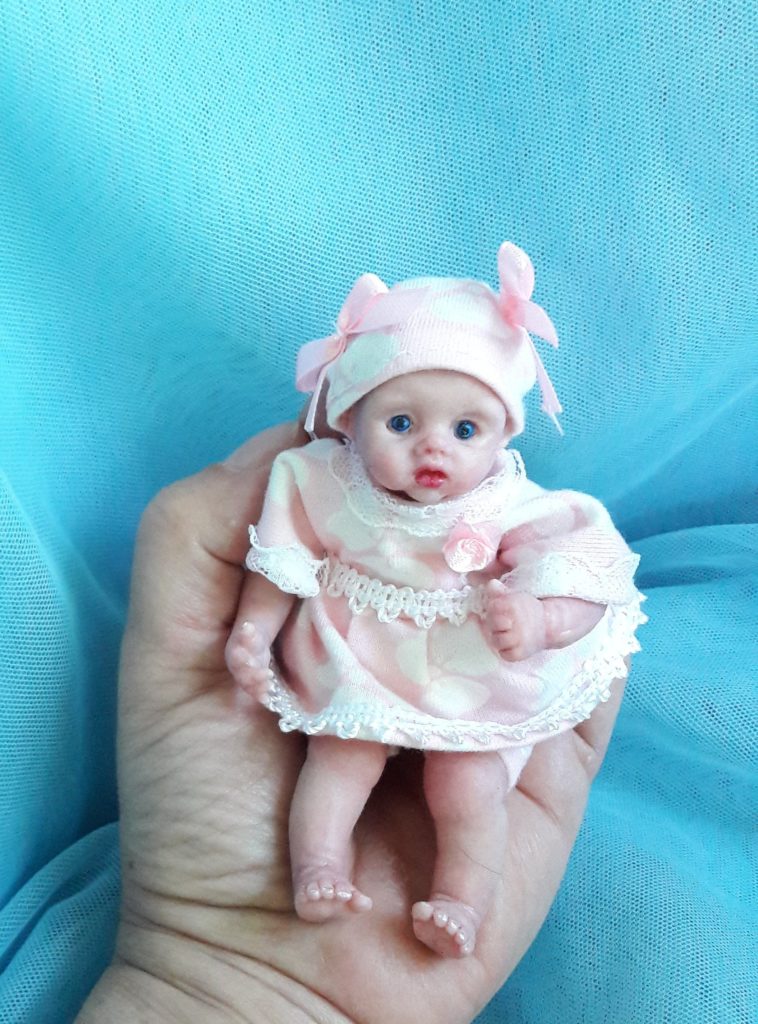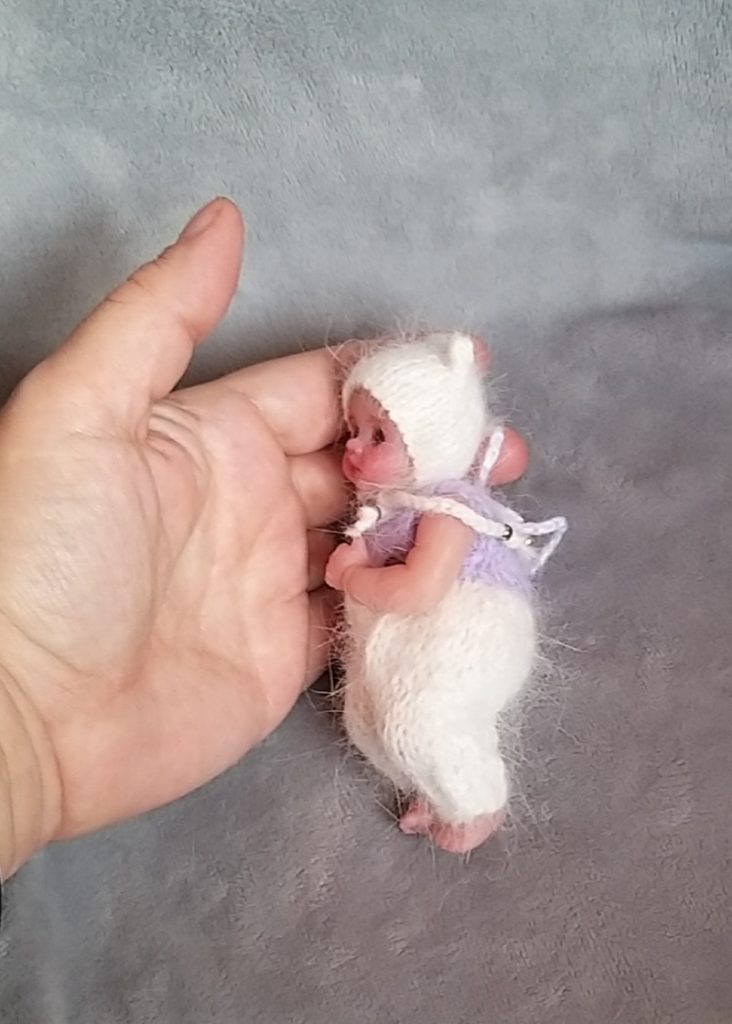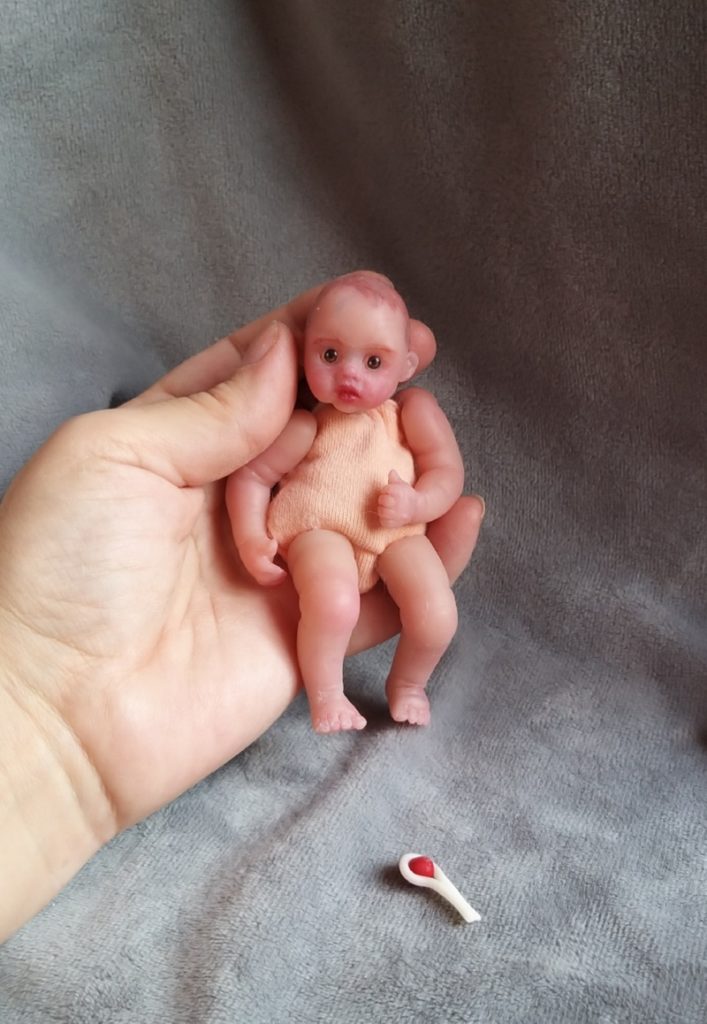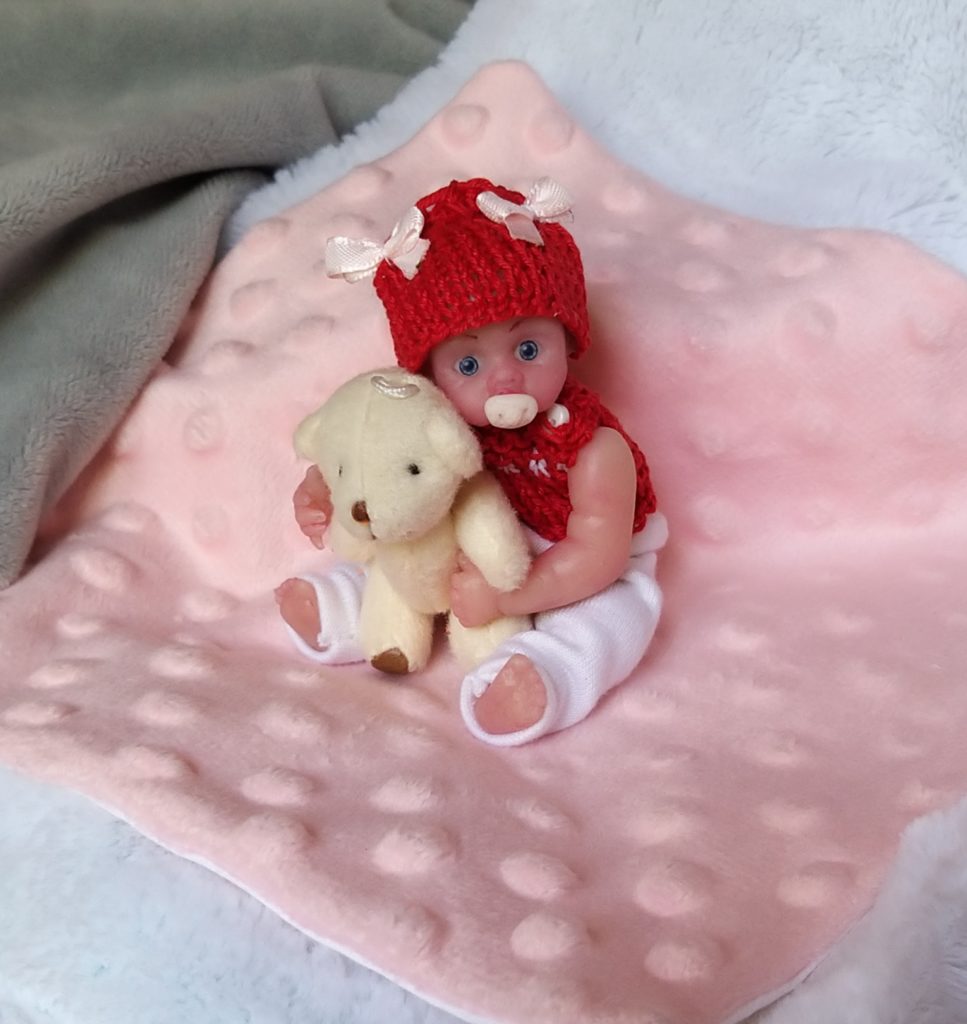 At a mini silicone reborn baby doll it is possible to carefully turn the head, rugs and legs. A nipple is inserted into the mouth. Hair can be rooting as desired. The doll is dressed in a handmade costume. The miniature coat on the lining is made of white filis. On the lining. It is clasped on a sticky tape. the doll takes various poses. She is very realistic.
The mini silicone baby doll is dressed in a coat, top, panties, hat.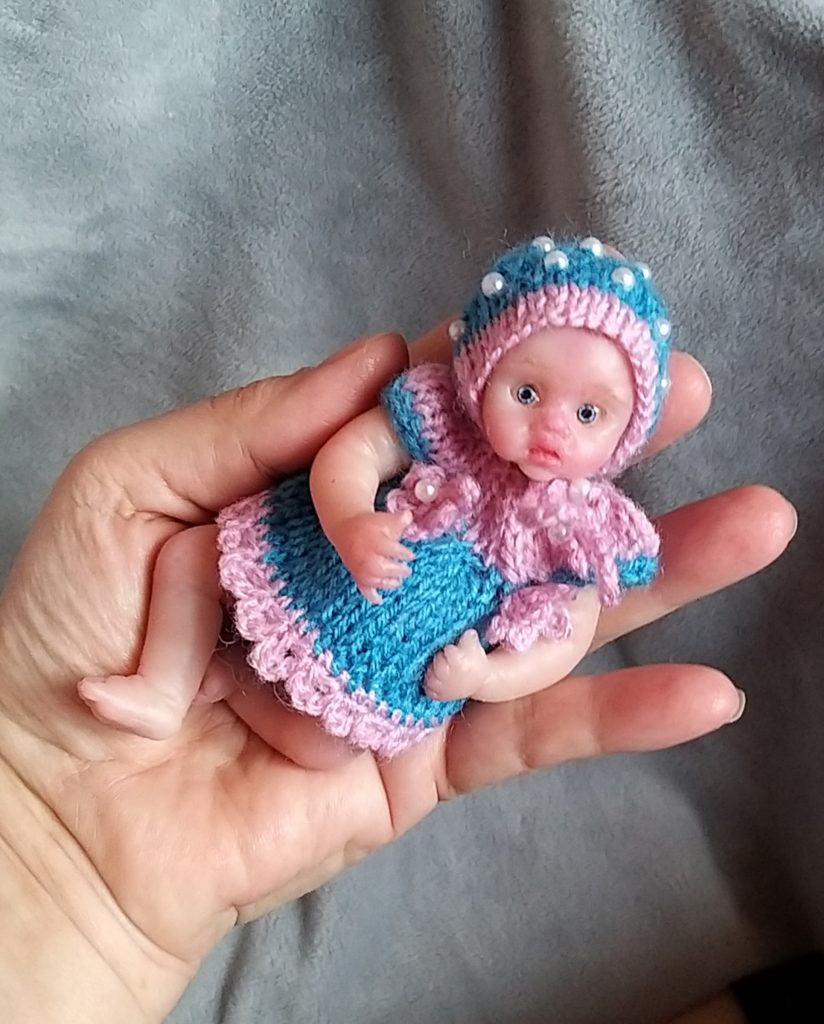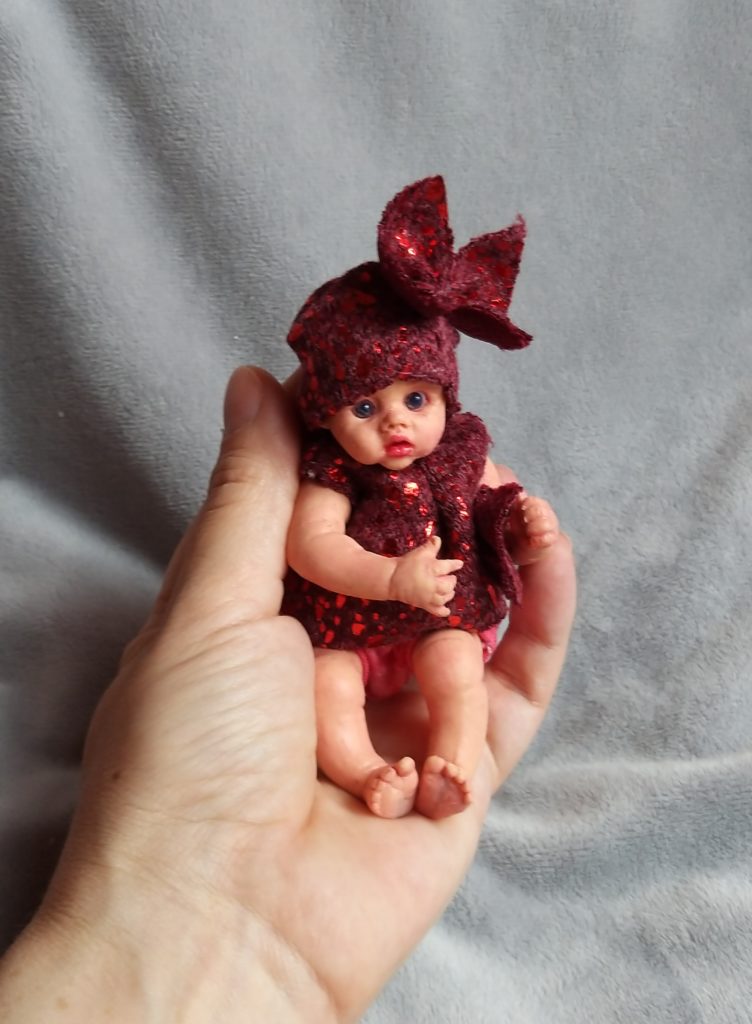 All clothes are removable.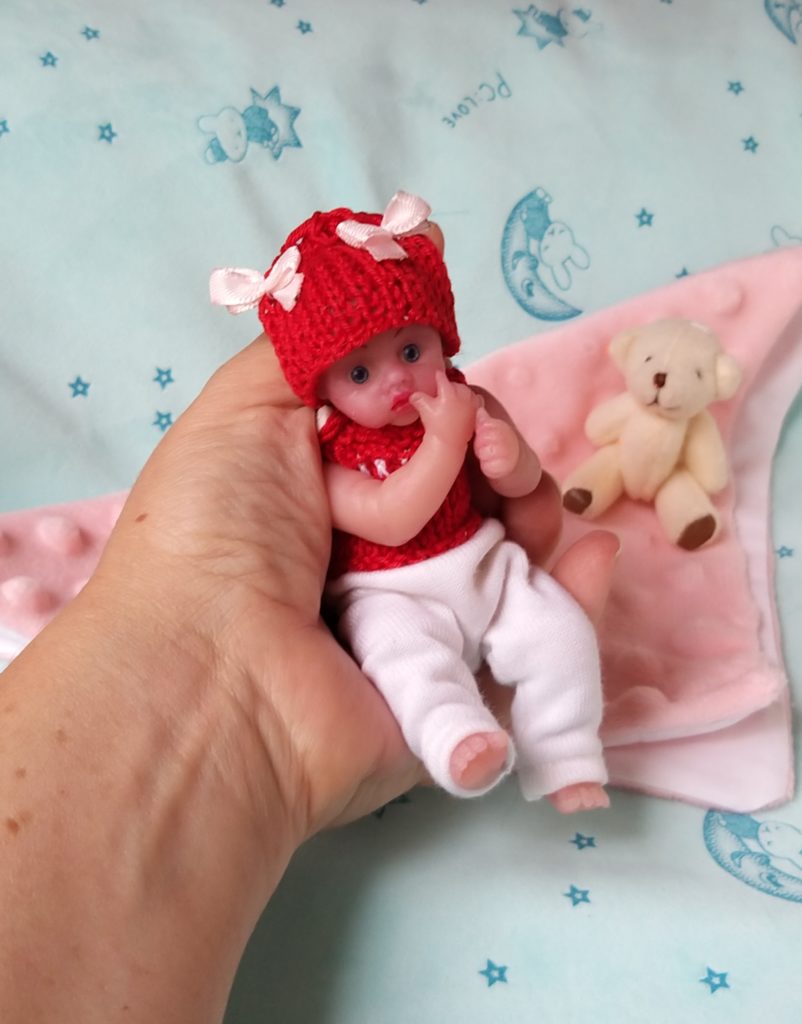 Please, look at another dolls Kovalevadoll.com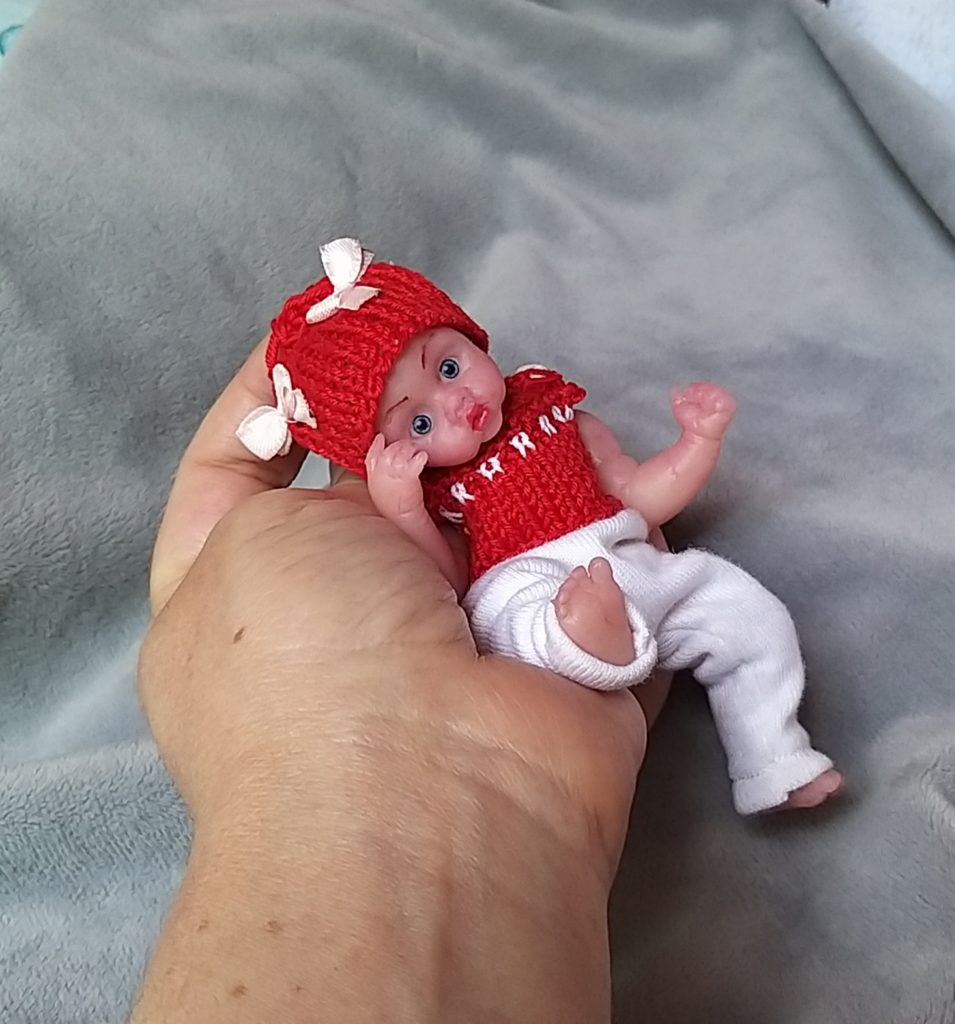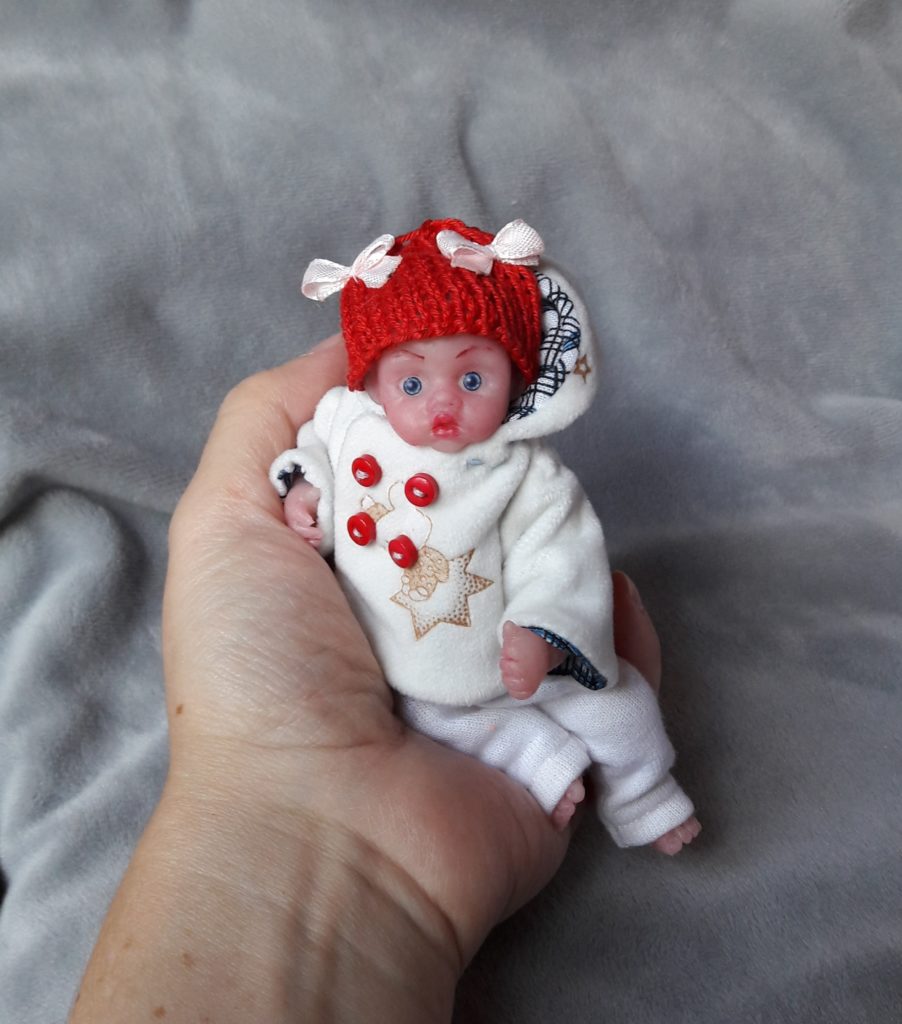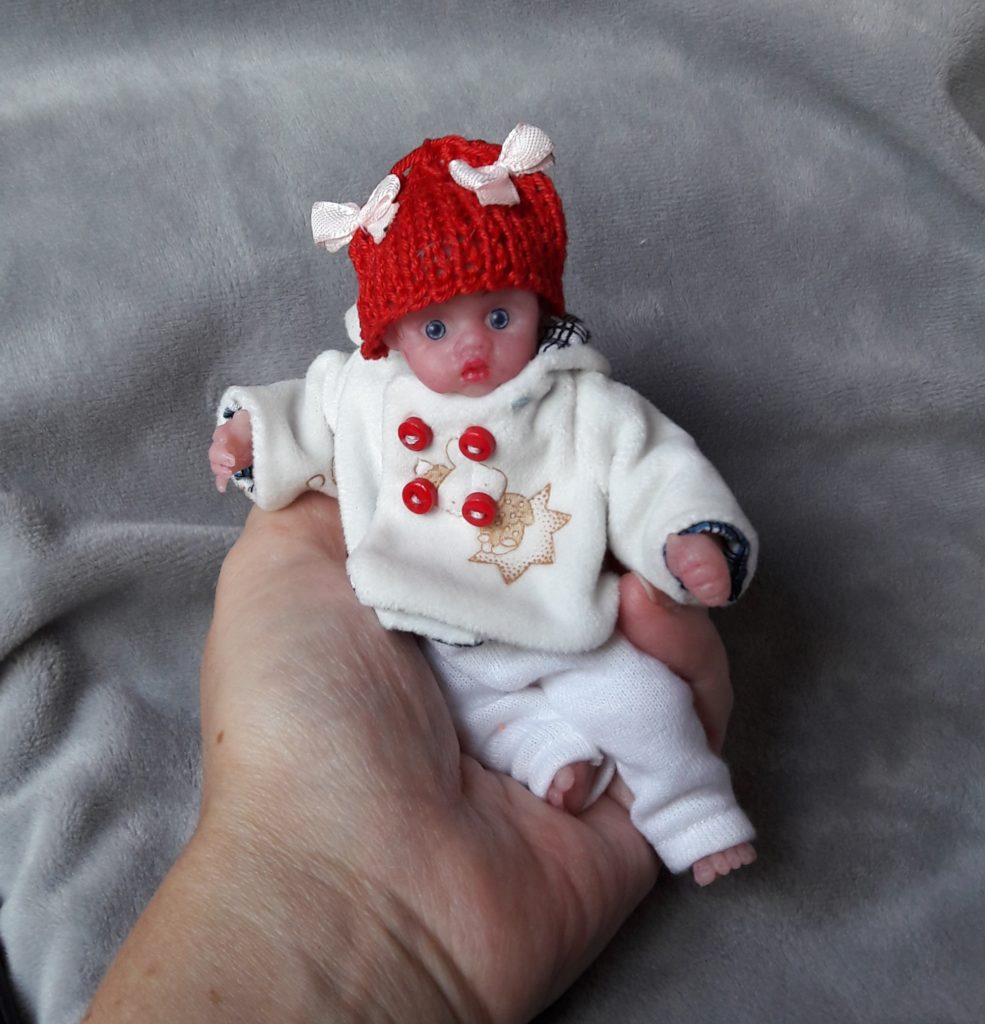 Thank you for looking. please look at my all dolls http://kovalevadoll.com