Mini silicone baby doll full body 4.7″ Sofa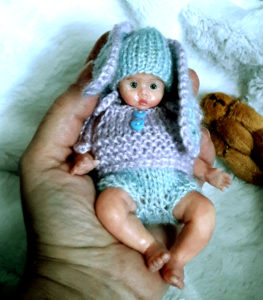 Mini silicone baby doll full body Sofa 4.7″ , painted, lifelike babies, eyes open, open mouth, with pacifier , bottle , mini reborn dollfull body silicone.
I have been making silicone dolls for three years now. And I'm constantly learning!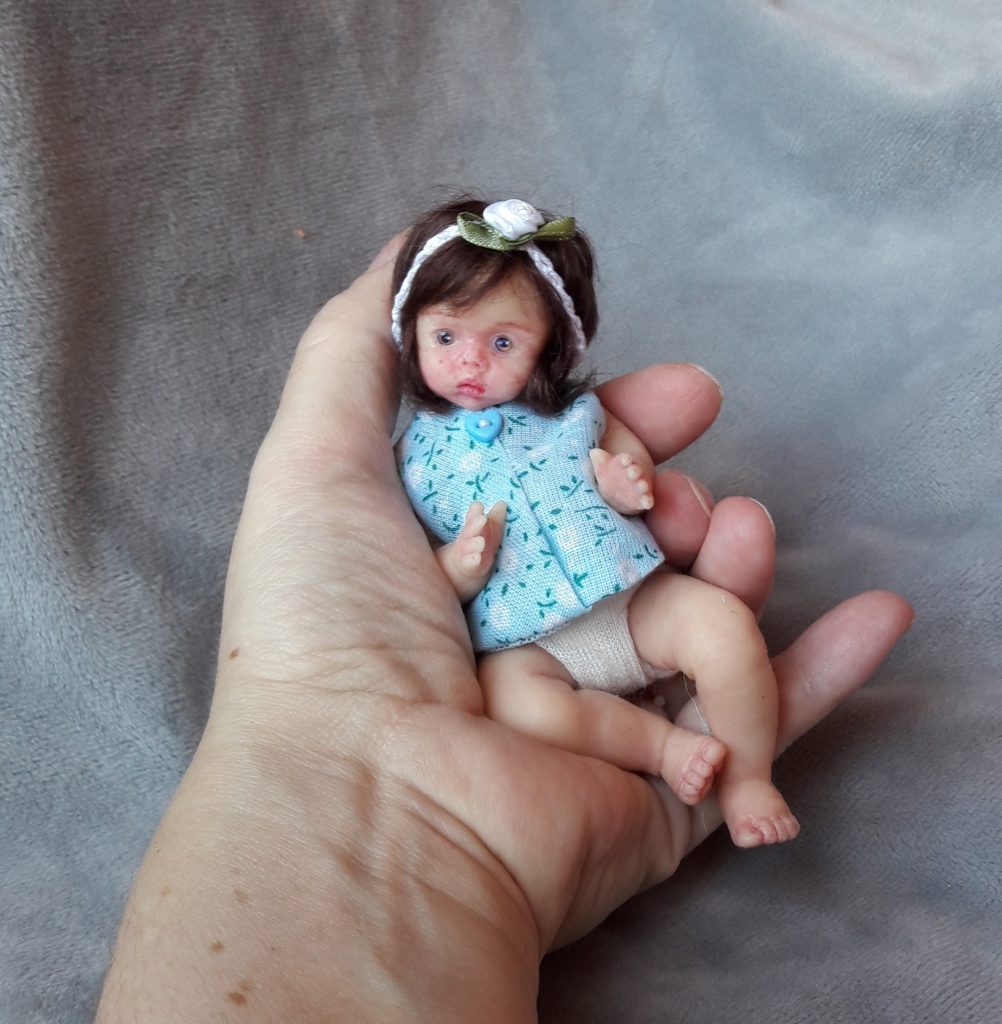 Hello! I 'm Natalya Kovaleva.

Learning to take pictures. It is very difficult to photograph mini silicone baby doll full body so that they turn out as in life. Even with proper matting, glare on the surface of the silicone doll is difficult to avoid.
Buyers often write to me that my silicone doll in life looks better than in the photo. There is a deal of truth in it.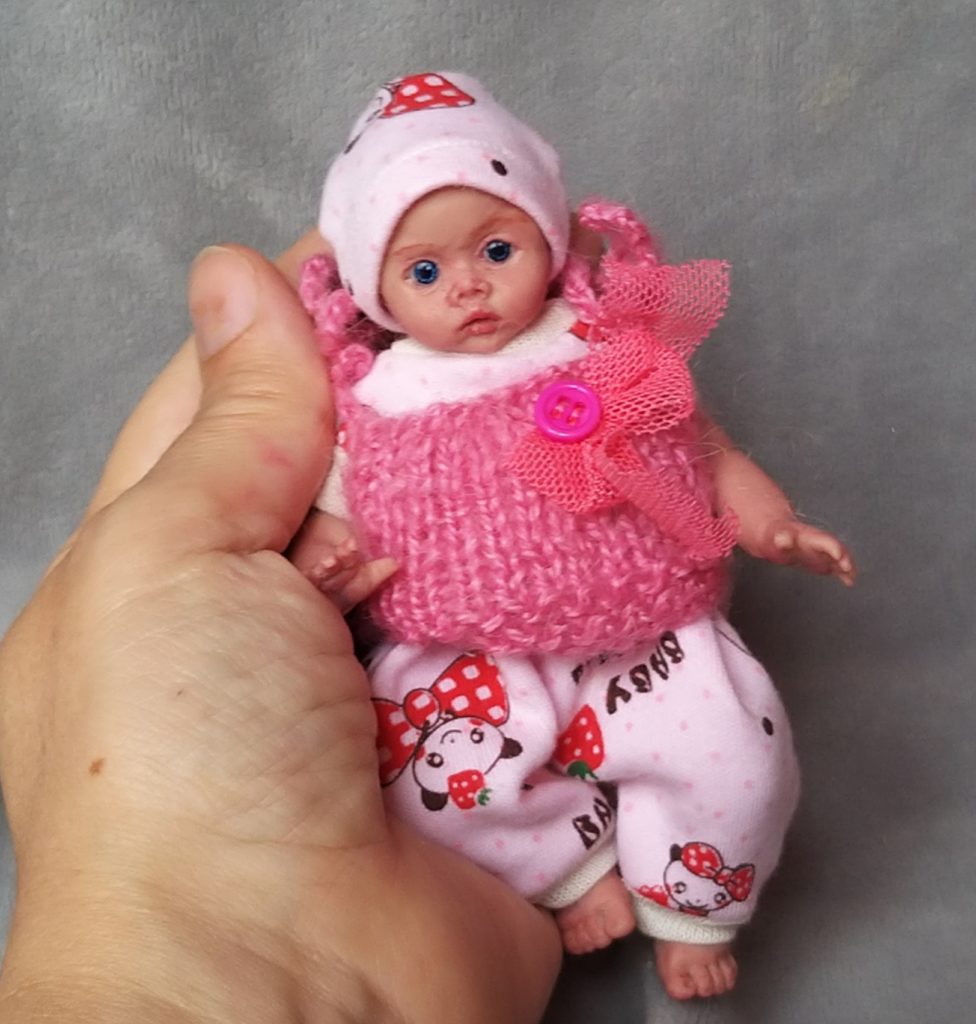 On the other hand, I adhere to the rule – do not embellish. Let the doll look better worse in photography than in life than vice versa. I do not use filters for photos of my dolls, I publish photos as they are
.
In this specific doll is a complex model. All fingers on hands separately. It is very difficult to do for a silicone doll of such a small size. This doll is well detailed – the face contains many small details
please, look at my another dolls:
I hope that the doll lift your mood and give many hours of joy
Waiting for his mother .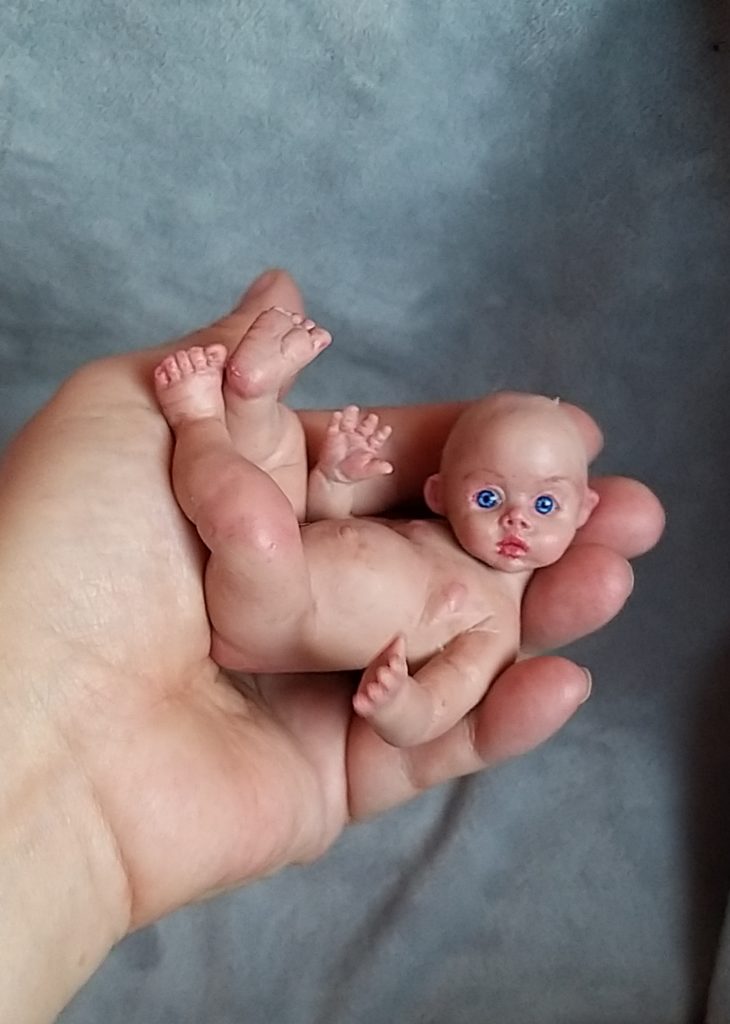 I hope this full silicone baby brings joy to your home. With proper care, the doll will last a very long time, as it is made of platinum-based silicone.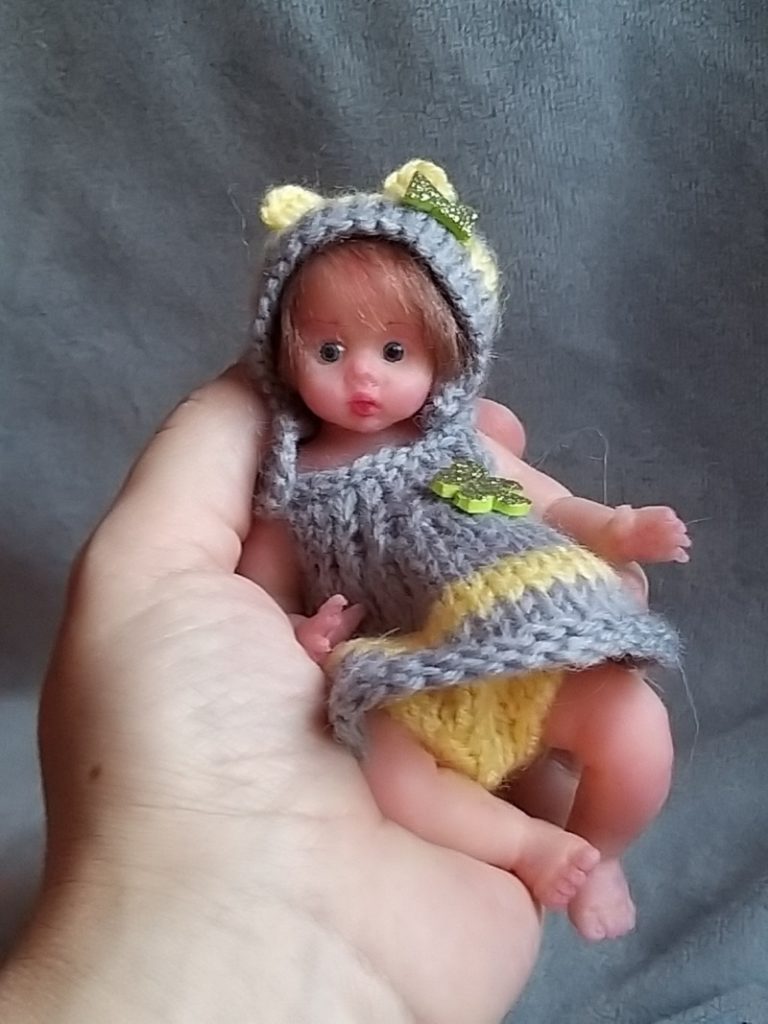 Thank you for looking. please, look at my another full silicone mini baby girl dolls