Mini silicone dolls -imitation of a real child in miniature
Mini silicone dolls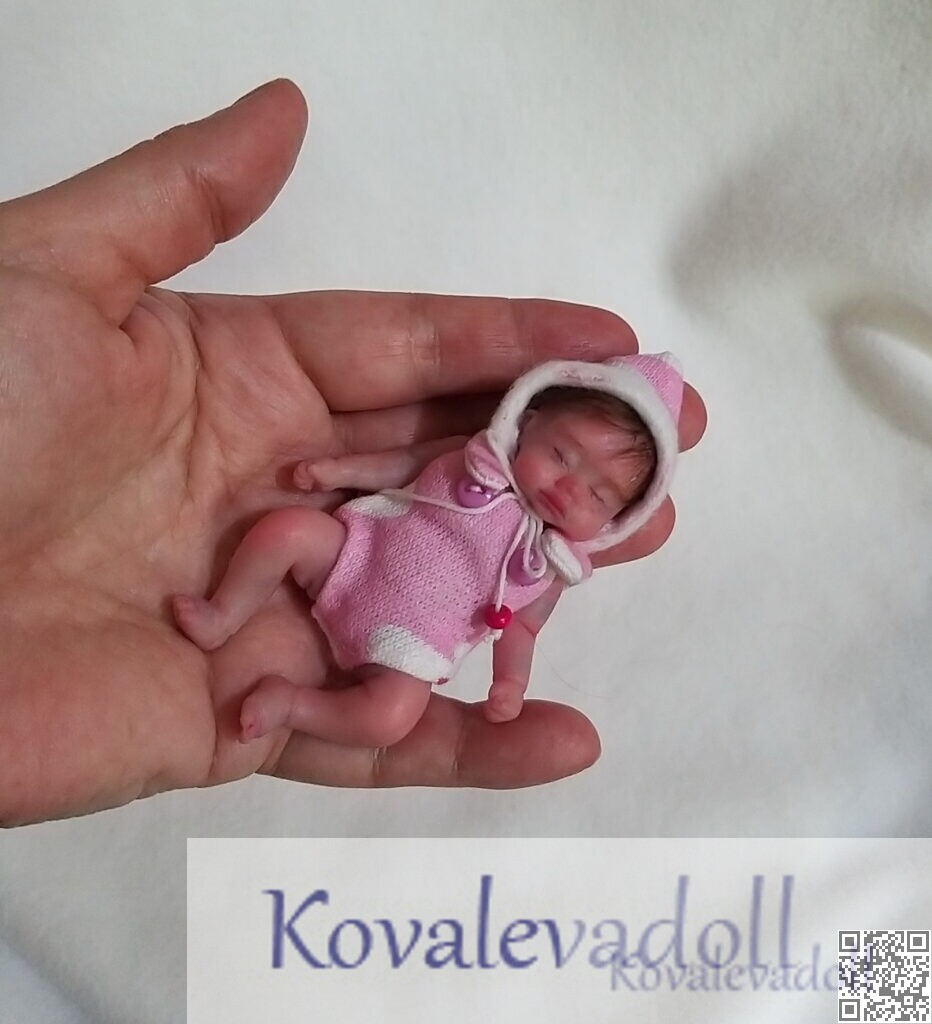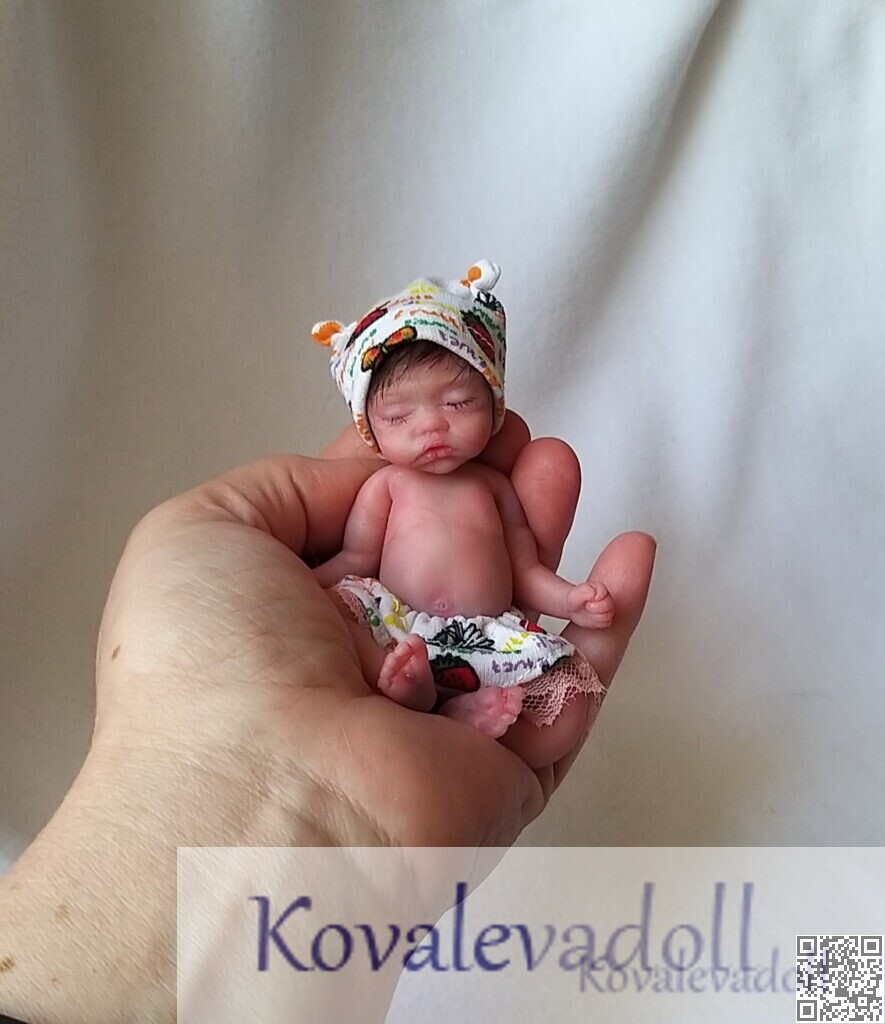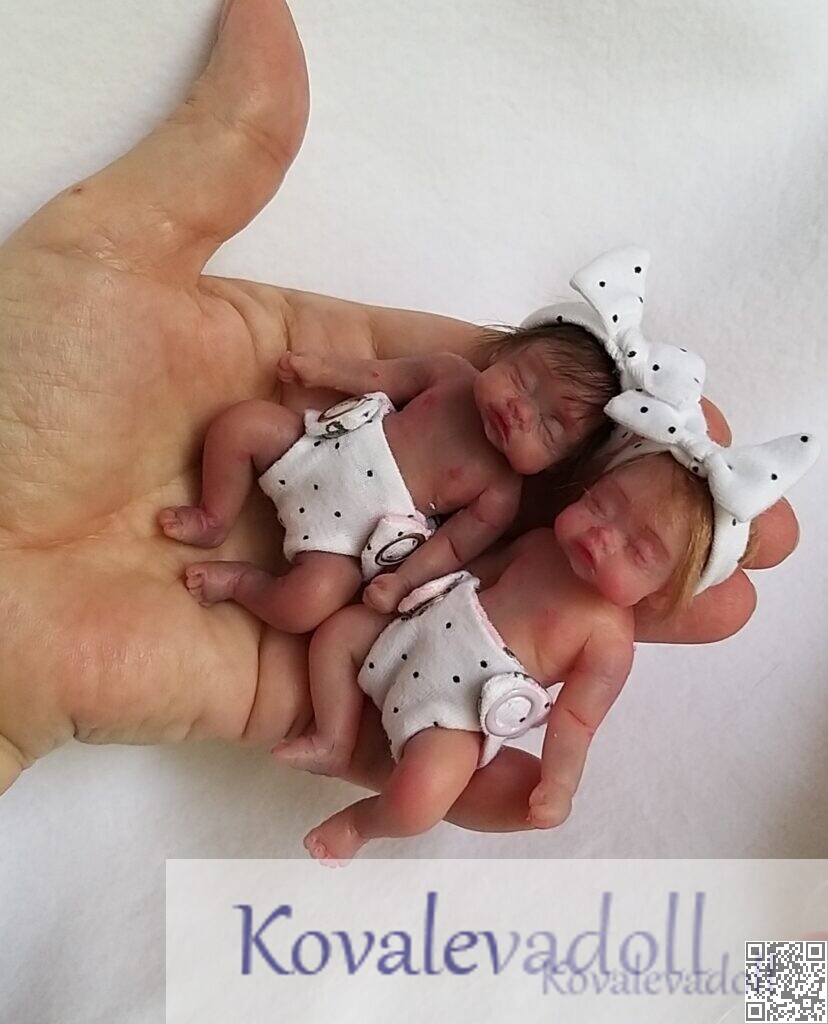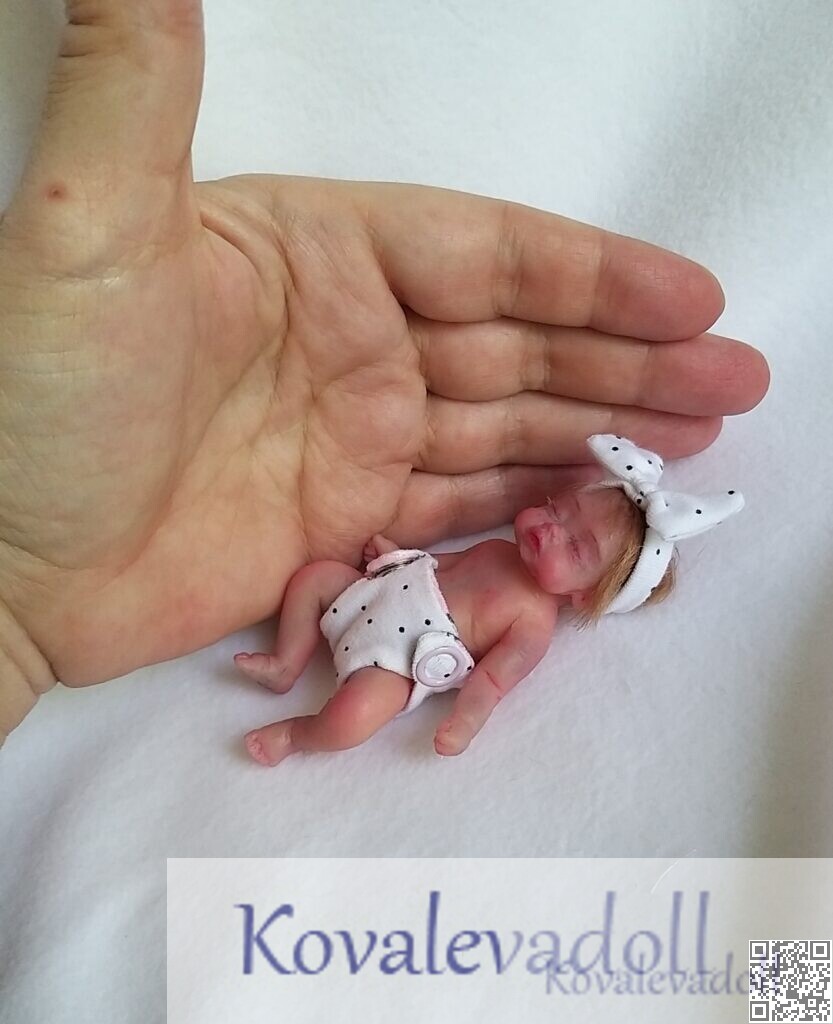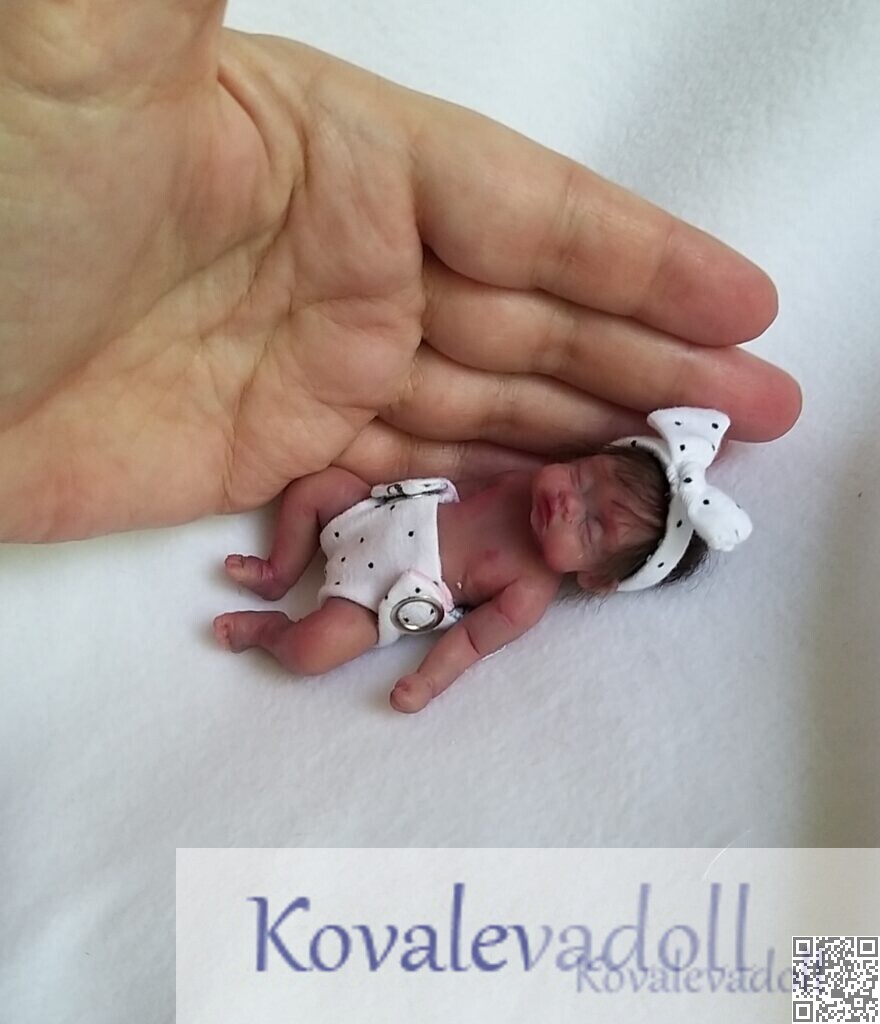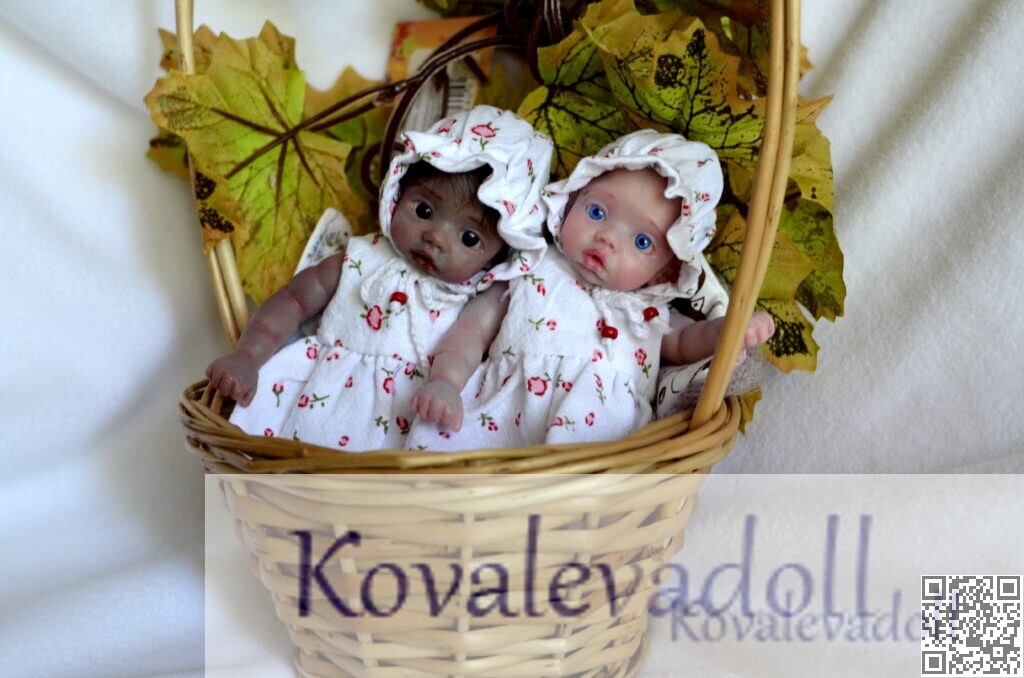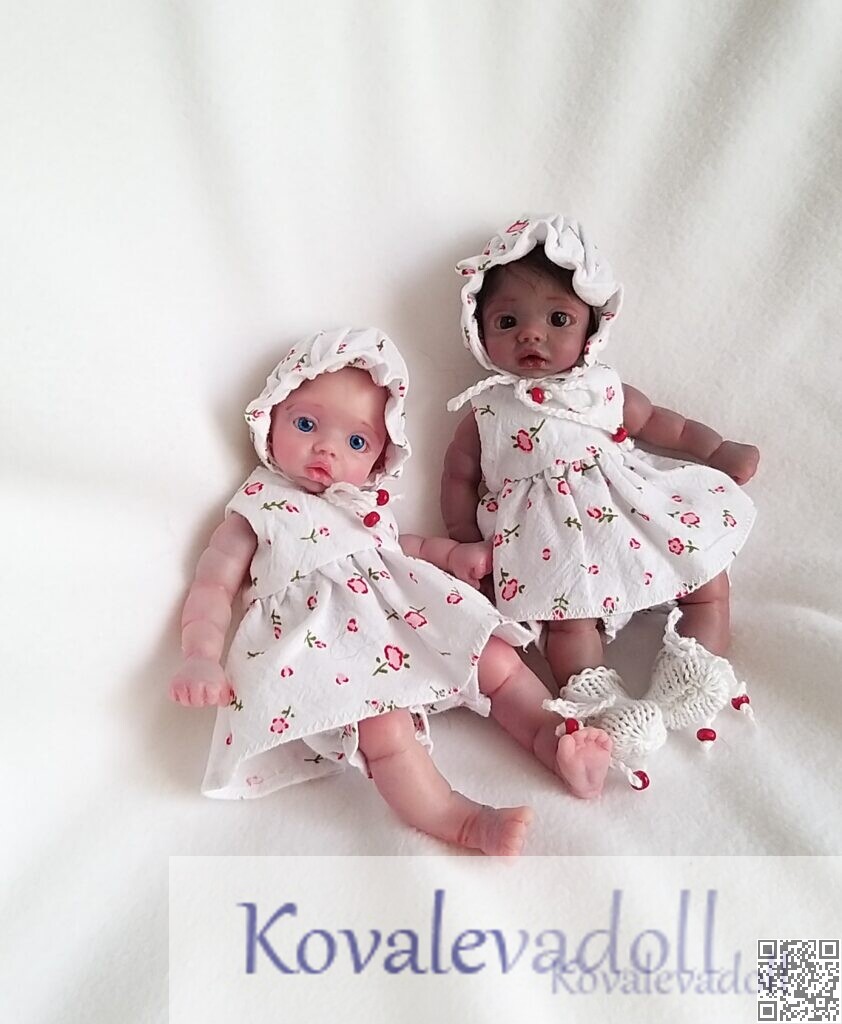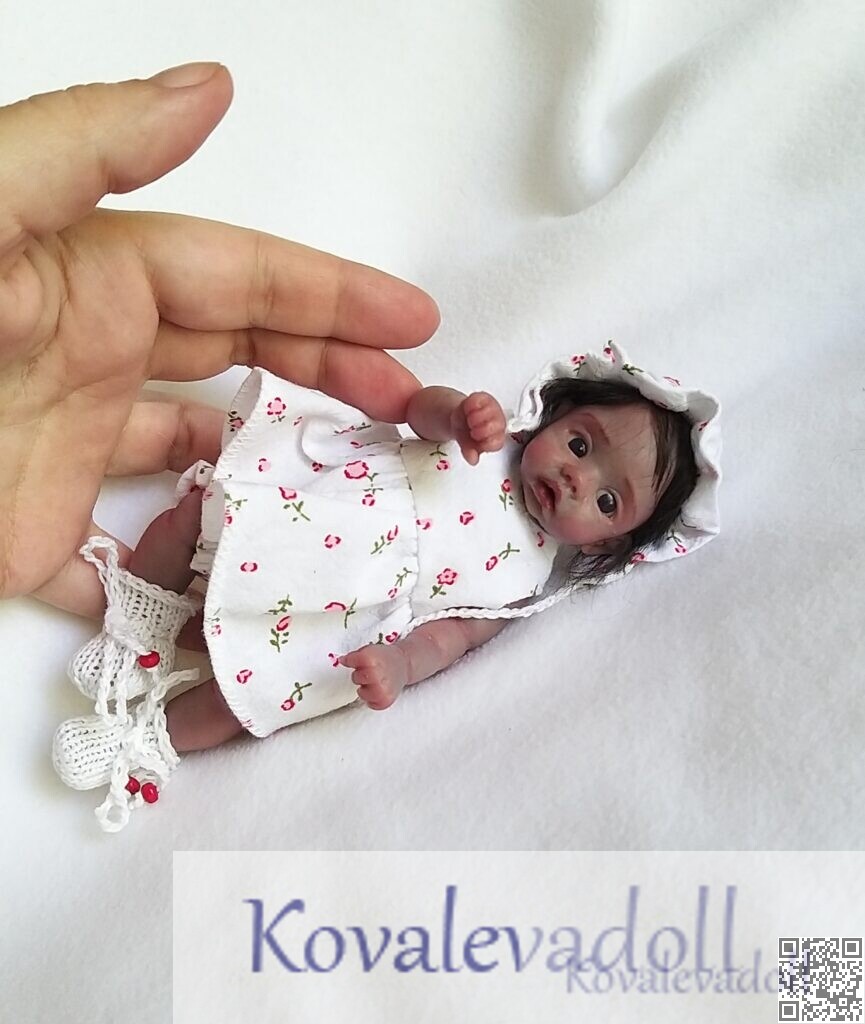 The price of a little silicone babies doll depends on many factors.
I do not sell blank kits, that is, unprocessed and unpainted dolls.
The price rises for rooted hair, for clothes. Exclusive handmade clothing is more expensive.
Each miniature silicone baby doll comes with a blanket, a pacifier and a bottle, a certificate of authenticity and a gift box.
Please note that many sellers are cunning. They place mini silcone dolls in the complete set on the main photo, and indicate the price as for an empty unprocessed set. Only when you go to their ad, you will see that the price of a painted doll with rooted hair doubled! The price for an empty doll and plus a pacifier has changed! I do not do that. I put on this photo corresponding to the price. You can order my doll on etsy, or write me here, I will send you an invoice for payment via paypal.
The price of my mini silicone dolls varies from $ 120 to $ 240 for a 5-inch doll + shipping.
The price of my tiny silicone dolls varies from $ 85 to $ 185 for a 3.5-inch doll + shipping.
it is much cheaper than the mini full body silicone baby dolls of famous masters, but my dolls are not inferior in quality to them.
Subscribe to my shop and you will be aware of the promotions and sales that I sometimes arrange.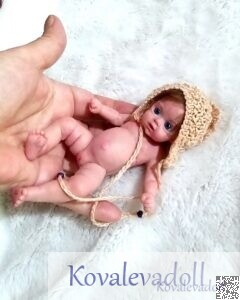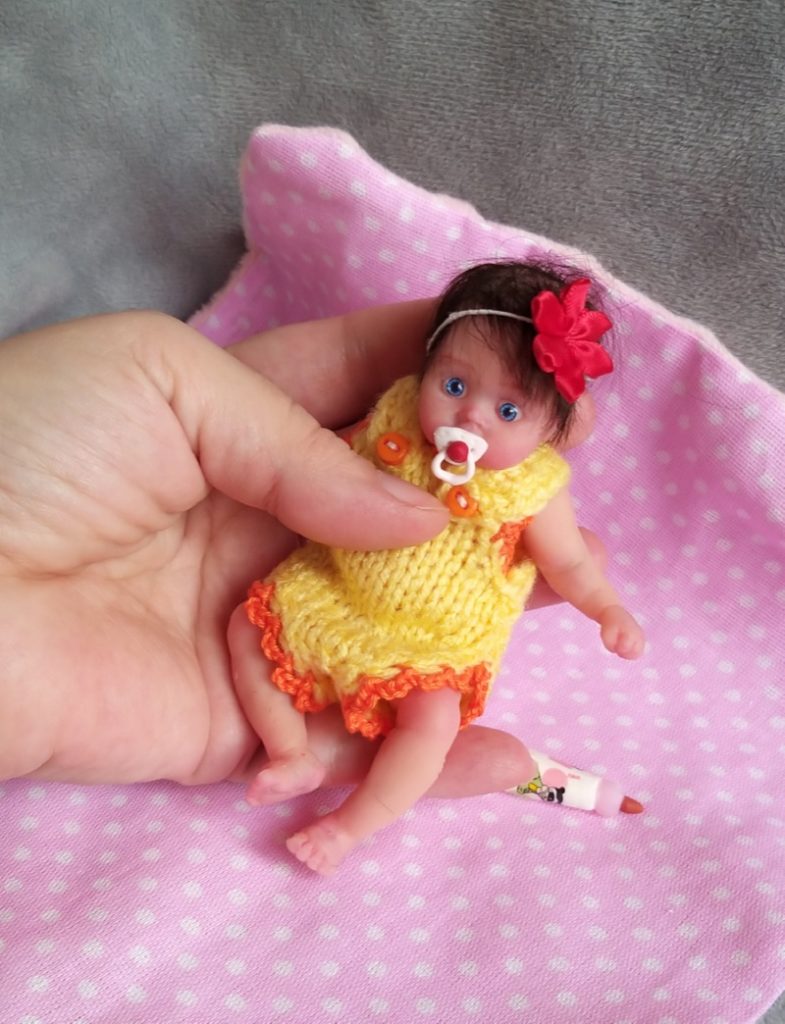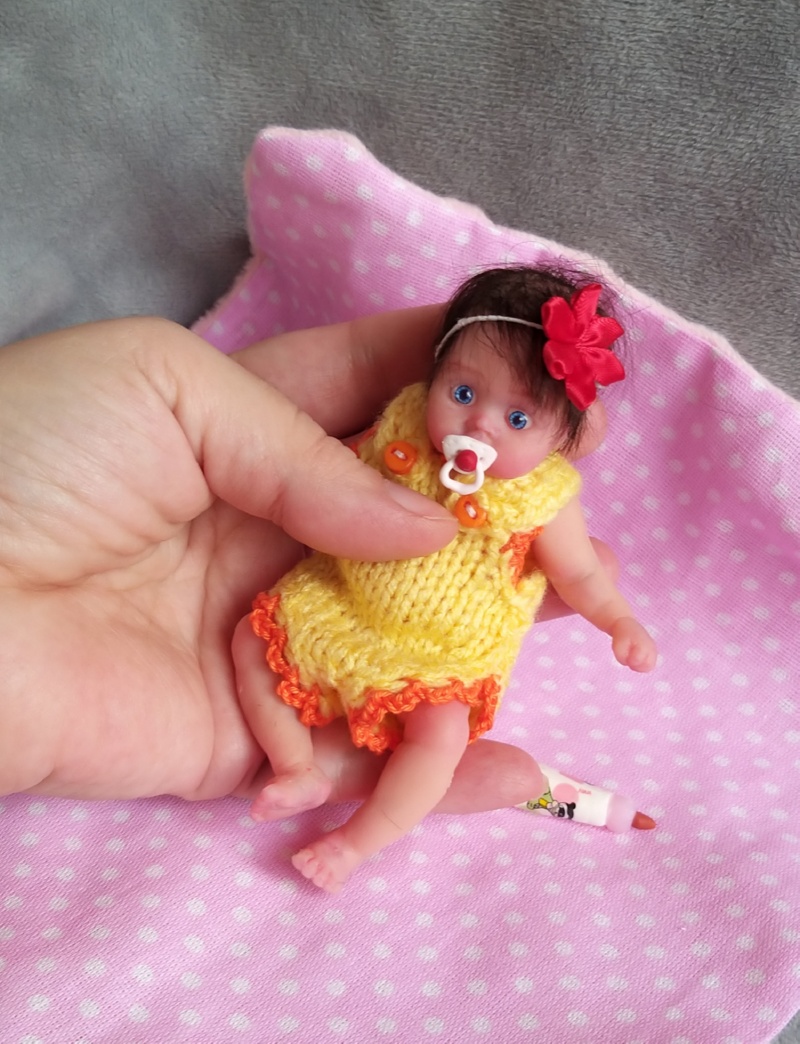 ah-ah! What interesting miniature silicone dolls! The man who at least once held them in his hands will not be able to forget them!

Like real objects of art, like handmade, these dolls cannot be cheap. Their production uses high-quality professional materials. My work as the author of the sculpture is also included in the price. Each silicone baby doll is unique and unique, despite the fact that they are made of one mold. There are only a few dozen such dolls around the world.
The doll will come with the author's certificate, hir toy, blanket,pacifier and bottle, gift wrapping.
All clothes are removable.
Please, look at my another dolls: http://www.kovalevadoll.com
I hope that the doll lift your mood and give many hours of joy
Waiting for his mother .
All my dolls are very different, each with its own character, they are all made with lots of love, to bring joy to people.
It is made with all my heart. OOAK.
Dispatch within 3 work days of receipt of payment.
Delivery time depends on postal services(USA-from 3week-to 1.5month,Europe-from 2 week to -1.5 month).
Doll is from Kazakhstan.
Thank you for looking.
https://kovalevadoll.com/mini-silicone-reborn-baby-boy-full-body-mini-robin-5-inch/