Mini silicone baby doll full body 5 inch
Mini silicone baby doll full body
Mini silicone baby doll full body Anna 5 inch
Miniature silicone baby doll Anna 5.9″, full body silicone, rooting hair, painted, with baby pacifier, handmade amigurimi toy in a gift box
Hello! I 'm Natalya Kovaleva.
This my author's beautiful mini full silicone doll Anna 5.9″ is made
according to my author's model of soft silicone ecoflex in a limited edition. All rights to this doll belong to me, I am her sculptor.
the doll is painted with professional silicone paints,
the paint is not rubbed off.
All the details of the doll are shown in the photo.
This is an amazingly gentle and beautiful doll with amazing detail.
Just look at her thin fingers!
The doll is dressed in a dress, hat, panties. All handmade.
Each doll is not like one to one, so if you like this doll,
do not miss the chance to get it, the second one will never be like that!
The doll will come with the author's certificate, hir toy, blanket, gift wrapping.
All clothes are removable.
How to buy author's doll by Kovaleva Natalya?
Please, look at my another dolls: https://www.etsy.com/shop/Kovalevadoll
I hope that the doll lift your mood and give many hours of joy
Waiting for his mother .
All my dolls are very different, each with its own character, they are all made with lots of love, to bring joy to people.
It is made with all my heart. OOAK.
Dispatch within 3 work days of receipt of payment.
Delivery time depends on postal services.
Thank you for looking.
This doll is sold, but you can order it .
Other doll https://kovalevadoll.com/
My real silicone kids. I will present here the images of my doll children. A lot of different silicone kids on this page https://kovalevadoll.com/mini-silicone-doll/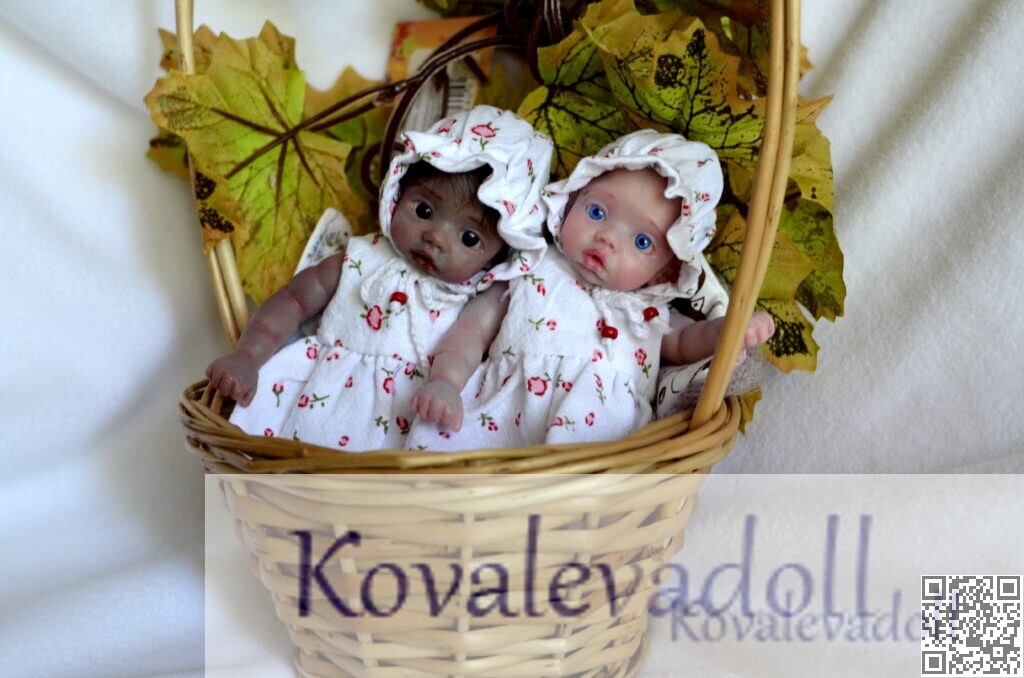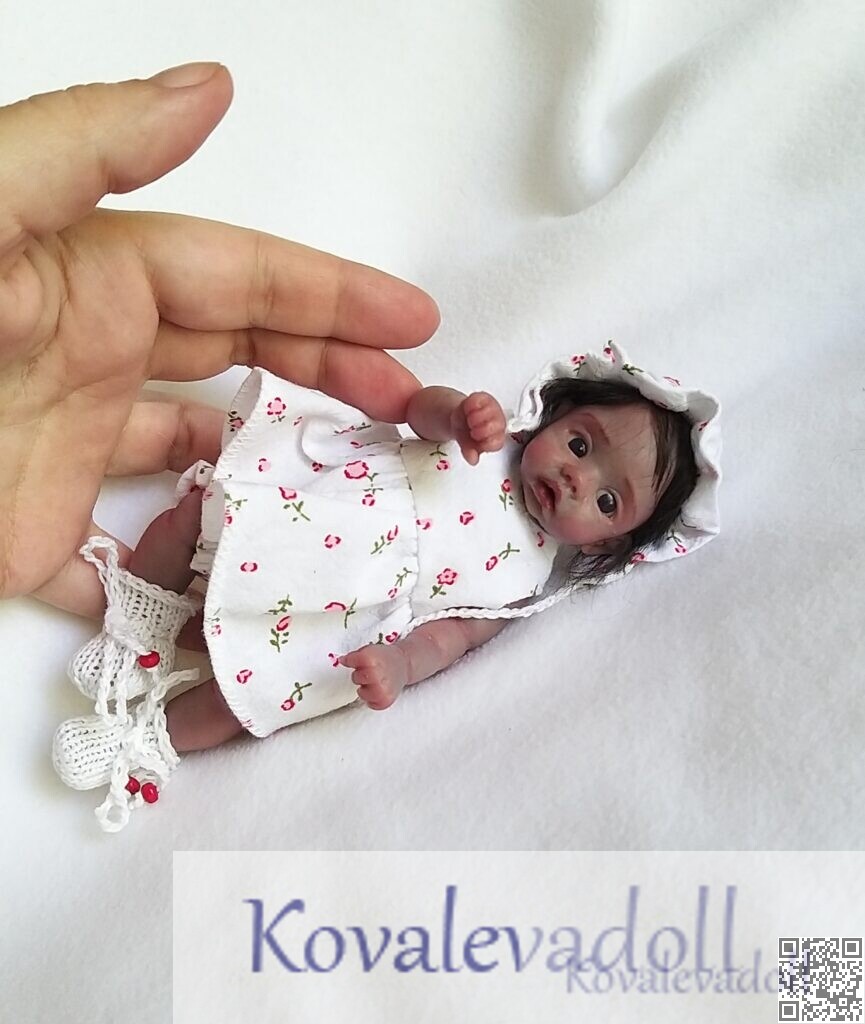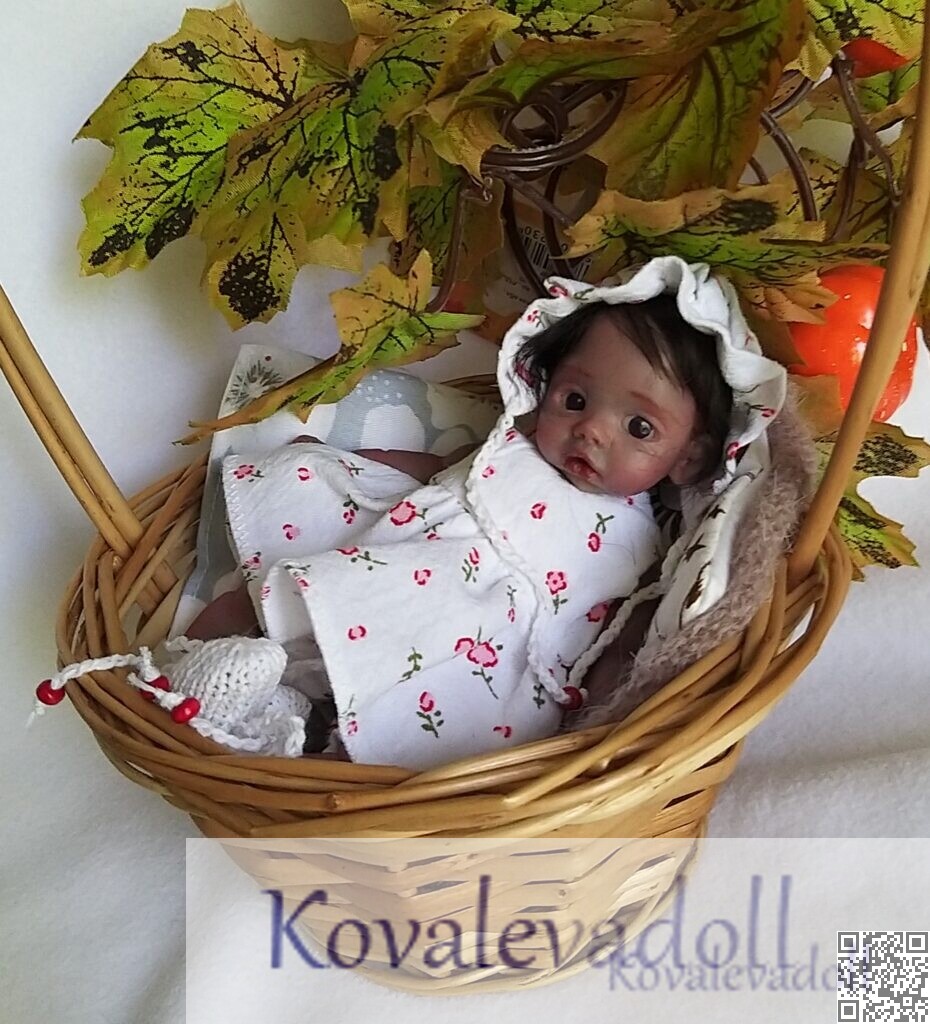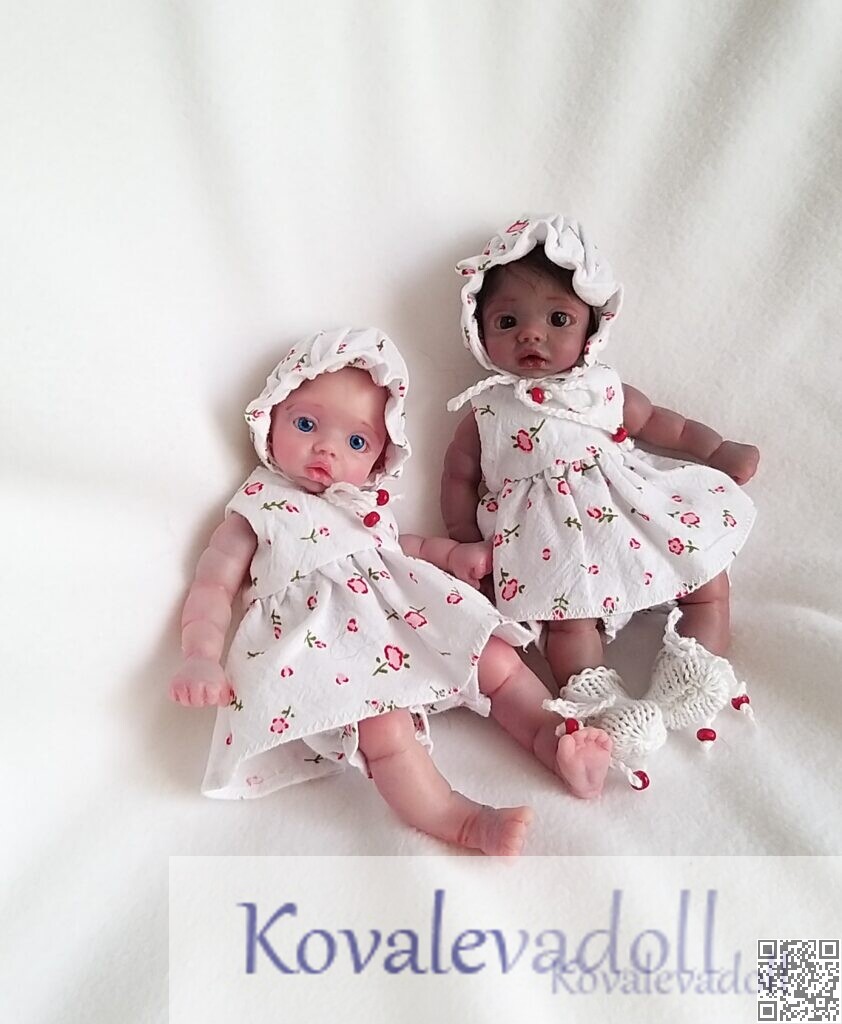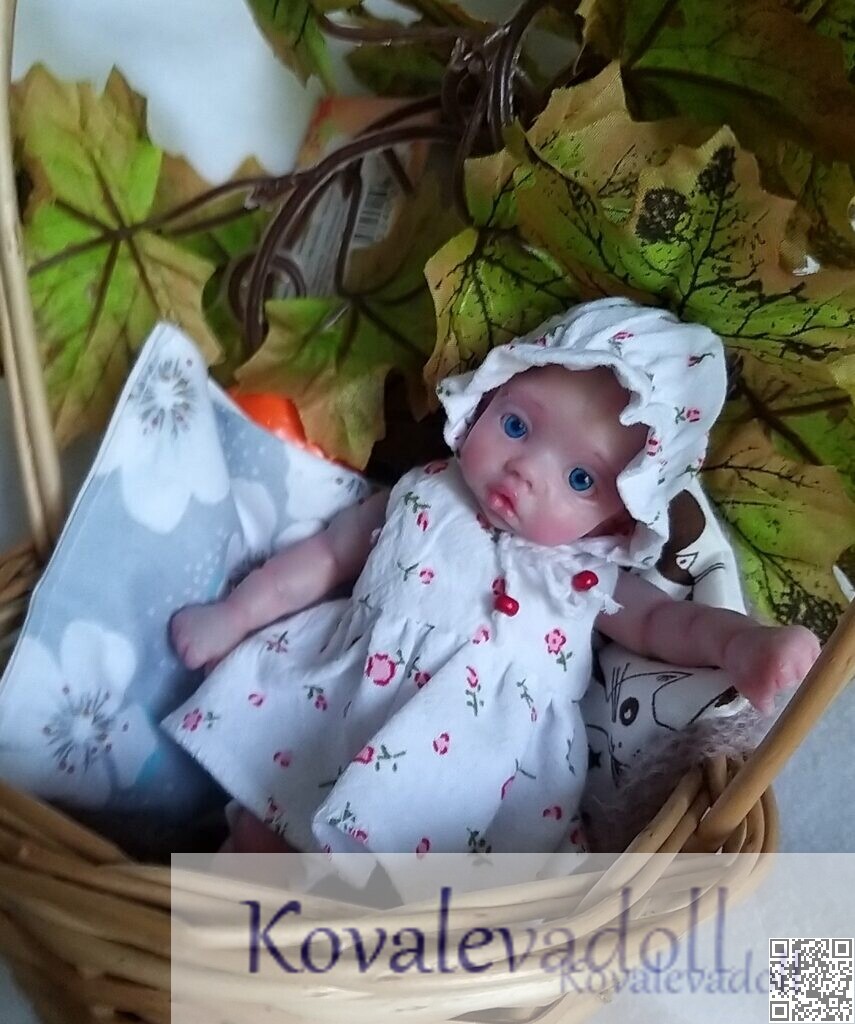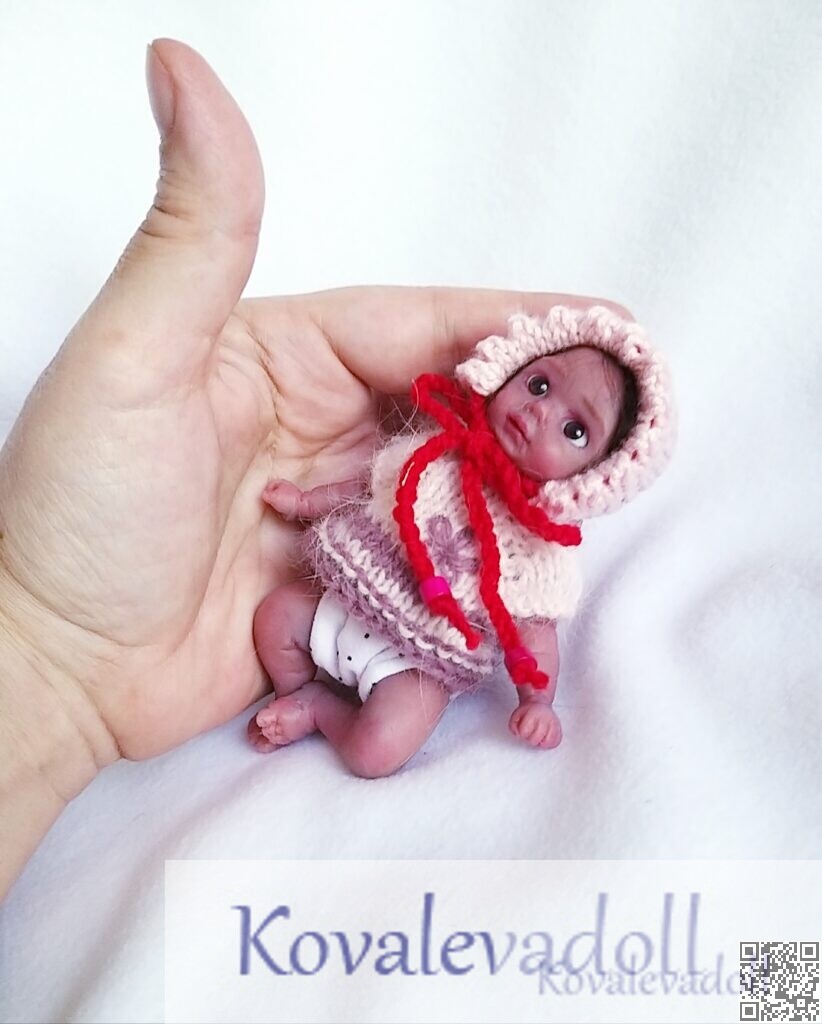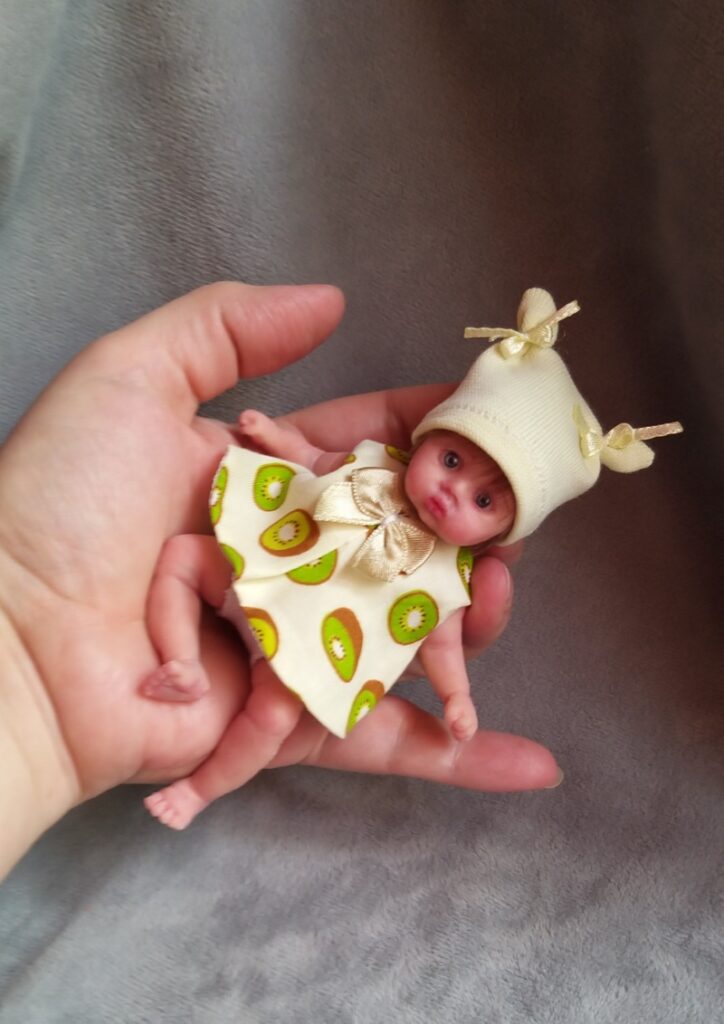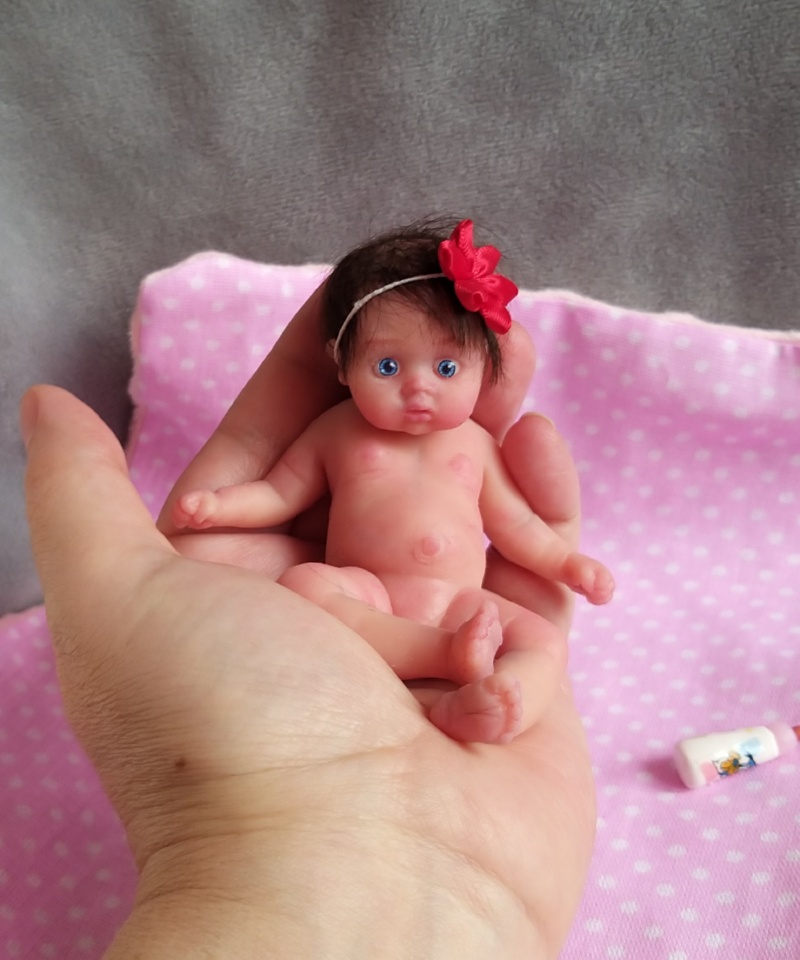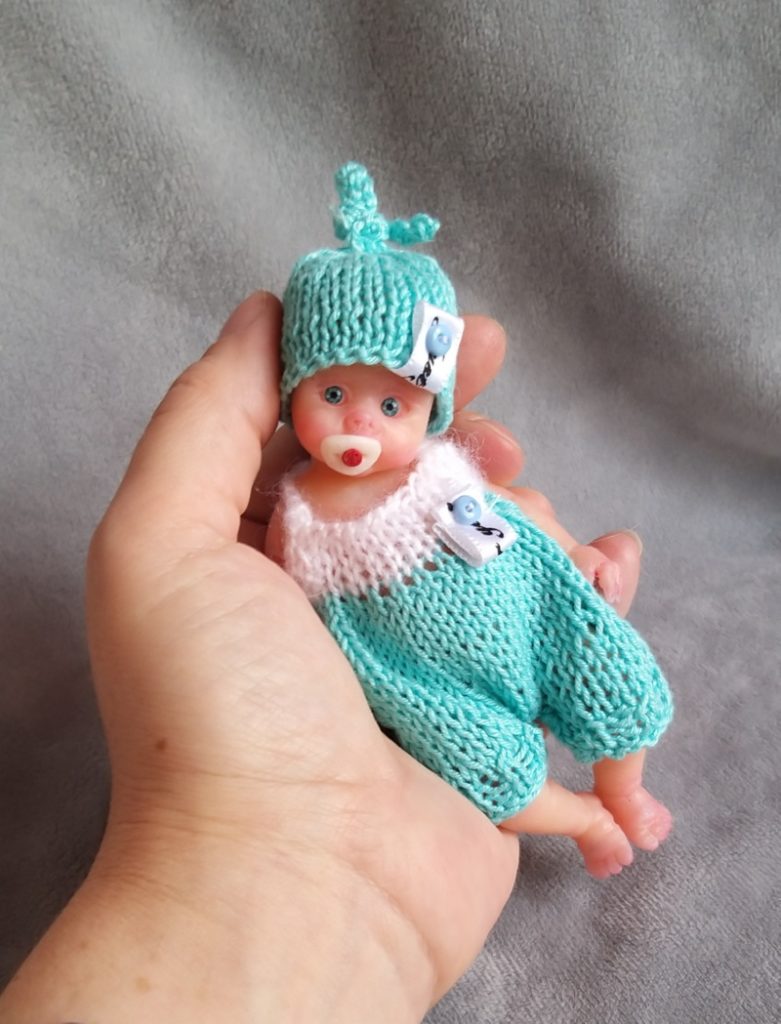 You can order making clothes for mini micro tiny silicone baby dolls