Silicone mini doll with open eyes painted rooting hair- the best gift!
Silicone mini doll with open eyes painted, rooting hair looks like a real baby in miniature. Mini silicone reborn is intended for collectors, children of primary school and senior preschool age, childless women, and for all those who just love dolls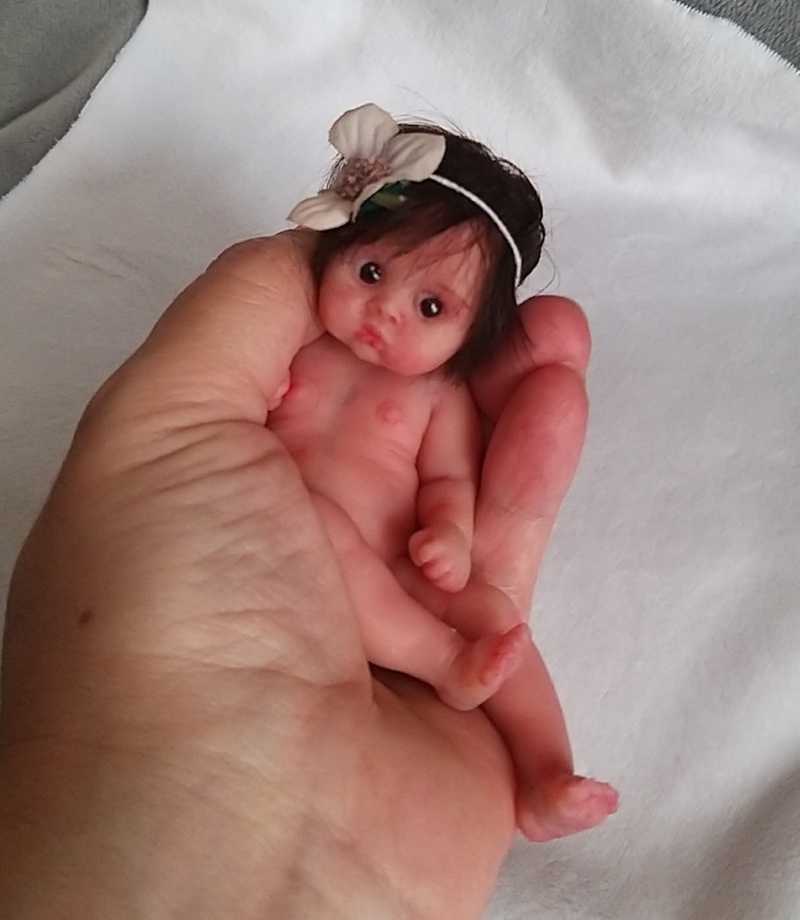 •Description
• The small silicone doll looks like a real baby. This miniature silicone baby doll has no connection, one-piece cast. The tactile feel of platinum silicone ecoflex resembles real baby skin. Tiny silicone babies is very mobile in his hands. But without armatures, he does not remember poses, in a free state he returns to his original pose.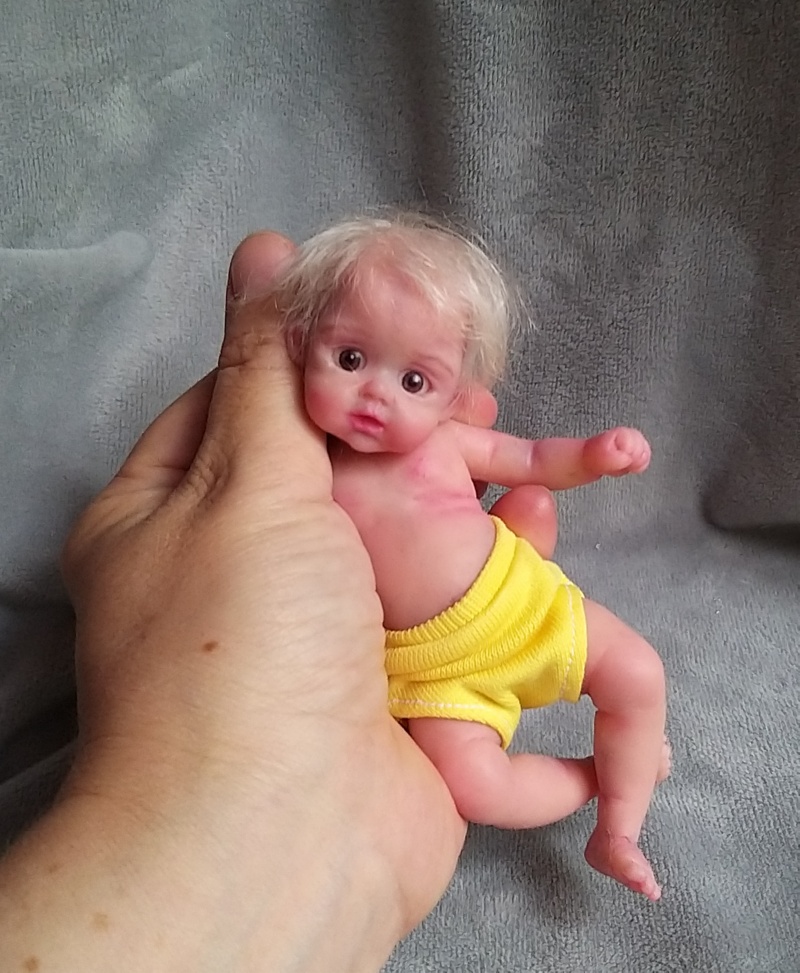 Made from high quality platinum silicone.
• Platinum silicone is safe for your kids.
• Silicone mini baby can be bathed. It is painted with special professional silicone paints that cannot be erased. Safe for your kids.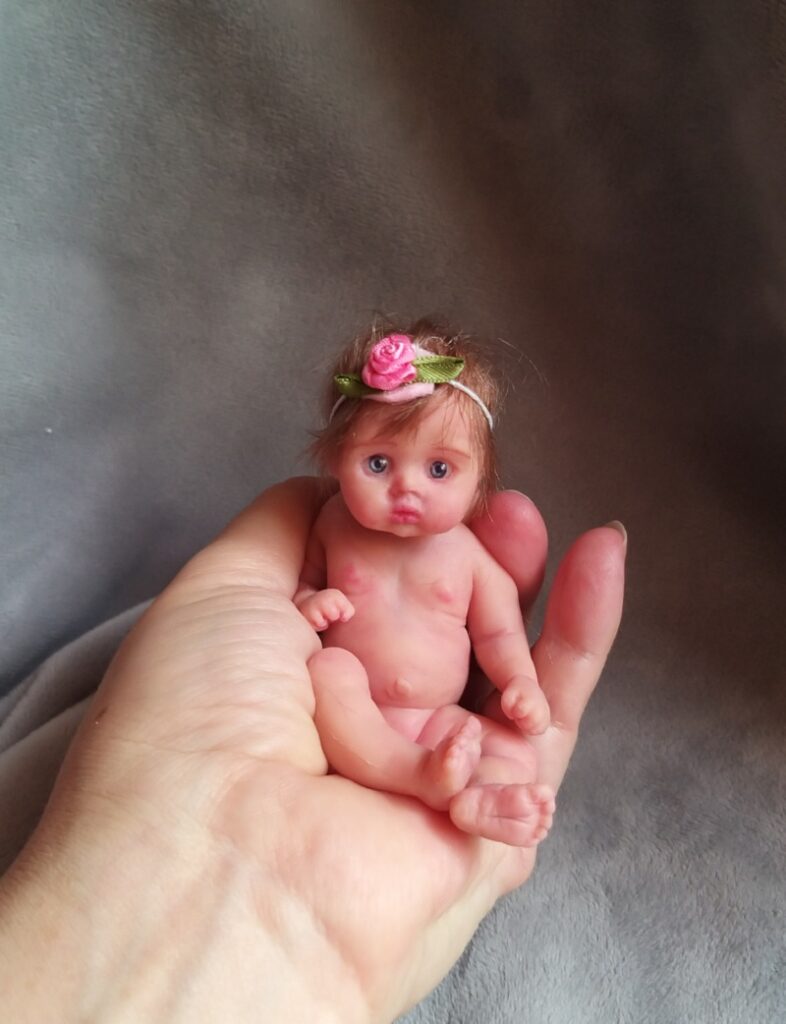 The hair of a small silicone babies can be washed with a moisturizing shampoo, after bathing, treat with hair oil.
• After bathing the small silicone baby, it is better to treat it with baby powder so as not to attract the fluff from the clothes.
Silicone mini doll with open eyes painted rooting hair
These mini silicone babies are made entirely by hand. They are of collectible value. Each model has a tiny edition of 8 to 30 copies worldwide.
• This is my author's model of a child doll.
• I spent a lot of time creating this tiny silicone baby doll, put a lot of love into it.
• Each mini silicone baby girl comes in a beautiful gift box, with a blanket, a tiny handmade pacifier, a bottle and a toy. This tiny baby silicone doll will be an excellent gift for a child from 5 to 12 years old, a young girl, colleague, girlfriend, for a wedding or wedding anniversary as a hint for future children, as an anti-stress toy for adults or for collection.
Real handmade miniature silicone doll cannot be cheap. Be carefull! Many sites offer factory vinyl-silicone dolls for sale, they are cheaper and have their own consumer, but these are not silicone reborn dolls.
mini silicone babies for sale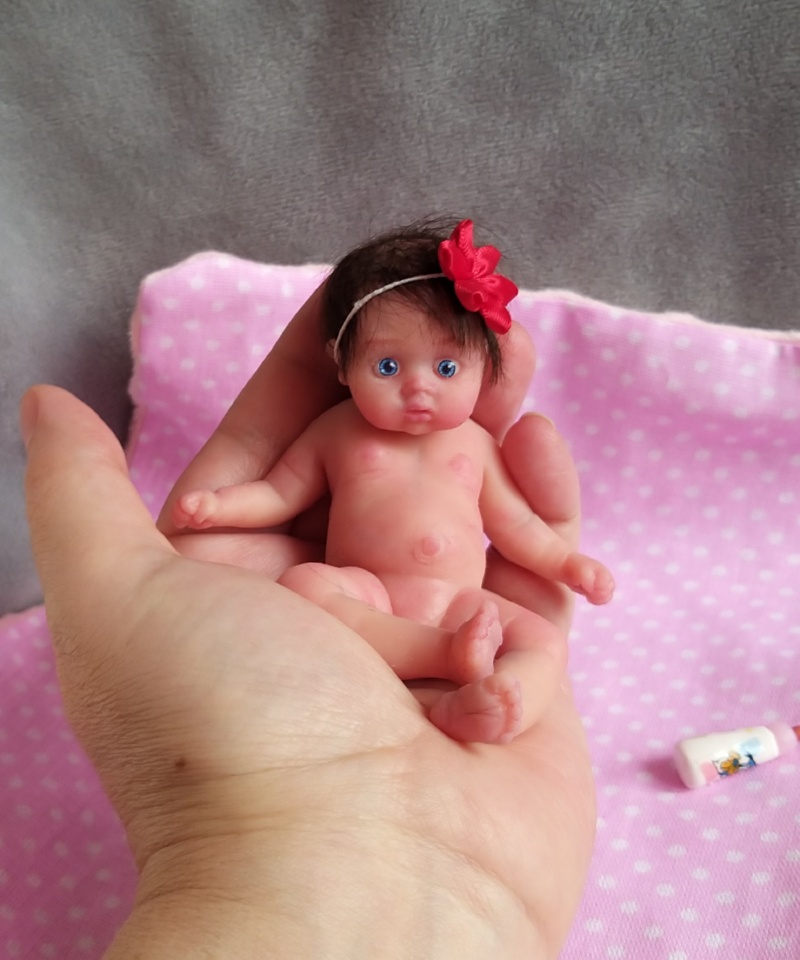 please take a look at my other tiny baby silicone dolls.
This is a 5 inch silicone miniature boy, anatomically correct.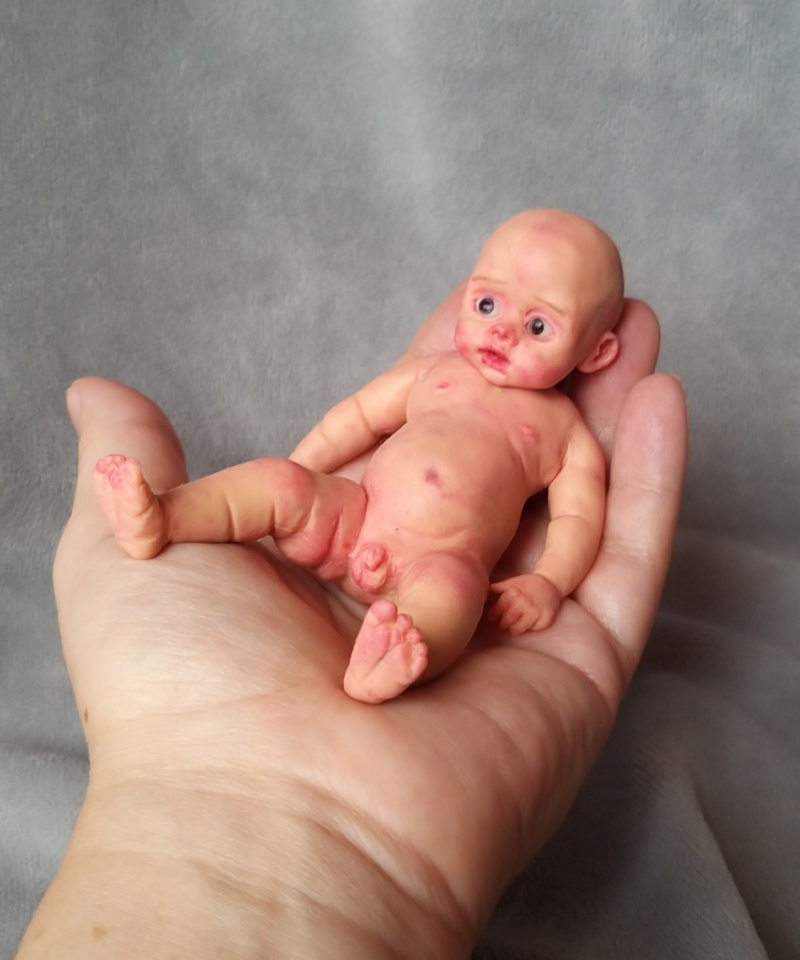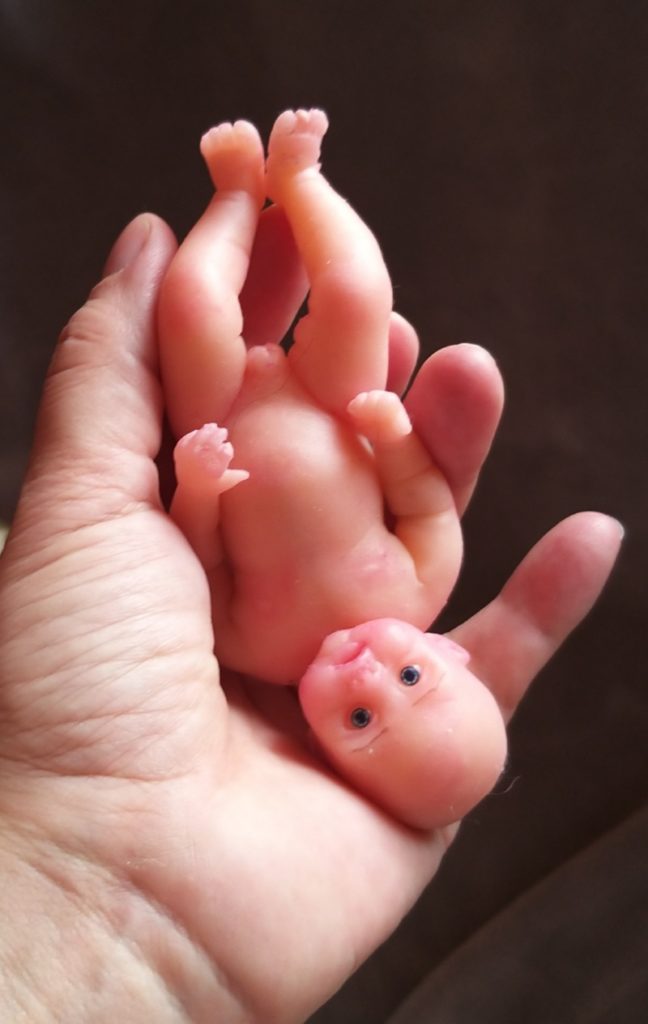 How to order a realistic miniature doll?

I am the author of these wonderful babies. The dolls are in Kazakhstan. Express delivery only. Order for Etsy.