Miniature silicone baby Alice 5 inch
Miniature silicone baby Alice 5 inch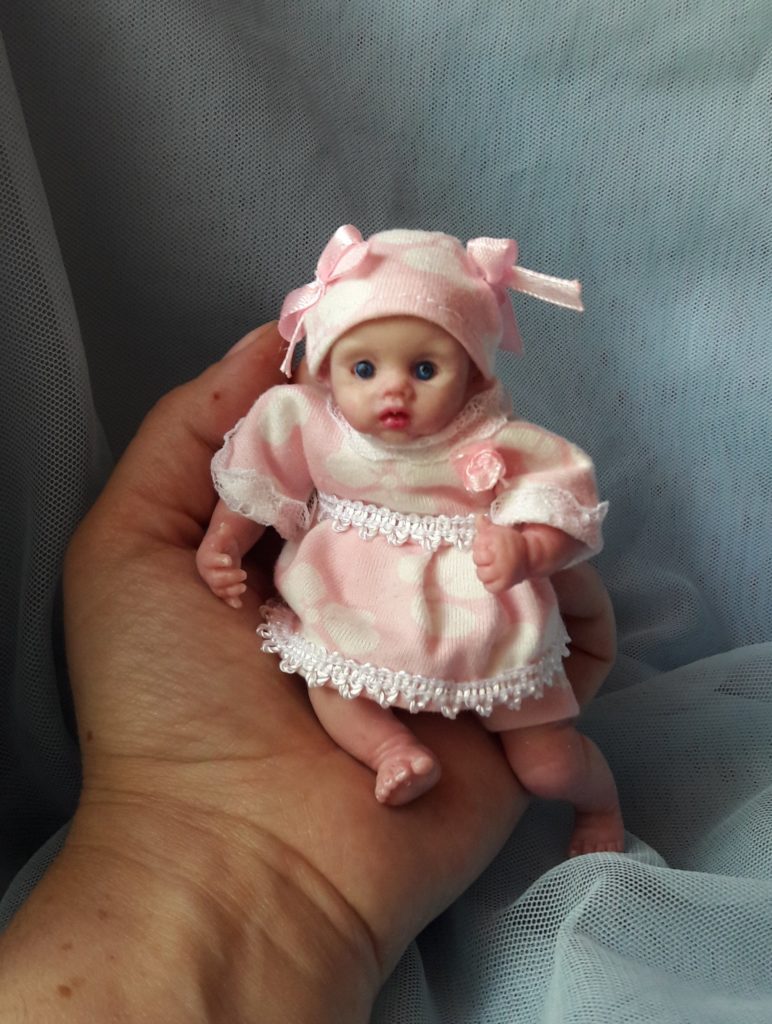 Review from buyer:
wonderful item. great packaging. Thought the item was lost in the mail but the seller was very kind about helping me find it and offered a refund if it did not arrive in time. Great seller communication. would recomme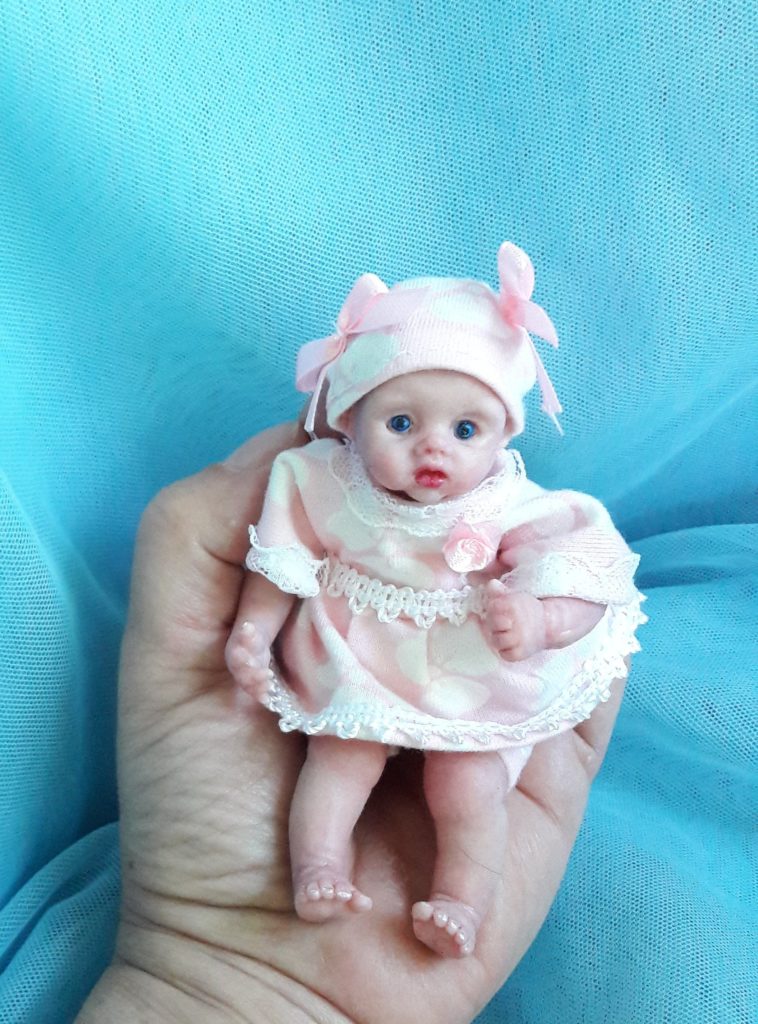 Envoi rapide et soigné. L. Emballage est ravissant et le bébé très mignon et très réaliste pour un si petit article. La communication avec la vendeuse est parfaite. Je recommande cette boutique. Merci++++++++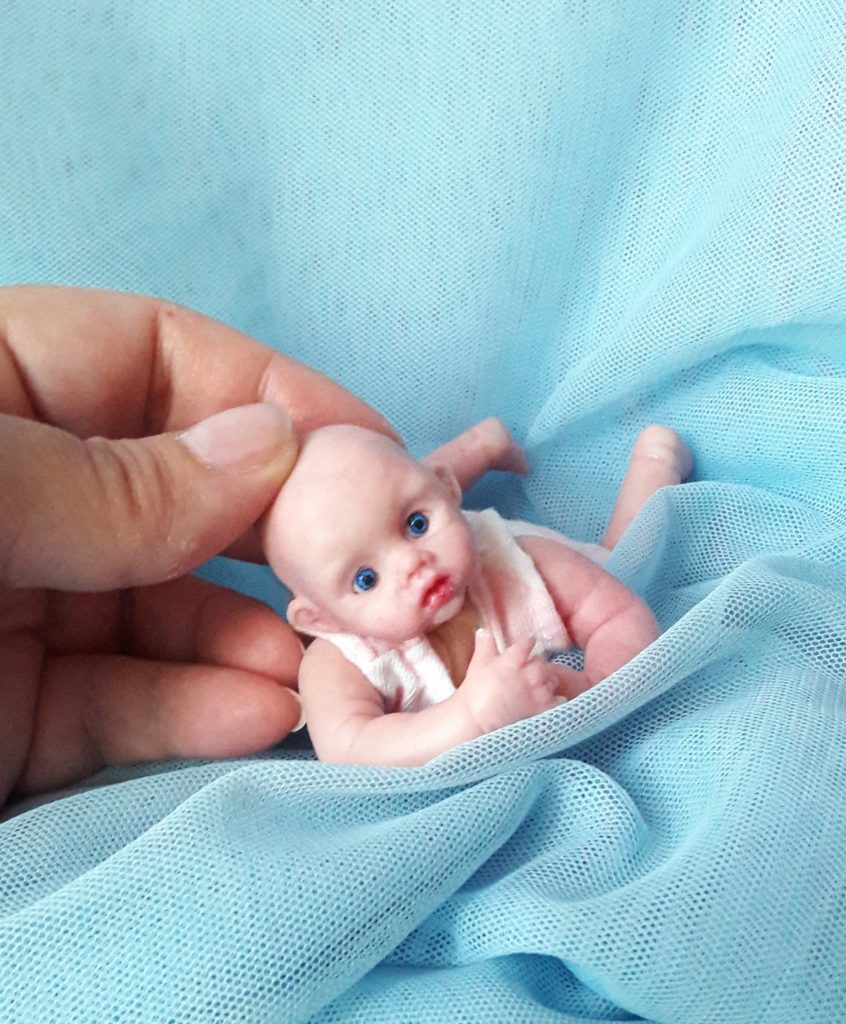 she is so cute and soft her little details are wonderful , because of shipping i waited 25 days but when she got her i cried she is just perfect and i will buy more from her. thank you so much for your kindness every time i emailed her she answered me.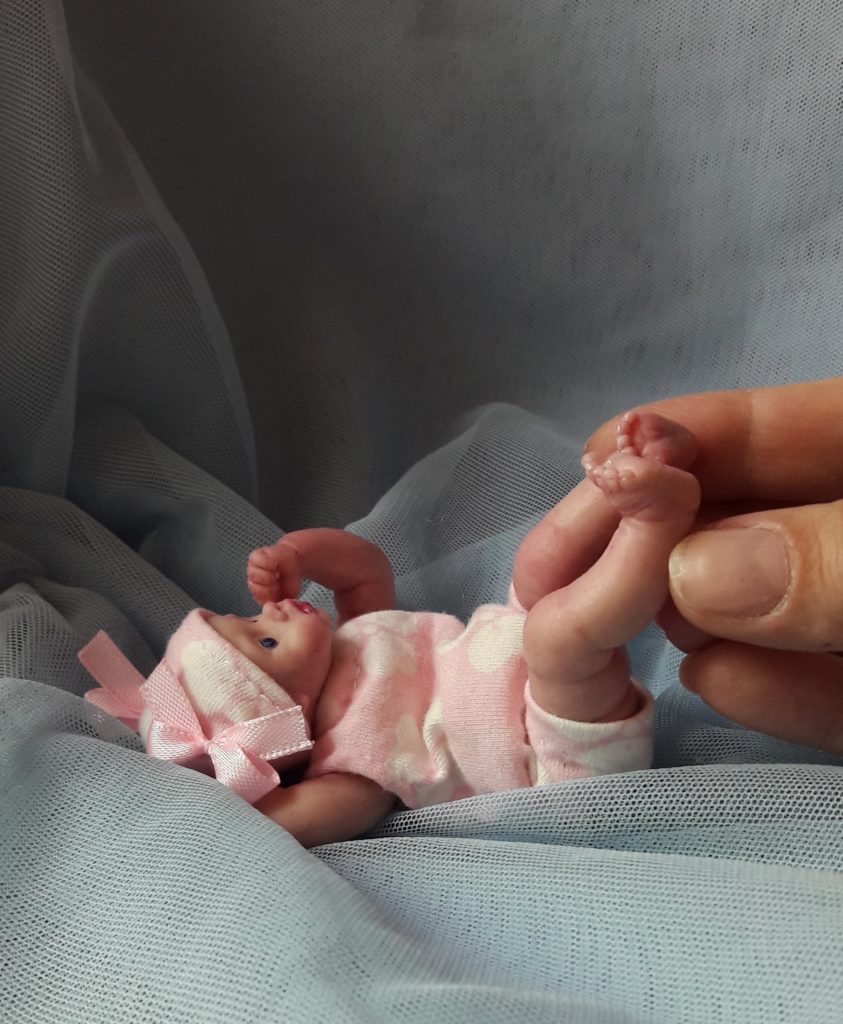 Magnifique !
Adorable et très réaliste, on dirait vraiment un bébé, c'est du très beau travail.
Le colis est arrivé rapidement
Je remercie Natalya, et je recommande vivement ses petites poupées.
Lovely baby arrived in Japan.
Thank you for quick service.
I reccomend this shop.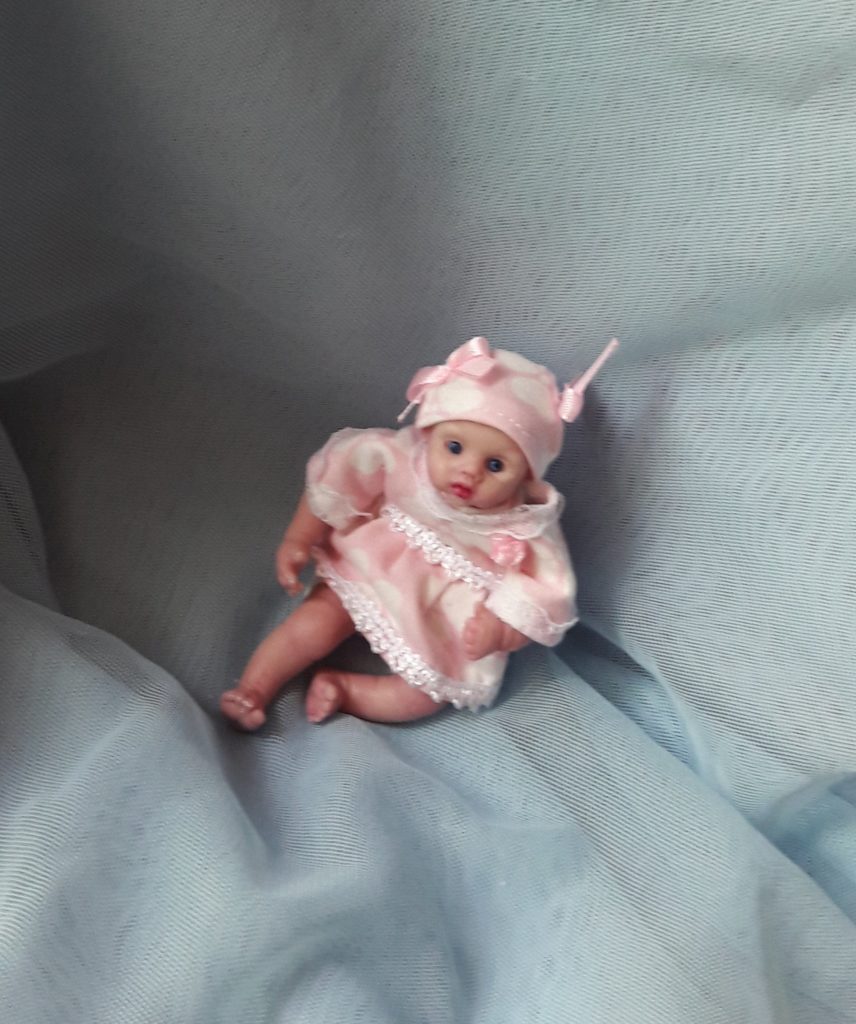 Beautiful handmade doll with a fantastic combination between silicone and textile body, which permits all type of movements. I like the painted hair because he always is perfect!The outfit is very nice and well made! He came in a gorgeous box with his mattress, blanket, teddy bear, milk bottle and pacifier, all very well made! Thank you!! He will definitely give me very happy moments!!!! 😉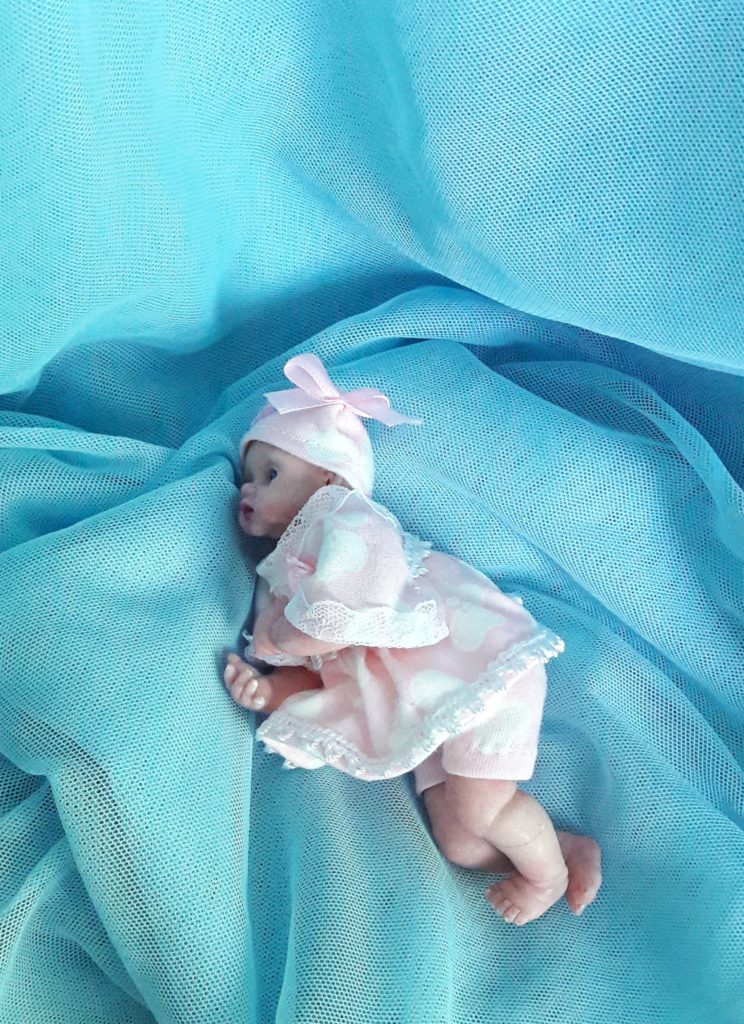 This beautiful miniature silicone baby is made according to my author's model of soft silicone ecoflex 20 in a limited edition. Miniature silicone baby has a soft body, weighted with a glass granulate. A mini doll can take different poses. In the mouth you can insert a pacifier. the small silicone baby doll is painted with professional silicone paints, the paint is not rubbed off. This is an amazingly gentle and beautiful doll with amazing detail. Just look at her thin fingers!
this doll is made much more complicated than completely silicone. This gives an advantage in the mobility of the doll, the doll can be planted, put on the tummy, turn the head and handles.
The doll is dressed in panties, hat, blouse.
The miniature silicone baby Alice 5 inch doll will come with the author's certificate, his toy, pacifier, blanket,gift wrapping.
All clothes are removable.
I hope that the doll lift your mood and give many hours of joy
Waiting for his mother .
Miniature silicone baby Alice 5 inch made with love in a single copy.
All my dolls are very different, each with its own character, they are all made with lots of love, to bring joy to people. It is made with all my heart.
OOAK.
Dispatch within 3 work days of receipt of payment.

Thank you for looking .
Please, look anoter dolls http://kovalevadoll.com