Miniature Collectible Doll Baby
Miniature Collectible Doll Baby by doll maker Kovaleva Natalya.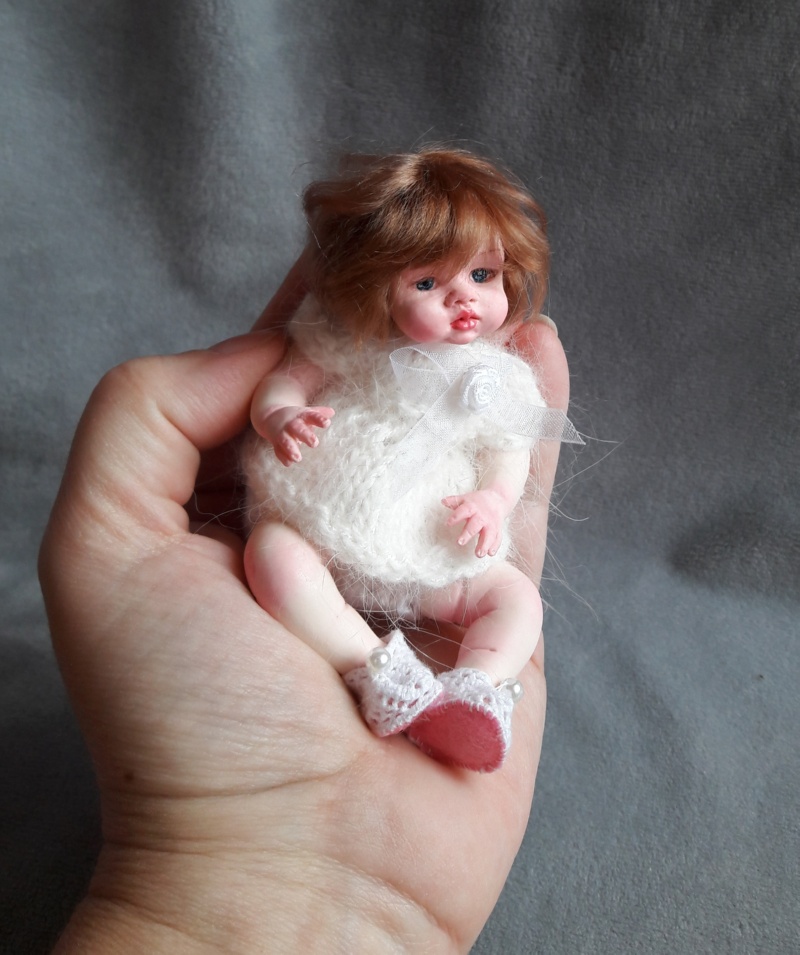 Hello! I 'm Natalya Kovaleva.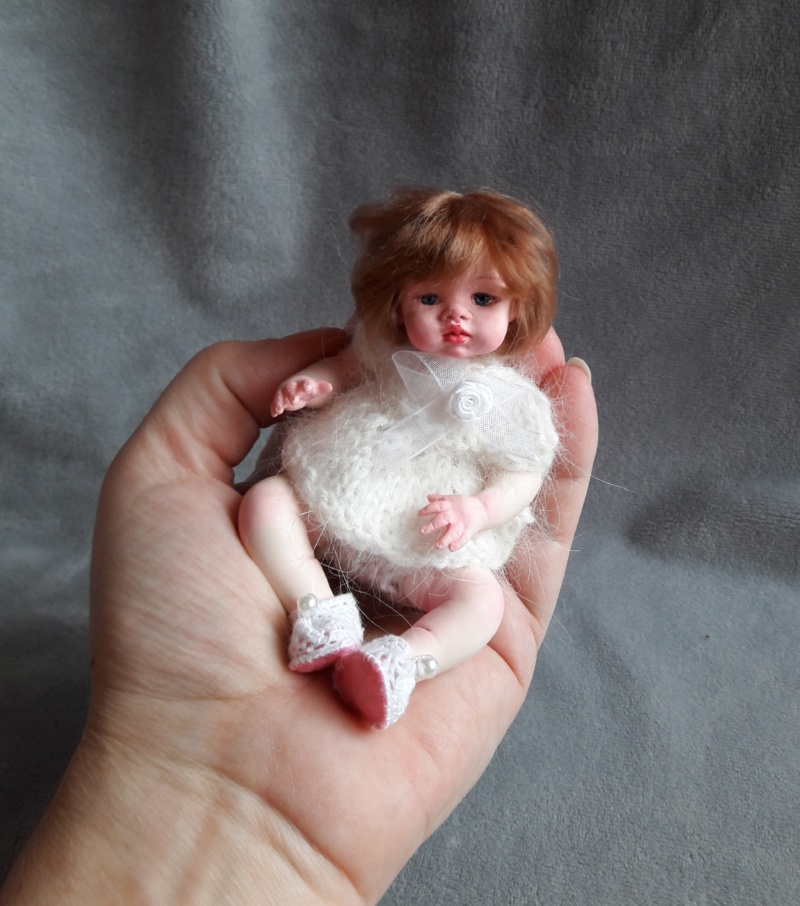 you can buy a doll
https://www.etsy.com/shop/Kovalevadoll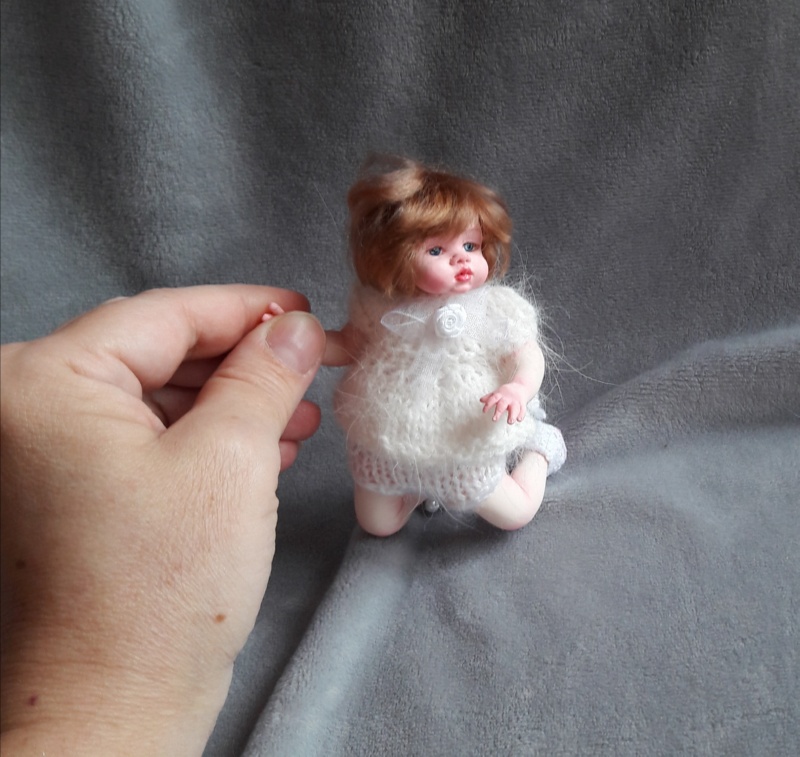 I want to introduce you to the limited edition of polyurethane of this wonderful collection of dolls.

The story of the creation of this little doll.

First, I made a model of polymer clay. This took a very long time, because with a small size of 5 inches, this miniature Collectible Doll Baby doll has excellent detail – even fingernails!
Then, silicone molds were removed from the model. And made a few castings.
Further, the castings are finalized for a sufficient time – they are ground, painted, covered with a protective layer of varnish with the addition of a UV filter.
Then, from the castings, the tissue body, the glass granulate and the syntepuh, the doll itself is created!
This Miniature Collectible Doll Baby doll is for the collection, with it you can make cards, cartoons, the doll is suitable as a child for large bjd dolls.
Please see the cartoon with such dolls https://youtu.be/97UWtD3ORx4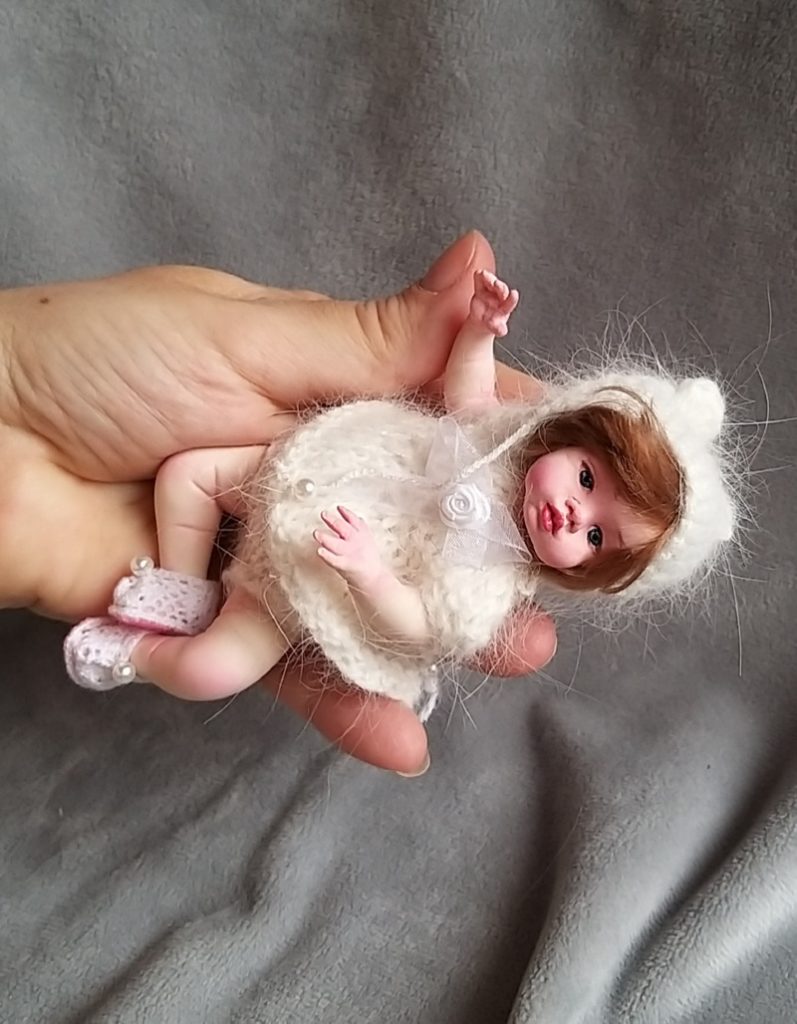 Arms, legs and head are movable, can rotate. Due to the soft body, the doll easily accepts various poses. The doll is very photogenic. It is suitable not only for the collection, but also for creating cards and books with her participation, even cartoons, suitable for demonstrating miniature doll clothes! Thank you letters from buyers come to me with links to their creations with my dolls!
This doll requires careful handling. At the same time, it is strong enough not to be broken.
Delivery

Delivery time depends on postal services(USA-from 3week-to 3month,Europe-from 2 week to -2 month).
Doll is from Kazakhstan.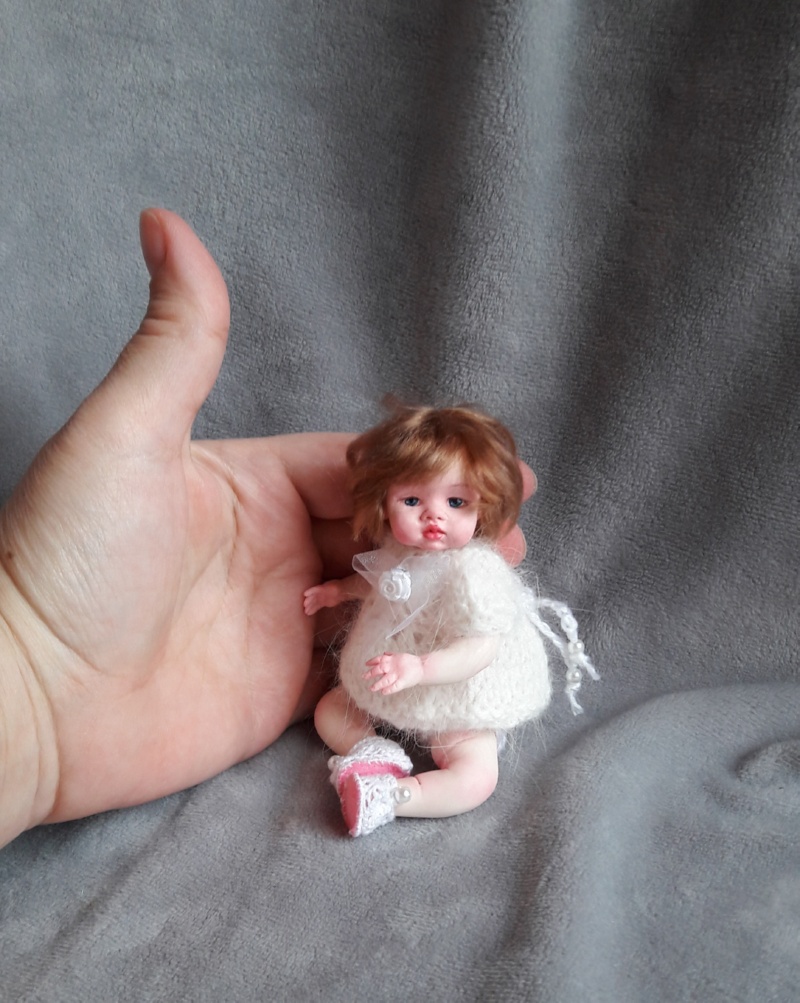 Thank you for looking. http://Kovalevadoll.com