5 inch sleeping silicone baby girl-tiny realistic doll
5 inch sleeping silicone baby girl-tiny realistic doll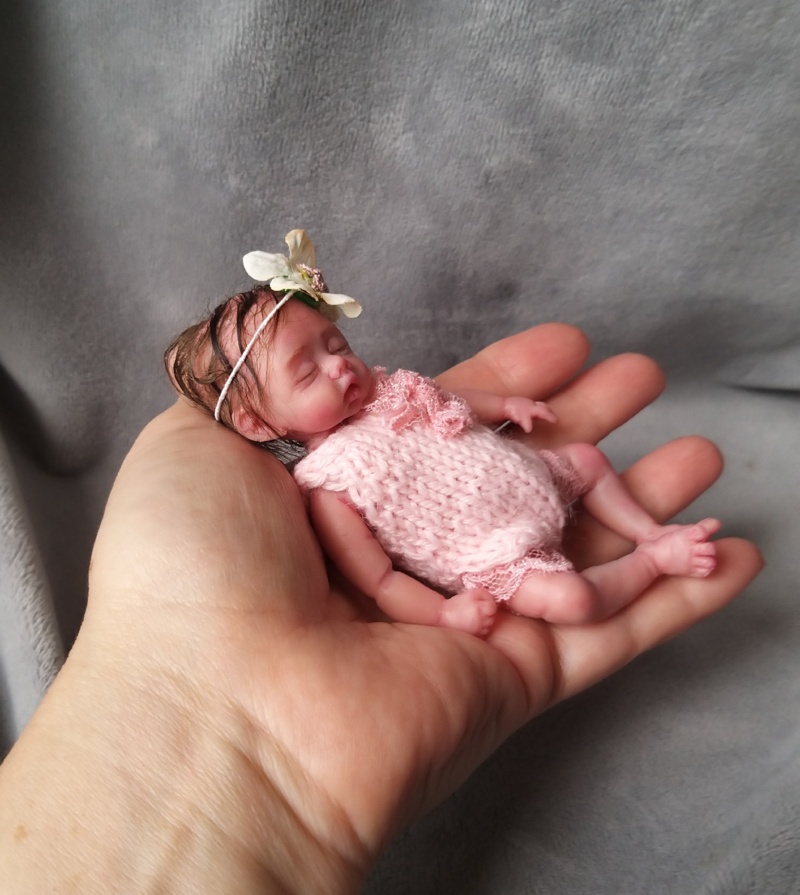 New 2021 Model – Micro silicone Sleeping Girl, tiny Realistic baby doll Petal, 12cm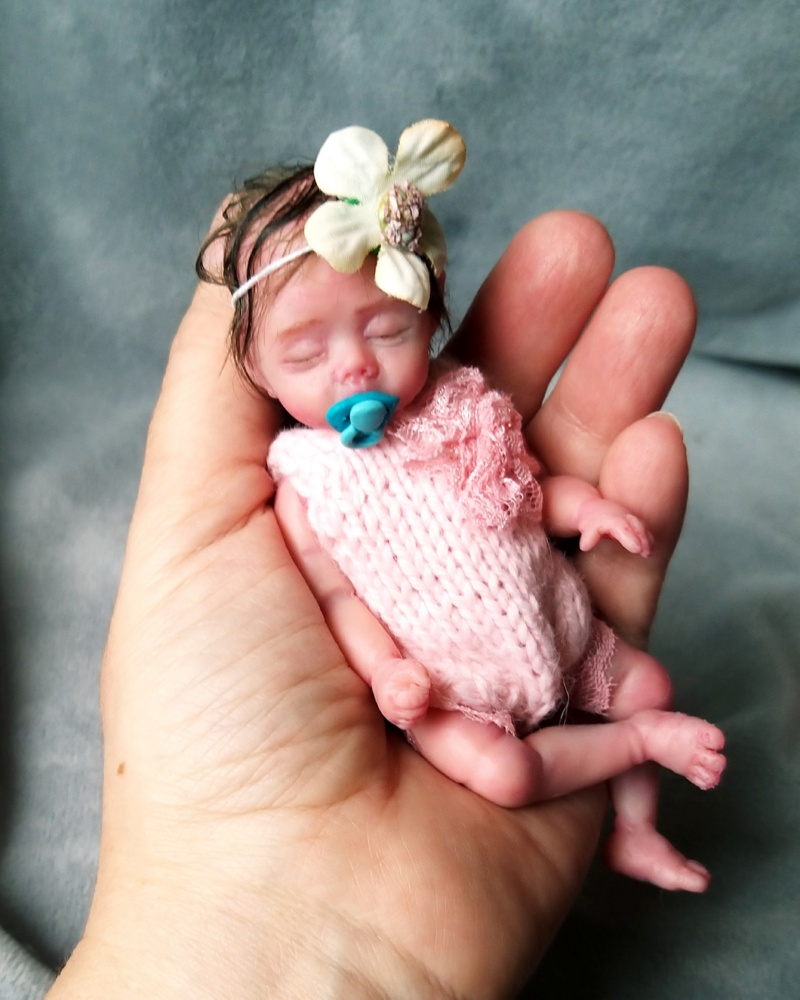 This is my new author's model. Sculpture from scratch. The author of this 5 inch sleeping silicone baby girl is Natalia Kovaleva.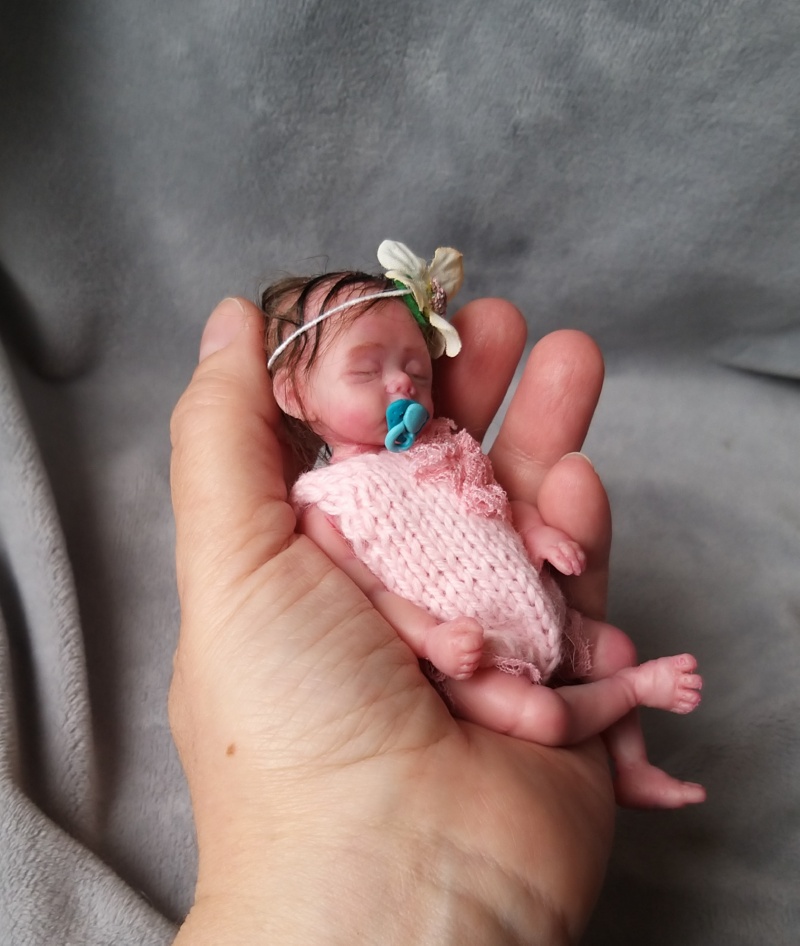 This tiny cute silicone girl with anatomical folds, very cute sleeping angel face. In this model, I donated some anatomical features for better head and leg mobility. HER size is 12 cm.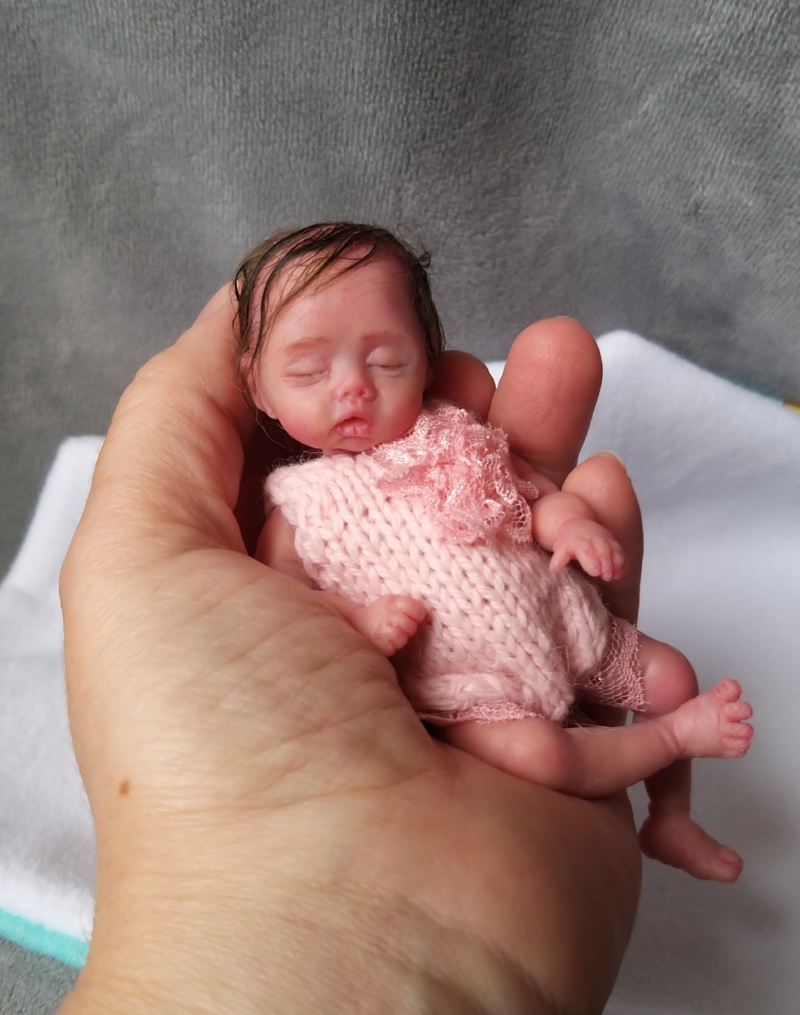 This tiny silicone doll is for collectors, safe (hairless) for older preschool and primary school children.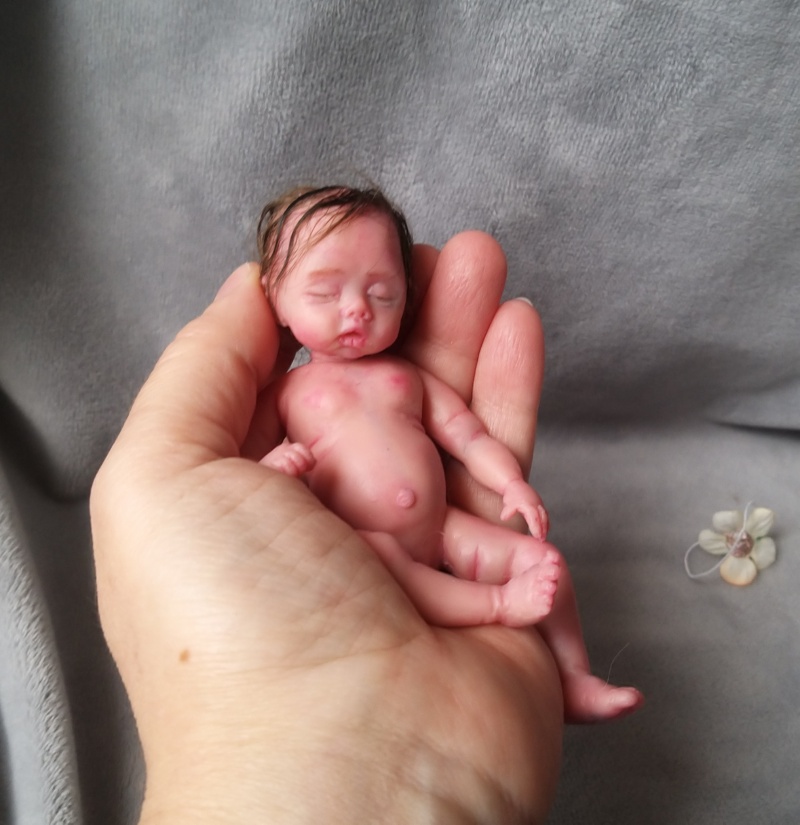 The tiny sleeping silicone dolls will be an excellent surprise gift for a friend, colleague, collector, children.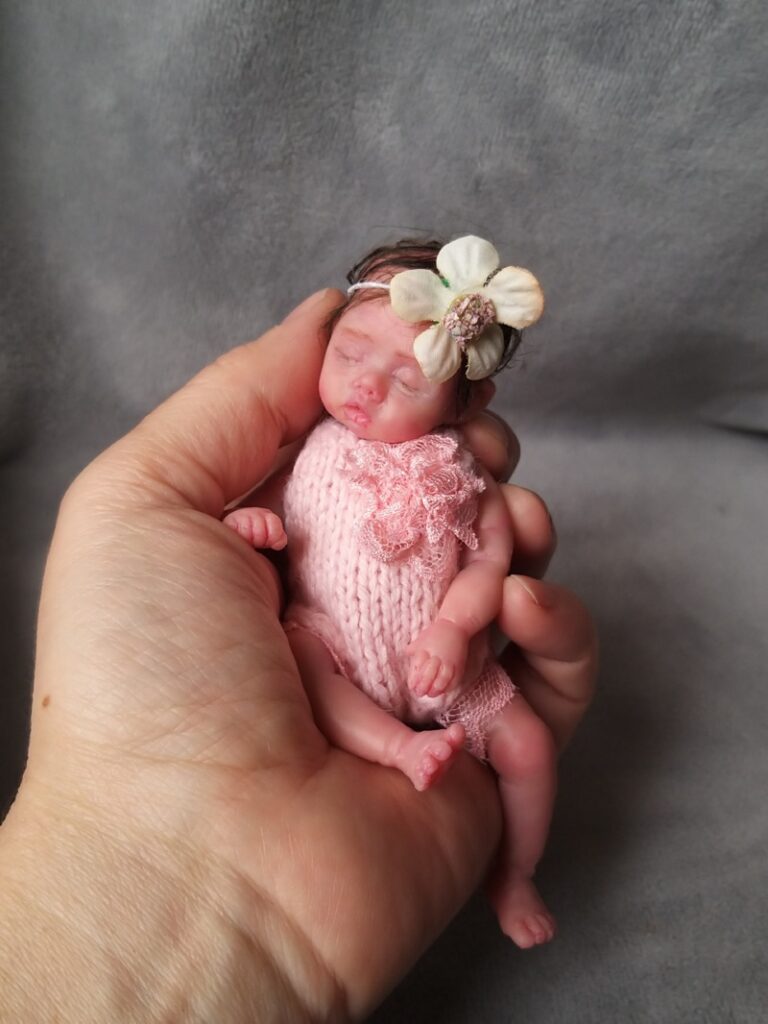 Why is there such a fierce interest in silicone baby dolls all over the world? Silicone is a very soft material that makes for a truly realistic doll.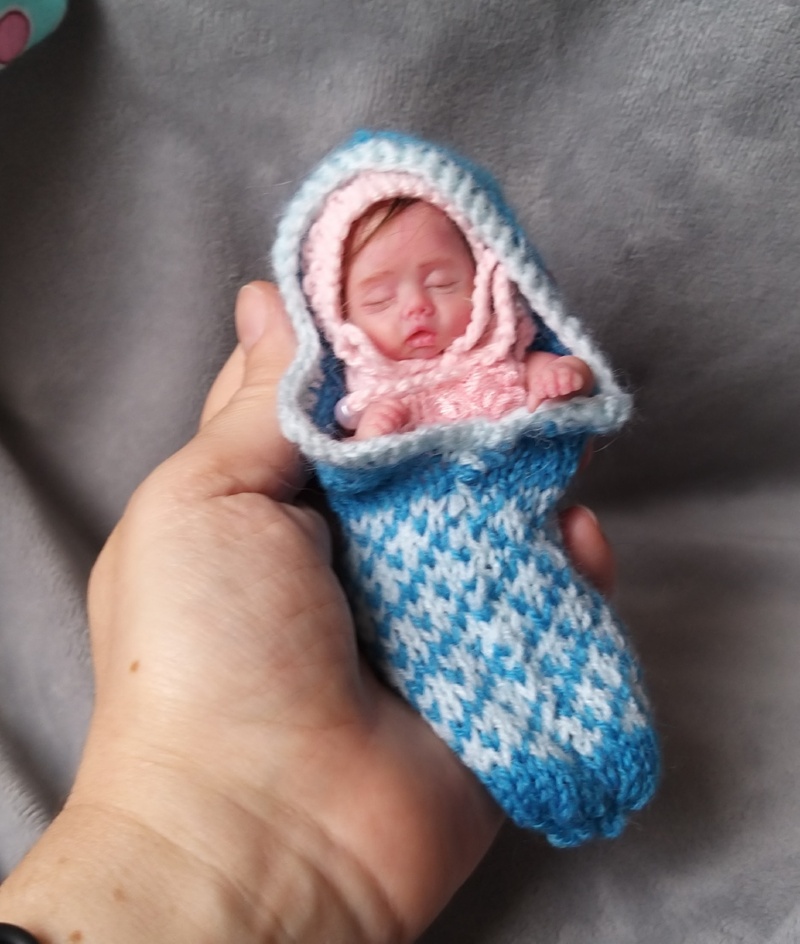 The mini silicone doll is an excellent anti-stress toy, you can endlessly dress up and pamper it.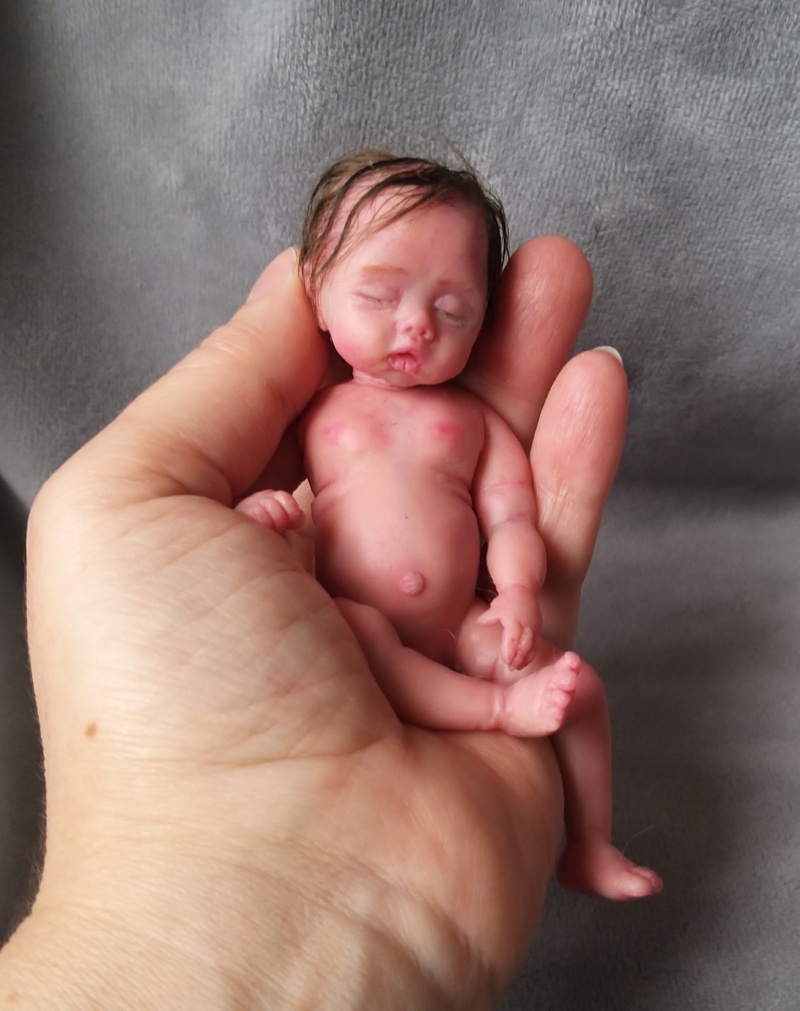 Such a tiny silicone baby dolls are a great budget option for those who do not yet have a silicone doll the size of a real child. It is a great remedy for loneliness, as joining silicone doll collectors opens up a whole world of like-minded people.
How to Buy Tiny Realistic Silicone Girl?
It can be done https://www.etsy.com/shop/Kovalevadoll?ref=seller-platform-mcnav
… Please see the collection of my dolls https://kovalevadoll.com/mini-silicone-doll/.
All these dolls have already found their parents, but you can order the latest models to order.
You can also order exclusive miniature clothing here on the website https://kovalevadoll.com/clothes-for-mini-silicone-dolls/.