Silicone baby full body mini Sansa 5 inch" , painted, eyes open, hair rooting, open mouth with pacifier and bootle
Silicone baby full body mini Sansa 5 inch" , painted, eyes open, hair rooting, open mouth with pacifier and bootle
Silicone baby full body mini Sansa 5 inch" , painted, eyes open, open mouth with pacifier and bootle, minibaby doll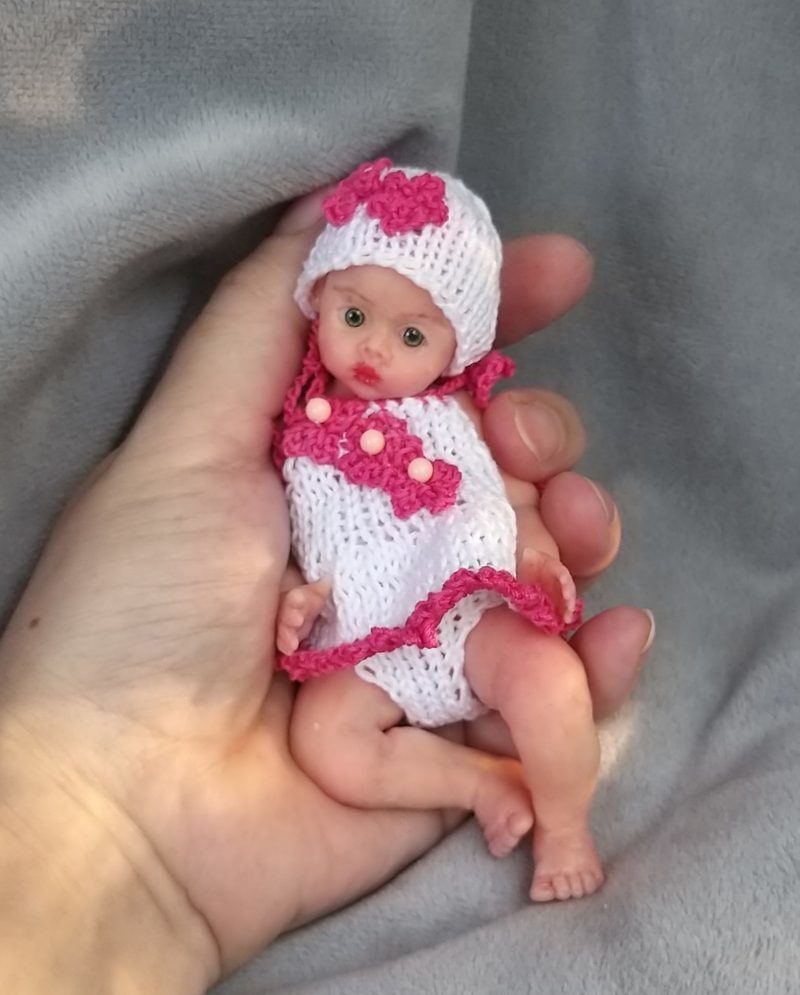 Hello! I 'm Natalya Kovaleva.
Meet this cute little Sansa silicone doll. Handmade doll made with love. A sophisticated model with tiny separate fingers on hand. This doll is very bright and expressive. Silicone baby full body mini has a beautiful face and a lot of small details. At the moment, the doll is already with the new owner. But you can order a similar one to order in my store.
The doll is dressed in a bodysuit, hat.
Each doll is not like one to one, so if you like this doll, 
do not miss the chance to get it!
Please, look at my another dolls: https://www.etsy.com/shop/Kovalevadoll
the mini silicone doll can hold a pacifier in its mouth, it is easy to put on and bathe. With proper care, this doll will serve you for a long time and will be a wonderful gift for a girl, girlfriend, daughter, granddaughter

you can order making clothes for miniature dolls
Thank you for looking
look other dolls kovalevadoll.com