Mini silicone babies 5 inch full body -sale!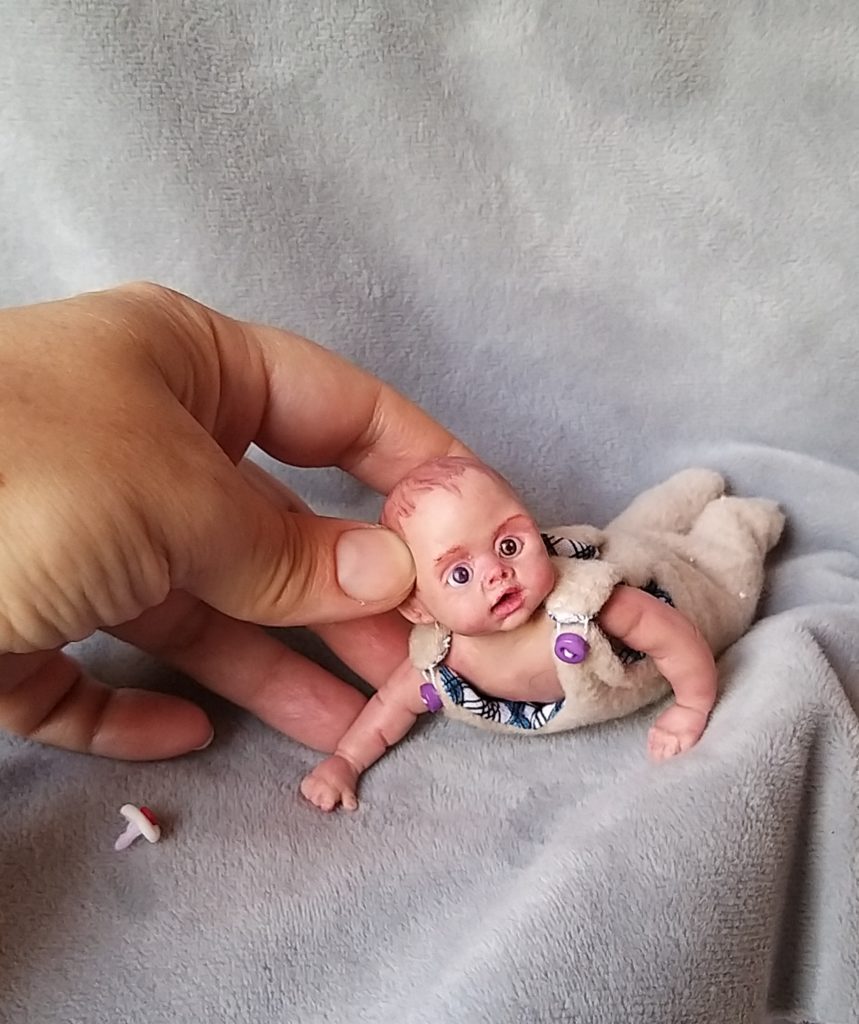 Mini silicone babies 5 inch full body -sale! David 4.7 inch , painted, eyes open, hair rooting, open mouth with pacifier and bootle, mini reborn doll
Hello! I 'm Natalya Kovaleva.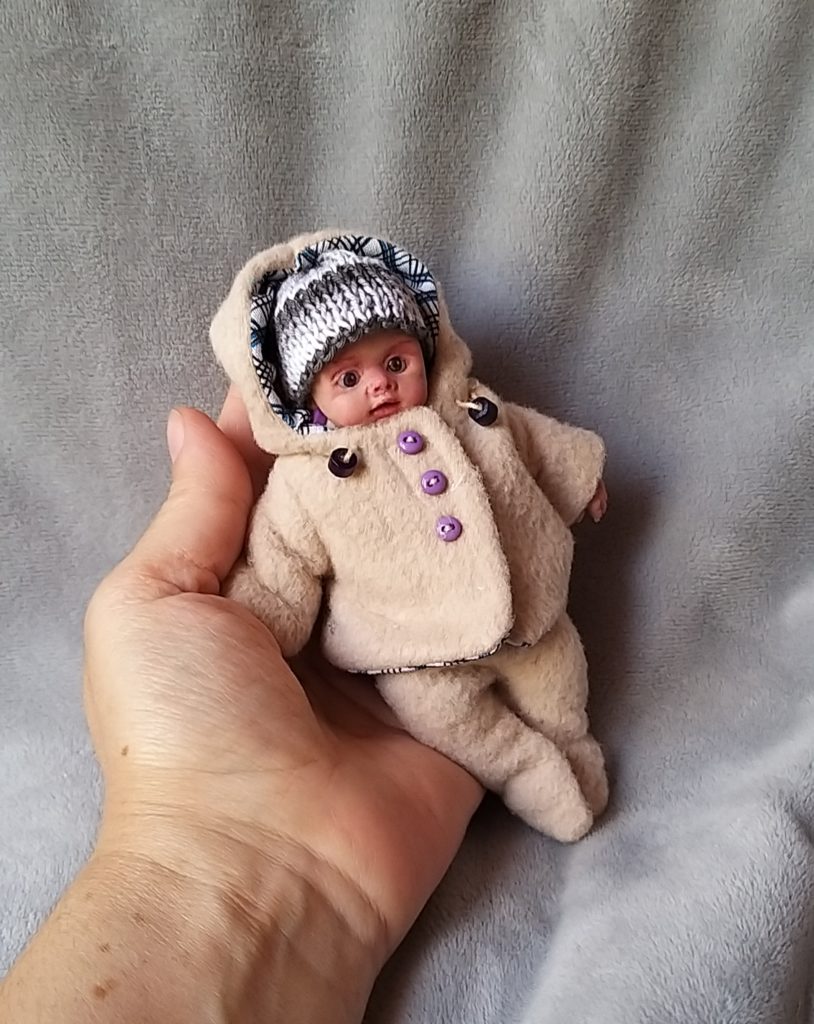 This miniature silicone boy is of very good quality. He has an open mouth where the nipple is easily inserted. He looks very realistic. The silicone baby boy, made according to my original model, is cast from silicone in a limited edition.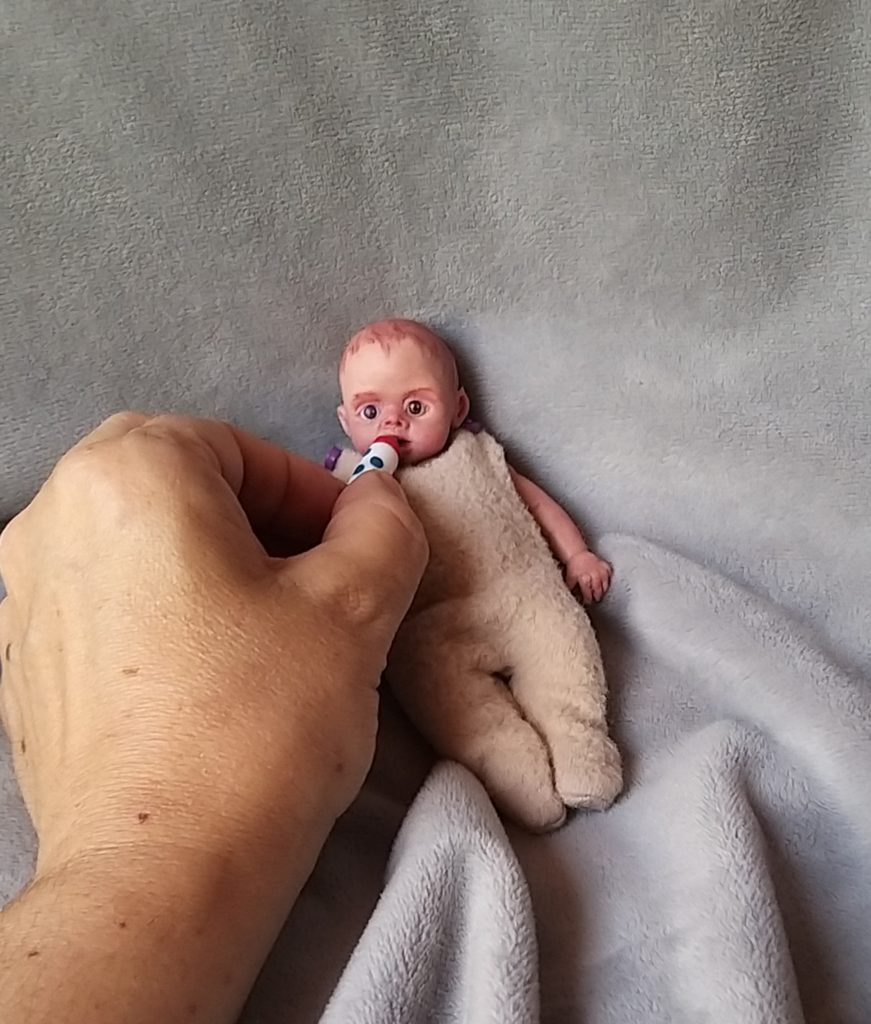 The mini silicone boy is dressed in a fleece jumpsuit and a beautiful lined fleece coat. A miniature coat for a miniature doll is fastened with Velcro. You can order the same coat to order for your miniature doll 4 inches or 5 inches. A coat with a hood for a miniature doll is available to order in four colors – white, orange, beige and dark blue.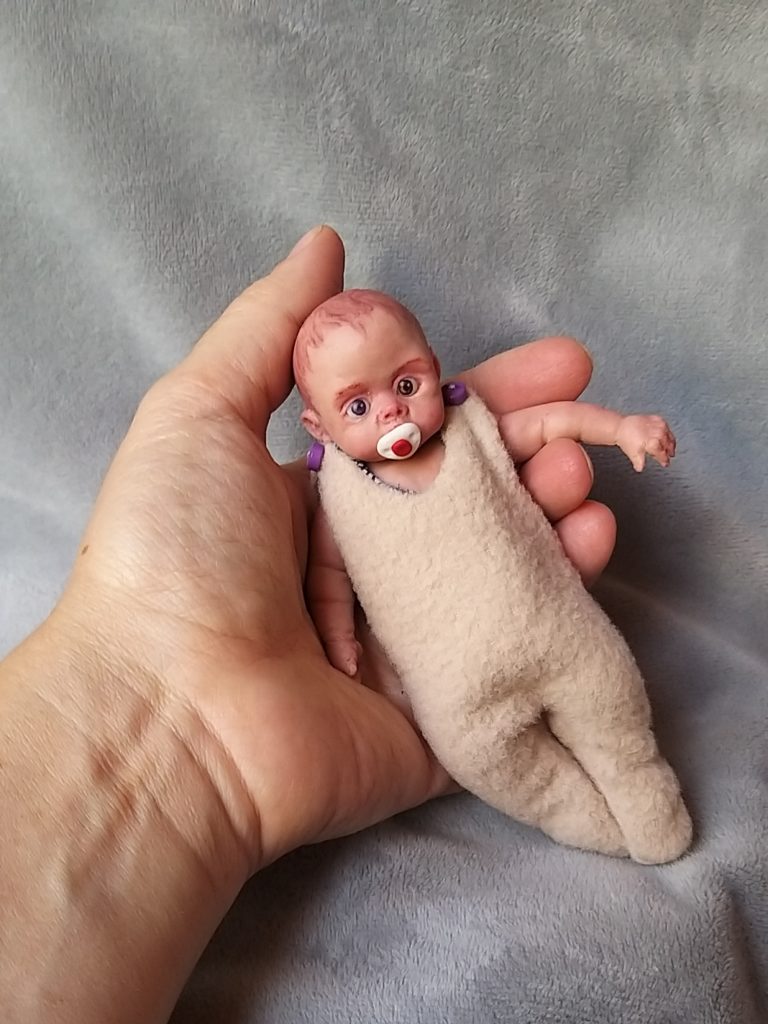 Sweet mini silicone babies 5 inch full body boy is anatomically correct. It is poured from professional silicone into a two-part form in one piece and has no cast-solid compounds. You can order a similar boy.
please, llok at my another dolls: Kovalevadoll.com
I hope that the doll lift your mood and give many hours of joy
Waiting for his mother .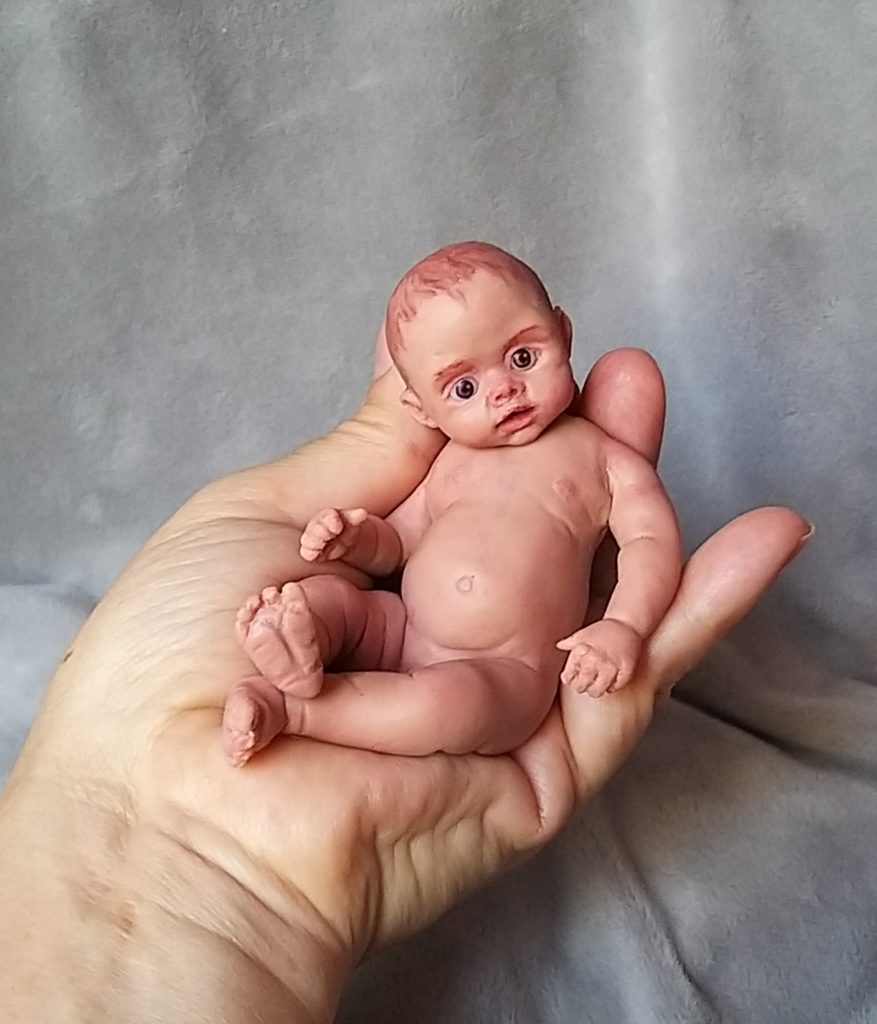 Thank you for looking.
Please, look at my another doll on
https://kovalevadoll.com