Miniature silicone baby dolls for sale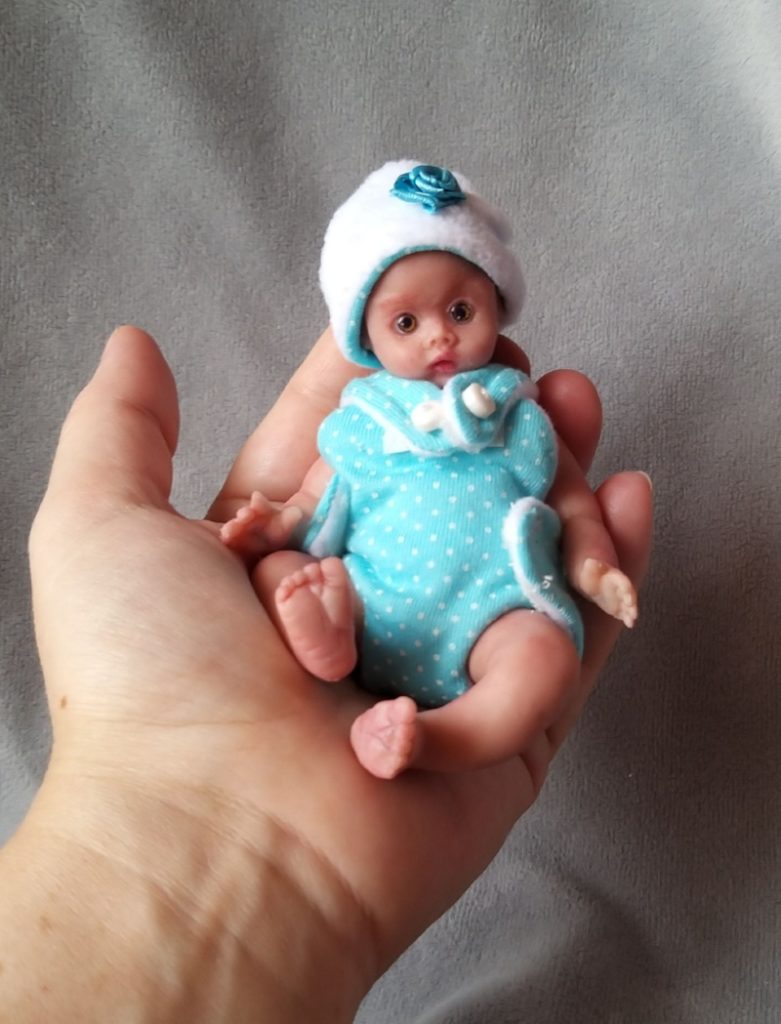 Miniature silicone baby dolls for sale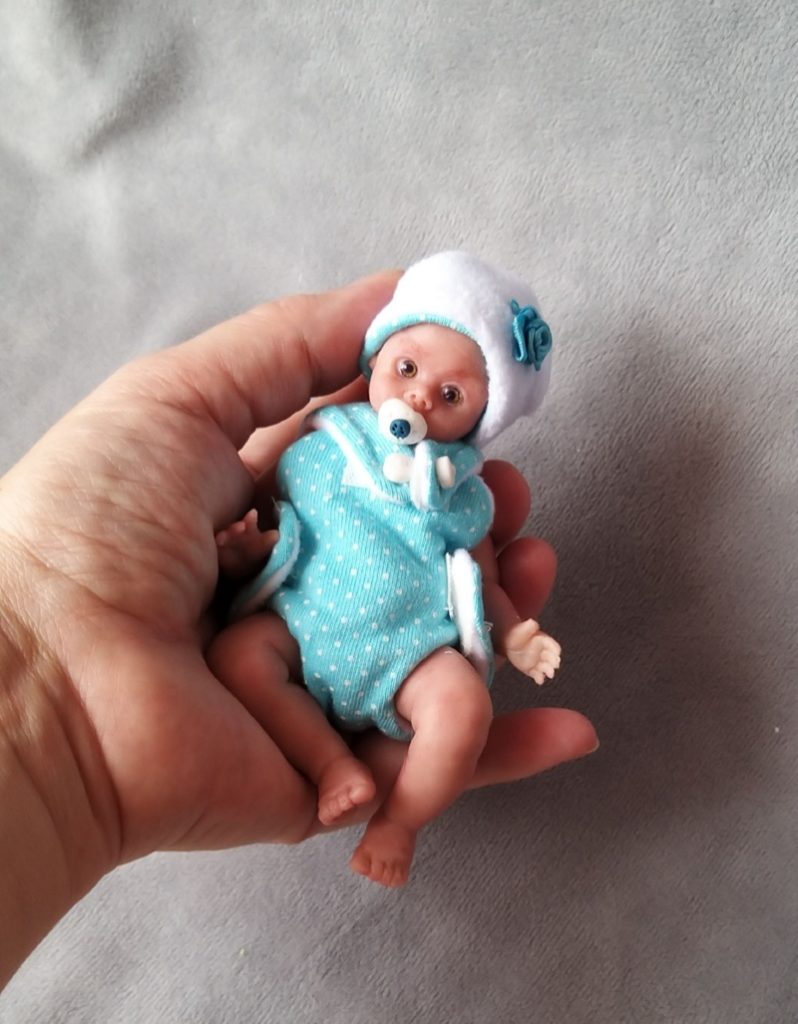 Tiny silicone baby doll Alisa 4.7″ , painted, rooting hair, dark eyes open, open mouth with pacifier and bootle, mini reborn doll
Quality beautiful handmade silicone babies cheap! Limited edition, do not miss
This my author's beautiful miniature full silicone doll Alisa 4.7″ is made
according to my author's model of soft silicone ecoflex in a limited edition. All rights to this doll belong to me, I am her sculptor.
the doll is painted with professional silicone paints,
the paint is not rubbed off.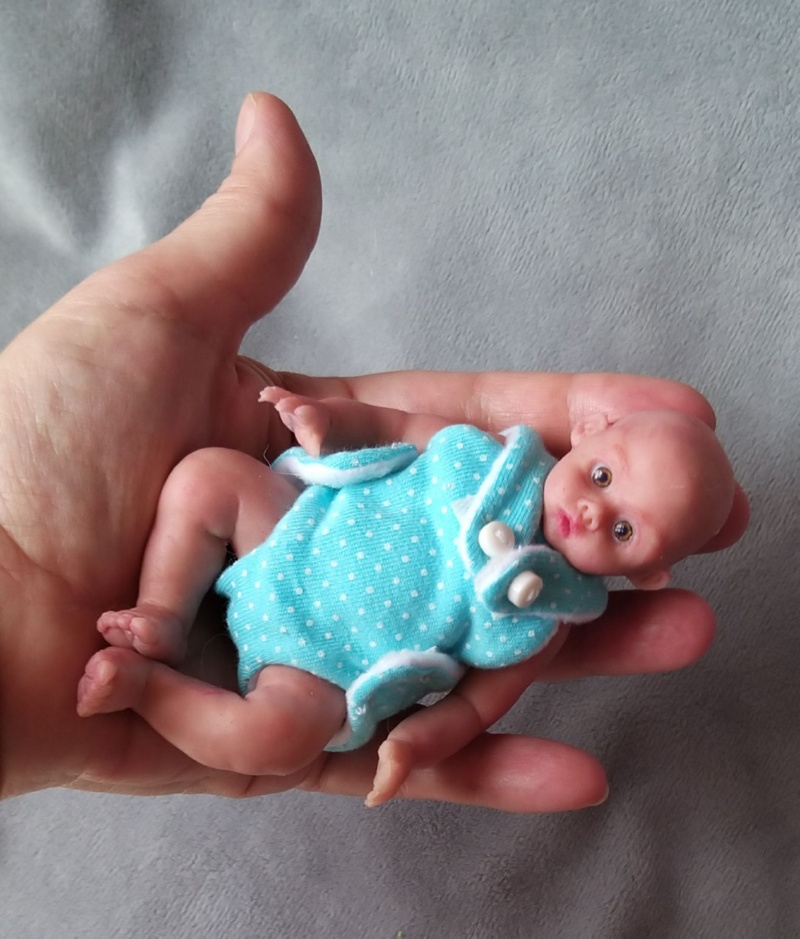 I can't convey in the photo all the charm of this miniature doll. It is dark, silicone is very soft. superior casting quality. You can rooting the hairs and the doll will immediately become very realistic.
The doll will come with the author's certificate, hir toy, blanket,pacifier and bottle ,gift wrapping.
All clothes are removable.
please, look at my other dolls: https://www.etsy.com/shop/Kovalevadoll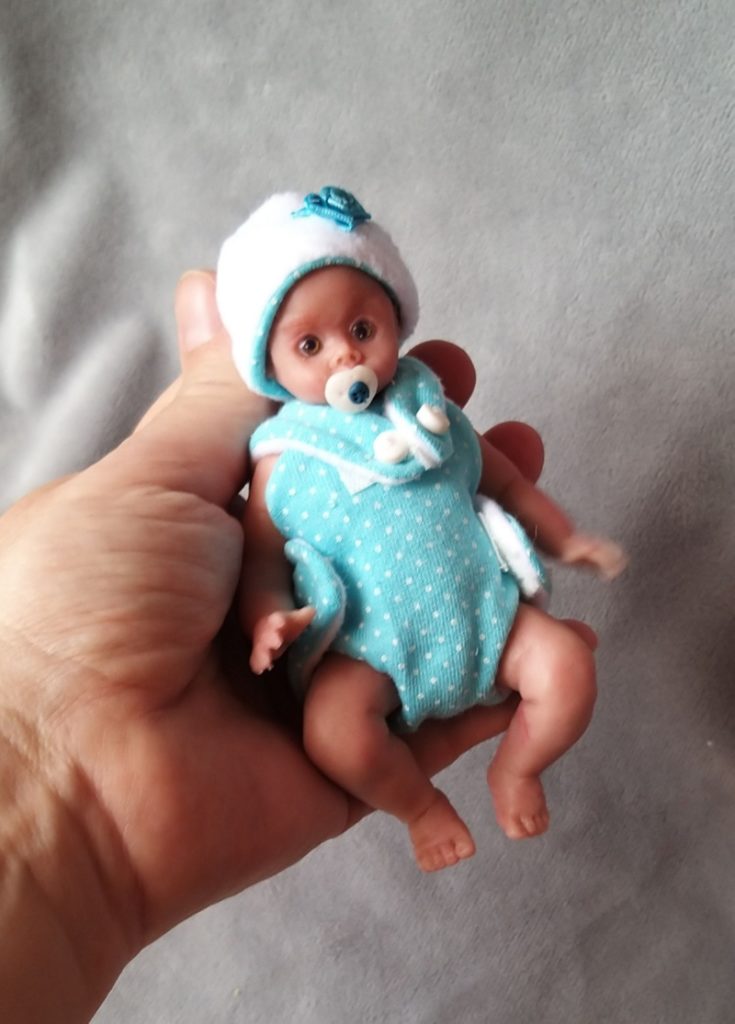 Please, my another dolls http://kovalevadoll.com