Silicone mini baby doll Nata 5 inch , painted, rooting hair, eyes open, open mouth with pacifier and bootle
Silicone mini baby doll Nata 5 inch , painted, rooting hair, eyes open, open mouth with pacifier and bootle -another one of my silicone crumbs.
What is the difference between Natal Kovaleva's dolls and other miniature silicone dolls?

Firstly, by age.
My silicone babies don't look newborns. My little silicone baby dolls is older than 6-8 months.

Secondly, emotions.

I try to give my tiny silicone babes more emotions. They may look surprised, scared, thoughtful, or even unhappy. It all depends on how you look at these miniature babies.
They will look at you with astonished eyes, when you play with them, dress them in different clothes. They,dolls like real children, will resist dressing. Due to the flexibility of platinum silicone, from which miniature silicone dolls are made, the handle or leg will bend if you wear too tight a suit.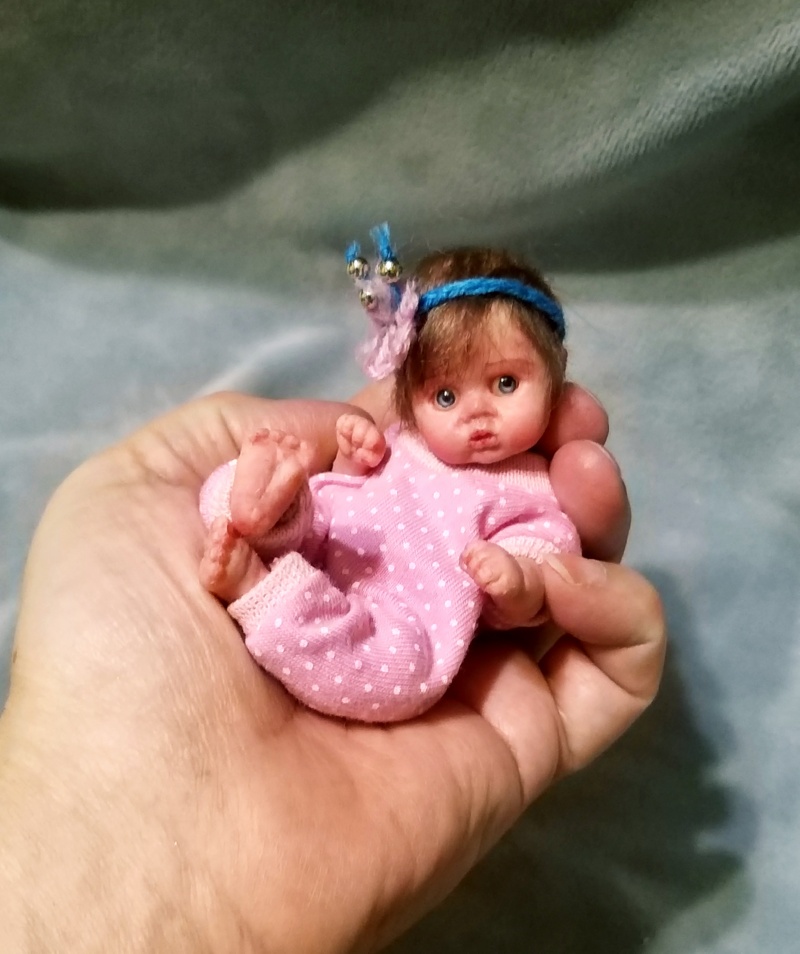 Dollmaker Kovaleva Natalya
Thirdly, coloring.
I have two types of painting dolls made of silicone – aggressive and delicate.
To achieve realism, a small silicone doll is covered with many layers of professional silicone paint. For some buyers who are accustomed to buying factory baby dolls, this will seem redundant. In this case, I will advise them to buy unpainted silicone kids or with delicate coloring. For delicate coloring only halftones are applied. With aggressive painting, veins are applied, many protruding parts of the body are tinted.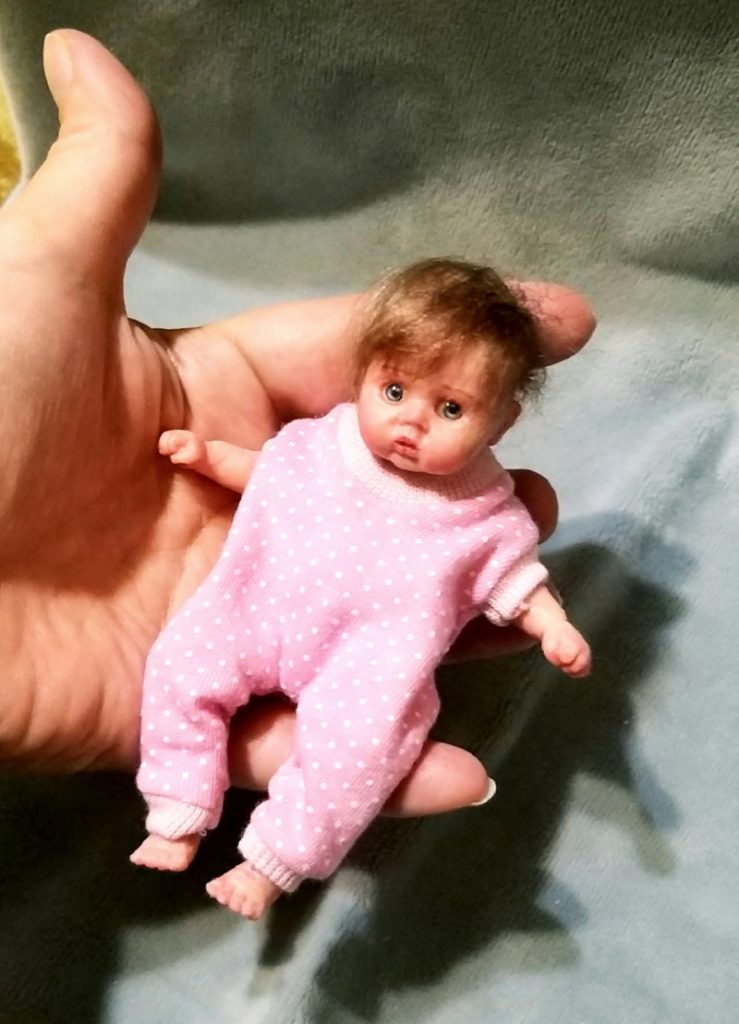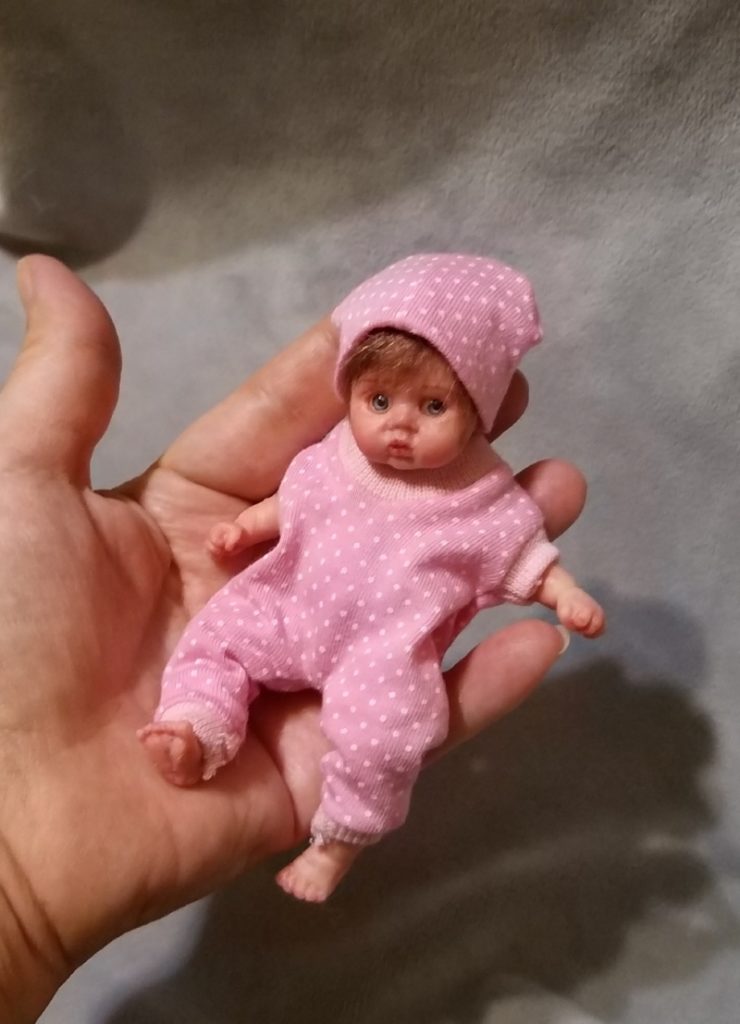 Fourth, clothes.

I pay great attention to clothes for miniature silicone dolls. For such babies, clothes are precisely sized. And behind the scenes it is not visible how many fittings are required for the unique clothes for a miniature doll to be approved by me.
Fifth, accessories.
The mouth of tiny silicone dolls opens, you can put a pacifier there. Nipples are made by hand and individually tailored to each doll. The decorative miniature bottle is also made by hand.
The blanket for mini silicone babies in which the baby is wrapped is also handmade. The blanket is double-sided, on the one hand, as a rule, a plain fleece, on the other hand, a blanket drawing corresponding to the subject of the doll.
Unique mini dolls
Each doll is not like one to one, so if you like this doll,
do not miss the chance to get it, the second one will never be like that!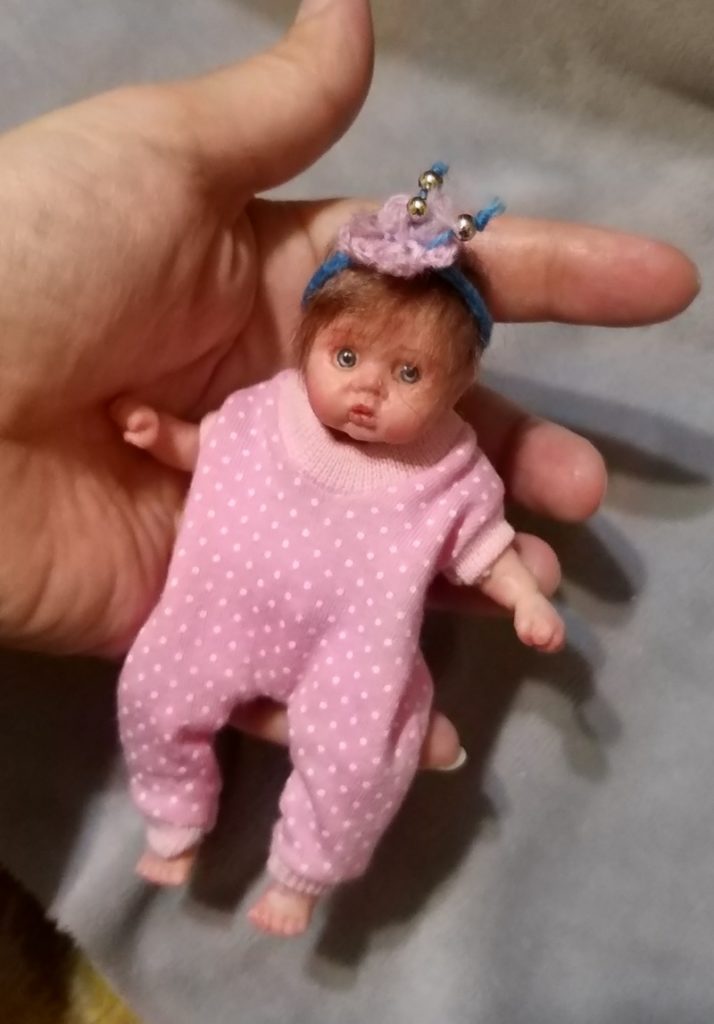 please, look at my another dolls: https://www.etsy.com/shop/Kovalevadoll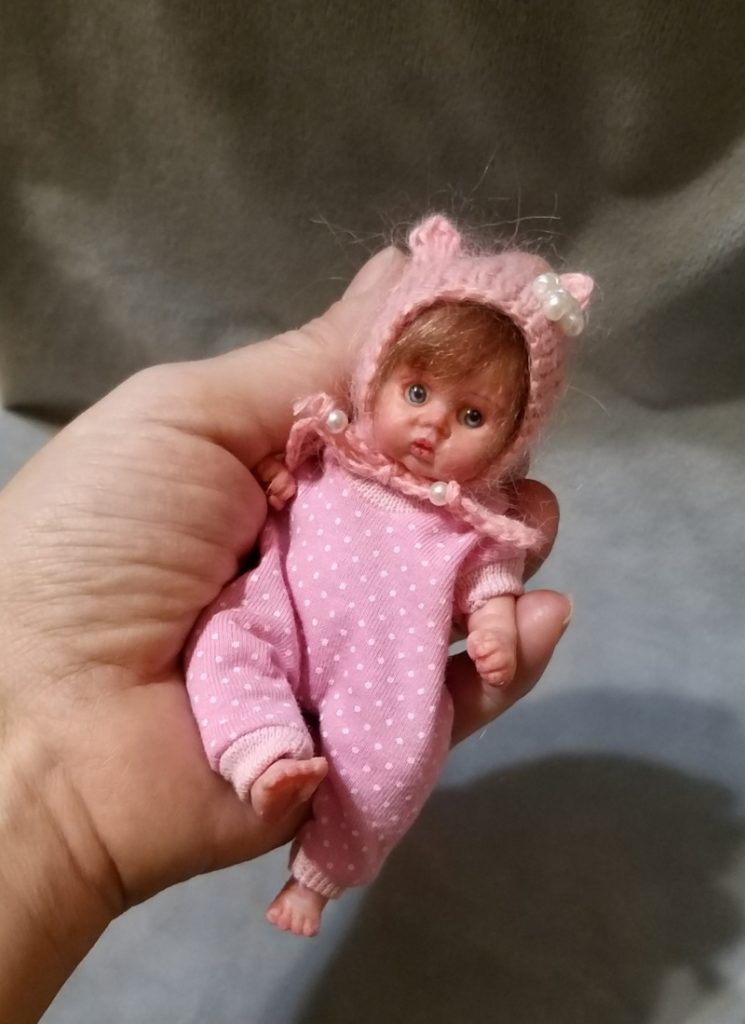 Delivery

Dispatch within 3 work days of receipt of payment.
Delivery time depends on postal services(USA-from 3week-to 1.5month,Europe-from 2 week to -1.5 month).
Doll is from Kazakhstan.
please, looking my other dolls http://kovalevadoll.com