Miniature silicone baby girl doll 5 inch Inna, painted, open eyes , open mouth with pacifier and bootle, original clothes
Miniature silicone baby girl doll 5 inch Inna, painted, open eyes , open mouth with pacifier and bootle, original clothes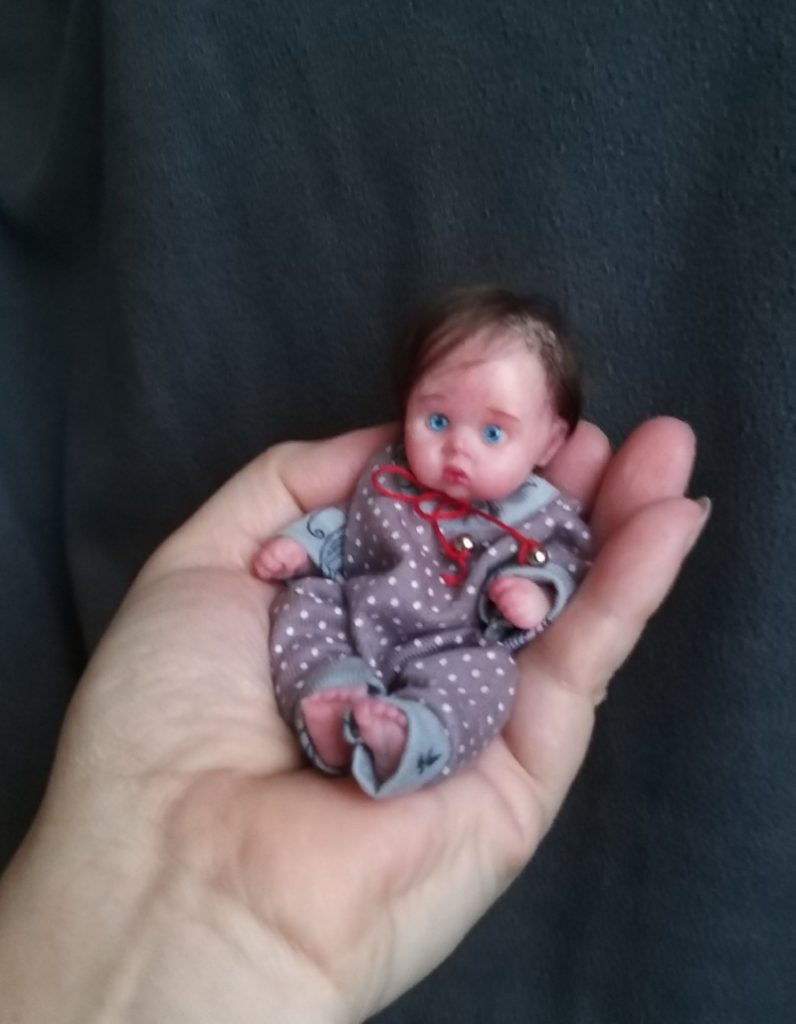 Let me introduce you to a wonderful minireborn silicone baby girl. This is a new model, released by me in several copies. All the work to create this wonderful kula was done manually. At first, I made a sculpture of polymer clay for a long time, I wanted the girl to be lively and emotional. Then the mold was made and the doll was cast in one piece without joints. The form consists of two parts, so barely visible seams from the casting can be at the edges of the figure. For silicone dolls, this is normal.
its miniature exclusive miniature silicone baby girl.
Hello! I 'm Natalya Kovaleva.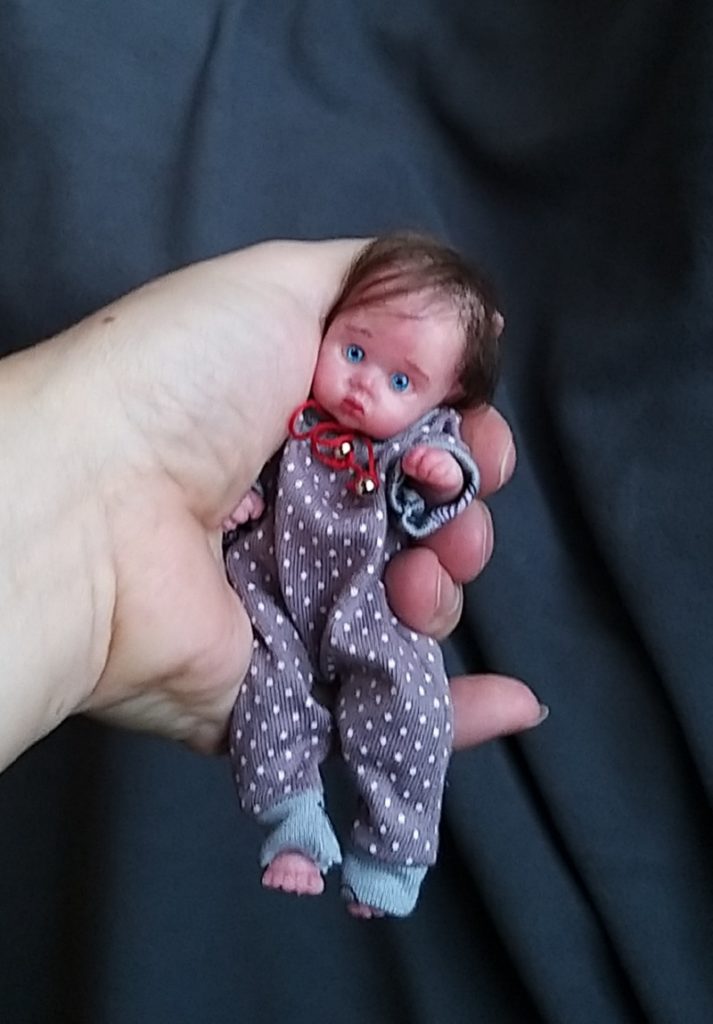 Rooting natural mohair hair, very soft. To prevent hair from getting confused, it is necessary to wash your hair with conditioner and treat it after washing with wax or oil. You can carefully comb your hair with a toothbrush or curler.
The girl is as realistic as possible, the doll looks like a real child.
The work uses only high-quality materials, manual labor, so the doll can not be cheap.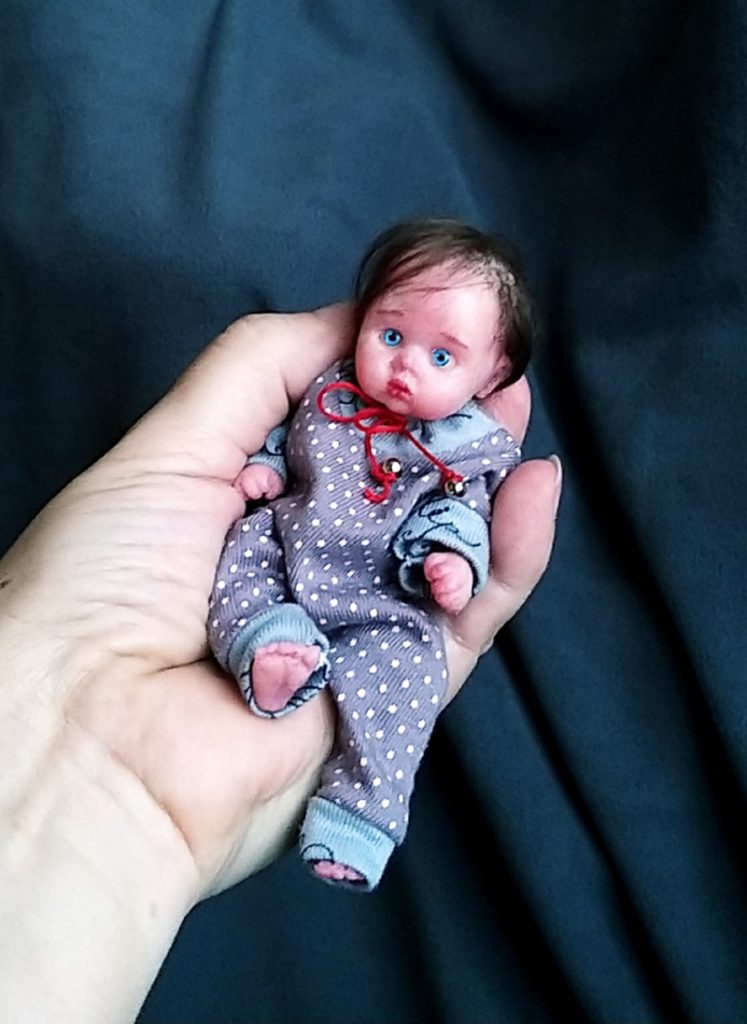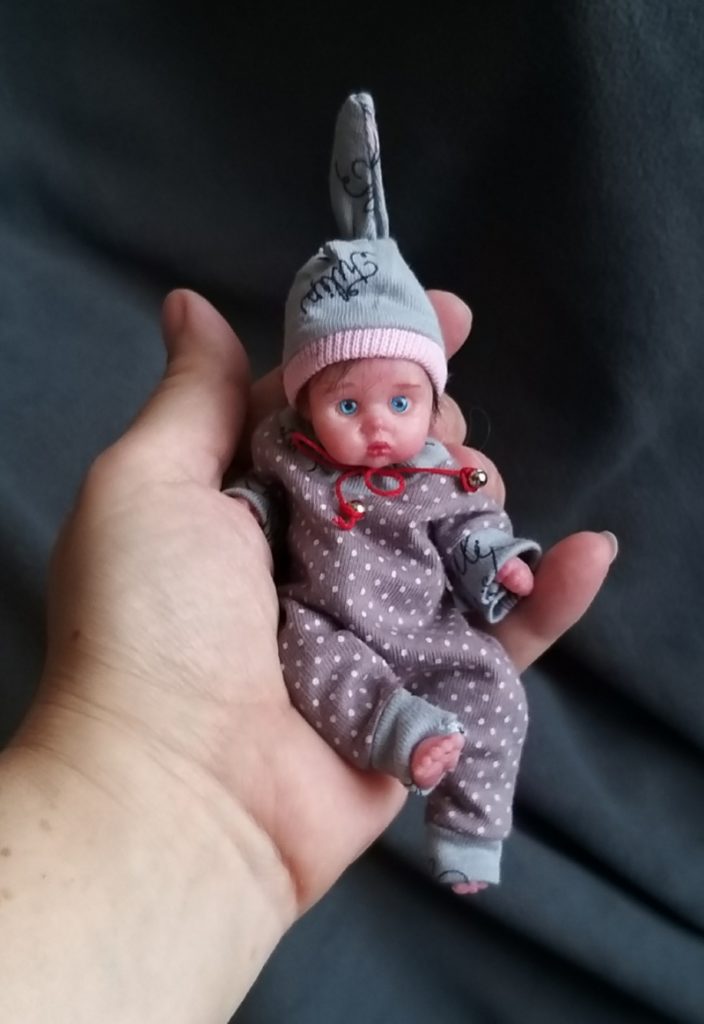 The doll will come with the author's certificate, hir toy, blanket, pacifier and bottle ,gift wrapping.

please, look at my another miniature silicone baby girl: https://www.etsy.com/shop/Kovalevadoll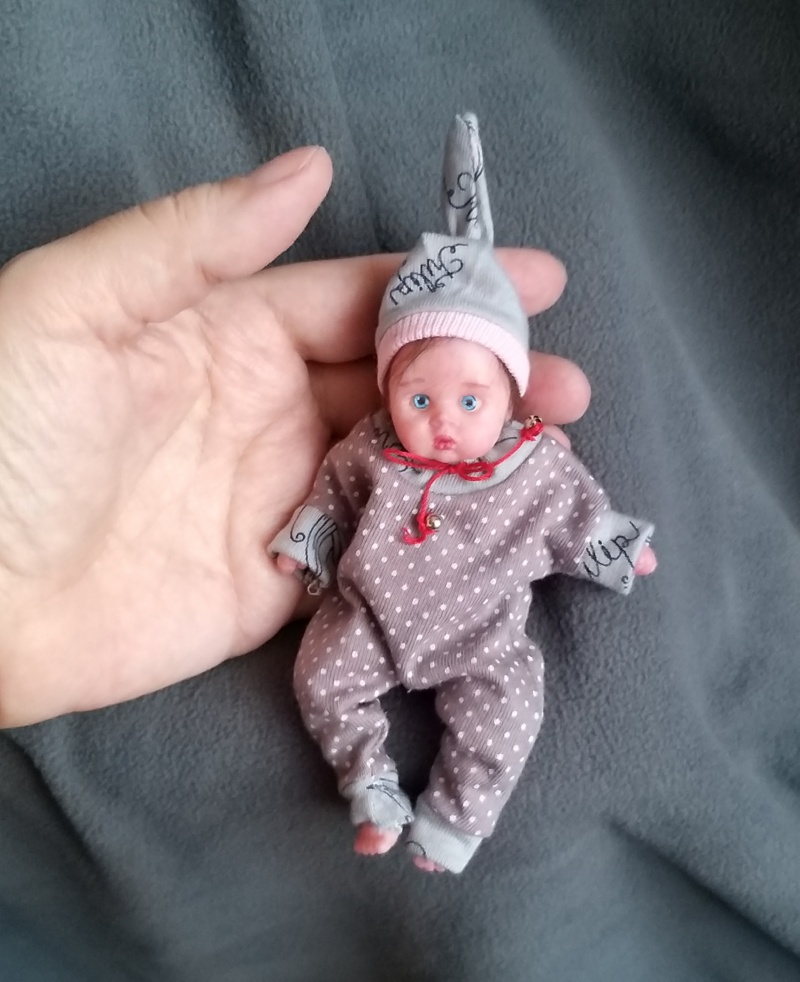 Miniature baby doll look realistic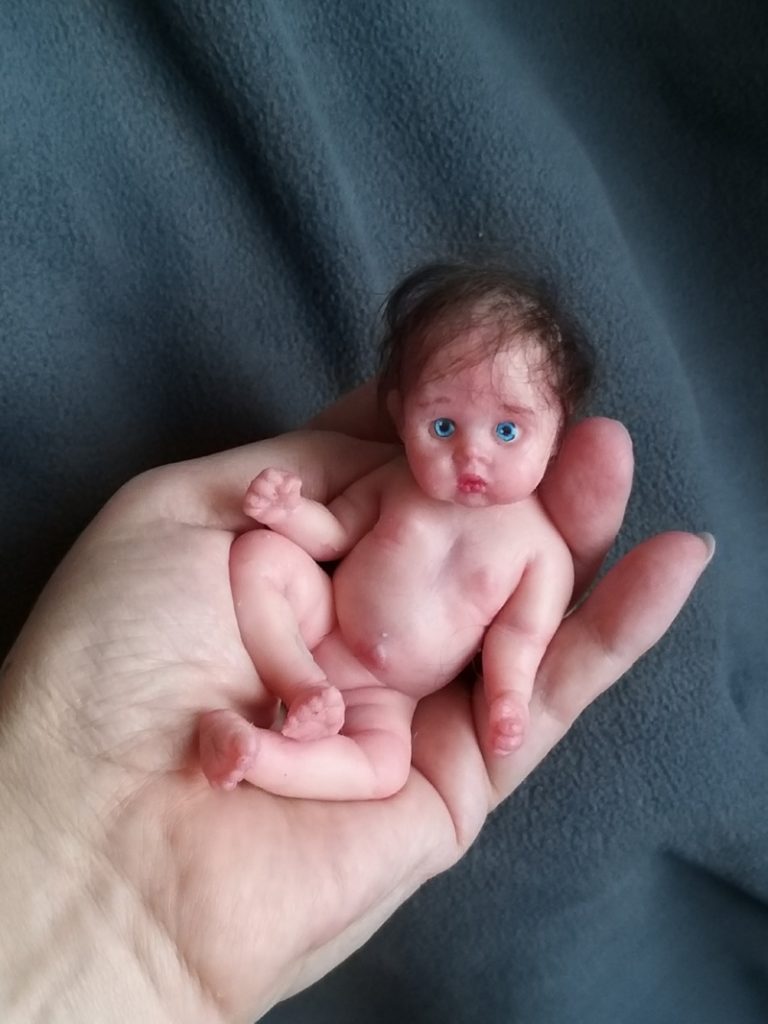 Please, look at my other dolls http://kovalevadoll.com