Tiny 5 inch mini silicone baby in christmas costume
Tiny 5 inch mini silicone baby in christmas costume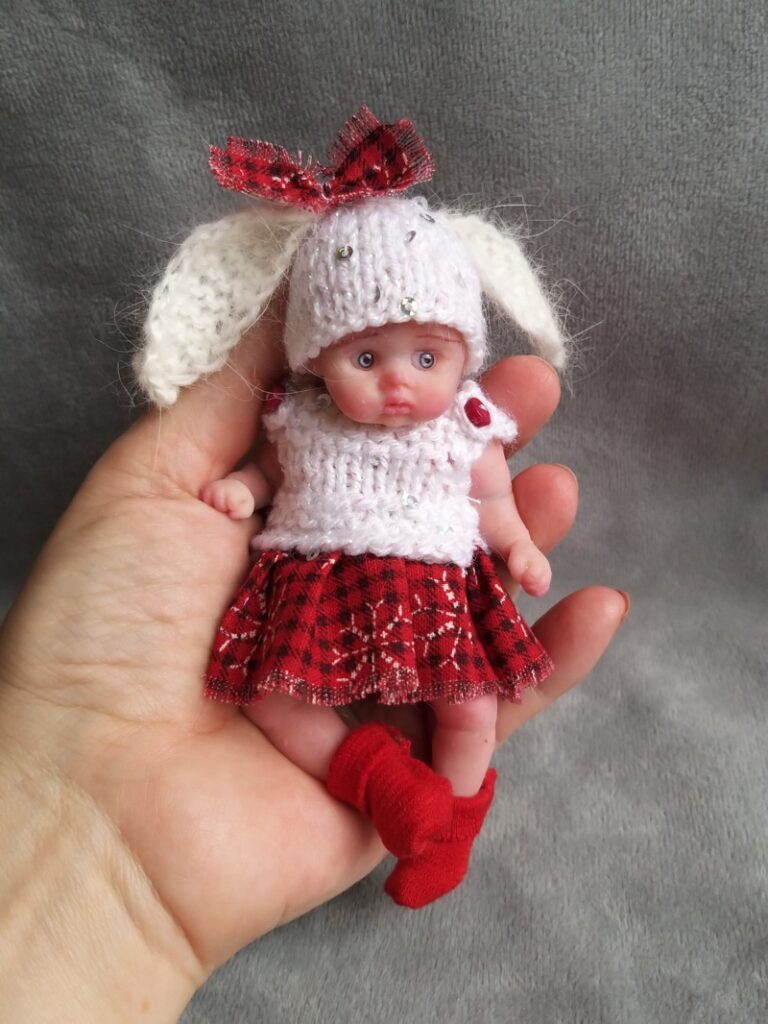 This adorable darling lifelike miniature full silicone baby doll Nata. The size of the silicone doll is only 5 inches!
how to buy a miniature silicone doll from an artist?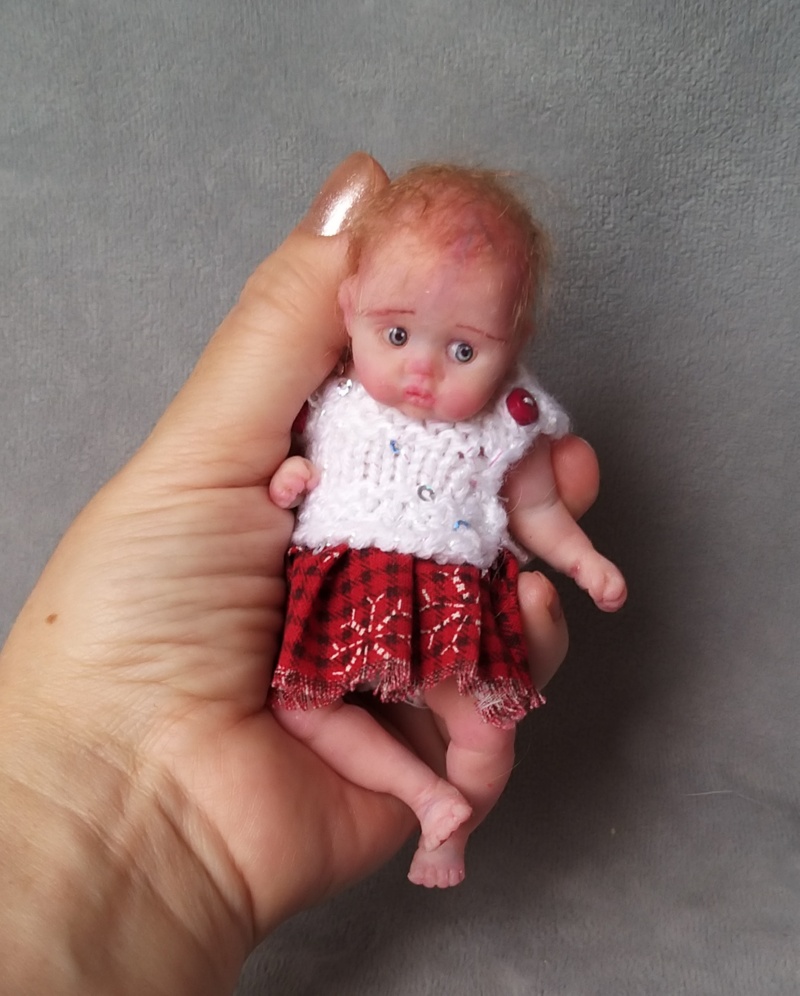 The little silicone baby girl has short red hair, just like real children! The mouth opens for the nipple.
Tiny 5 inch mini silicone baby in christmas costume will arrive in a gift box, complete with a doll in clothes, a pacifier, a bottle, a blanket, a toy for a doll, a certificate.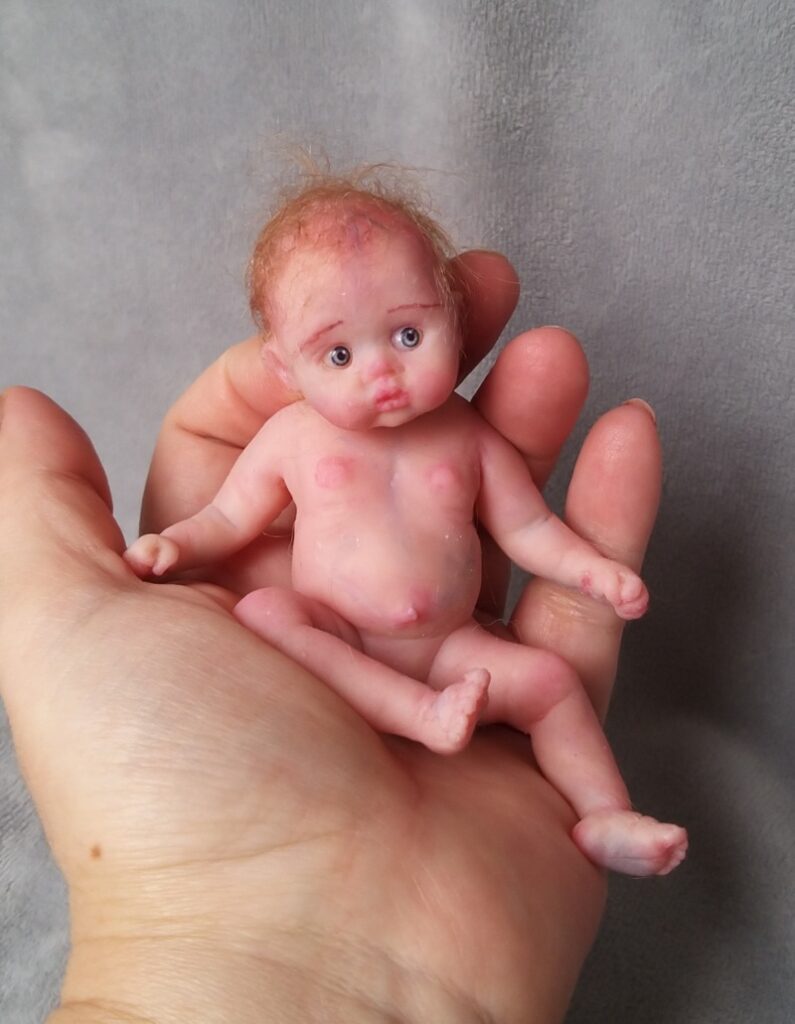 Cook fits easily in the palm of your hand.
This is a real anti-stress toy. The detail of the doll and the tiny print run allows it to be classified as a collection of handmade dolls. Each silicone miniature baby doll is hand-painted. This tiny silicone girl is 100 percent handmade.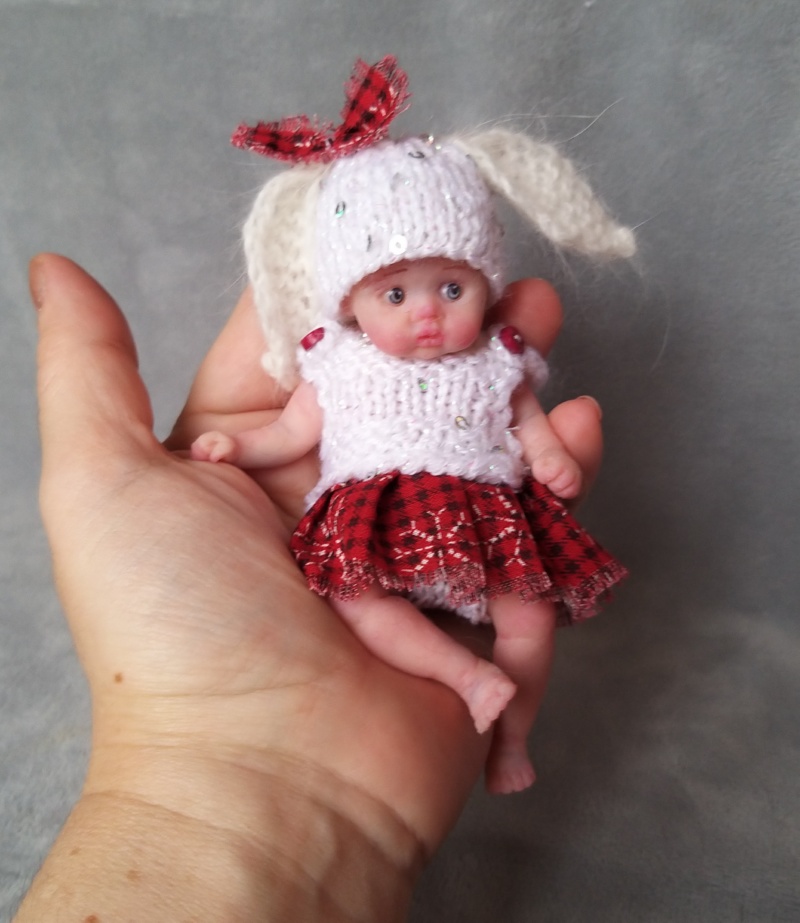 the doll will be a wonderful present for Christmas, memorable date, birthday for a girl, granddaughter, girlfriend. This is a wonderful gift for yourself to add to your collection.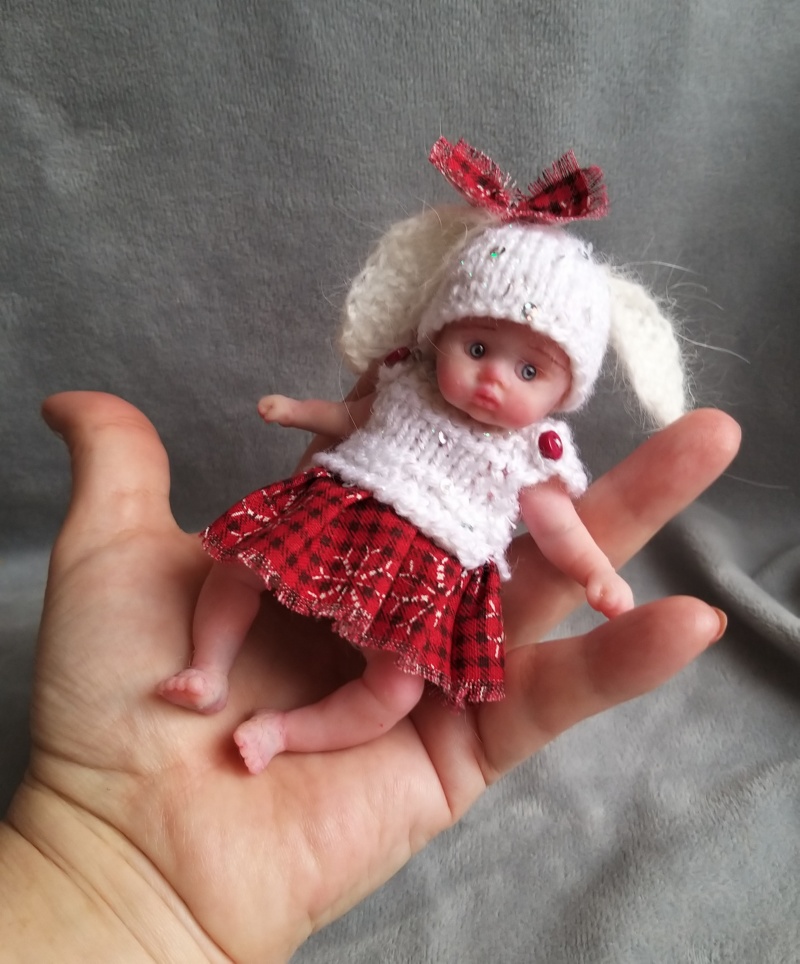 If you are single, this little silicone girl will open up the whole world for you! After all, she will need to make clothes, buy cribs and strollers, take pictures and share photos with like-minded people.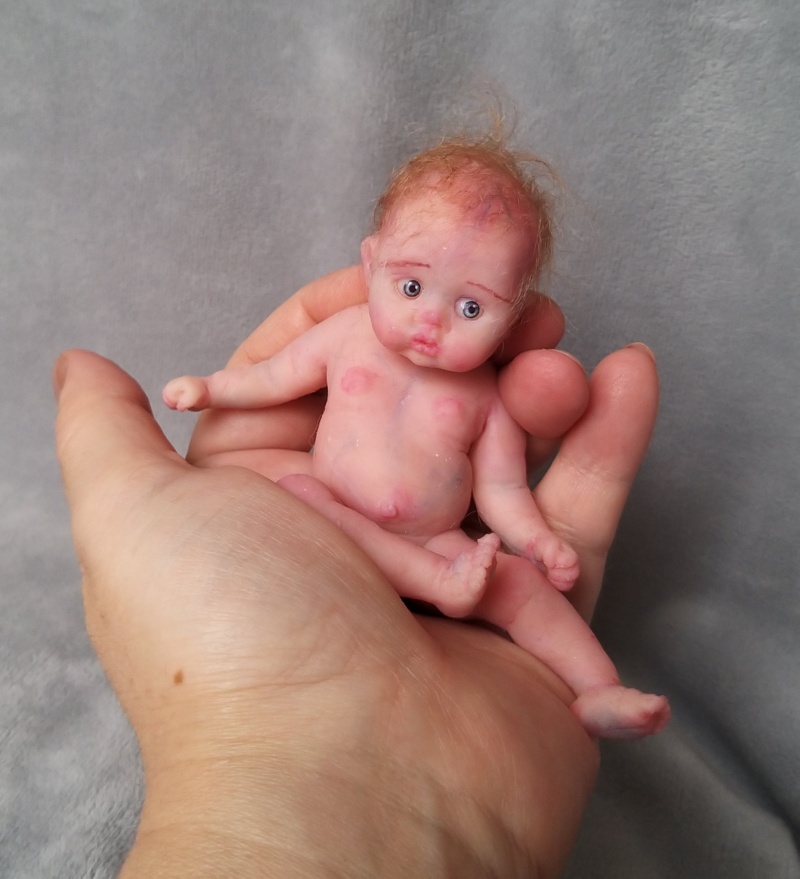 This tiny expensive doll is made of American platinum-based silicone and painted with professional paints by hand. HER clothes are also handmade. You can order a similar doll for yourself on the website https://www.etsy.com/shop/Kovalevadoll
Please, look another cute miniature silicone babies http://kovalevadoll.com