Mini baby dolls from silicone
Mini baby dolls from silicone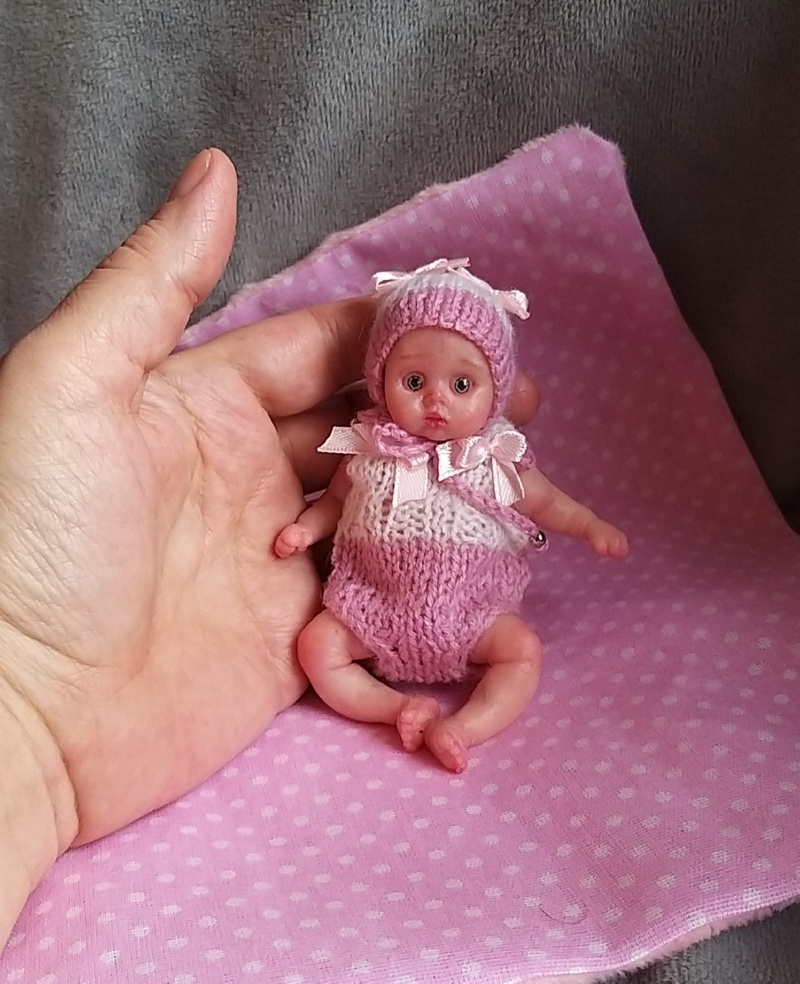 if you want to have a Life like baby dolls ,realistic miniature dolls in your hands, then visit my shop on etsi. These cute silicone kids come to life at your fingertips! They are easy to take with you on the road, mini reborn dolls will be a great exclusive gift, which will be stored in the collection of miniature dolls for many years. Realistic mini reborns of this size are suitable as children for dolls in the format 1 :6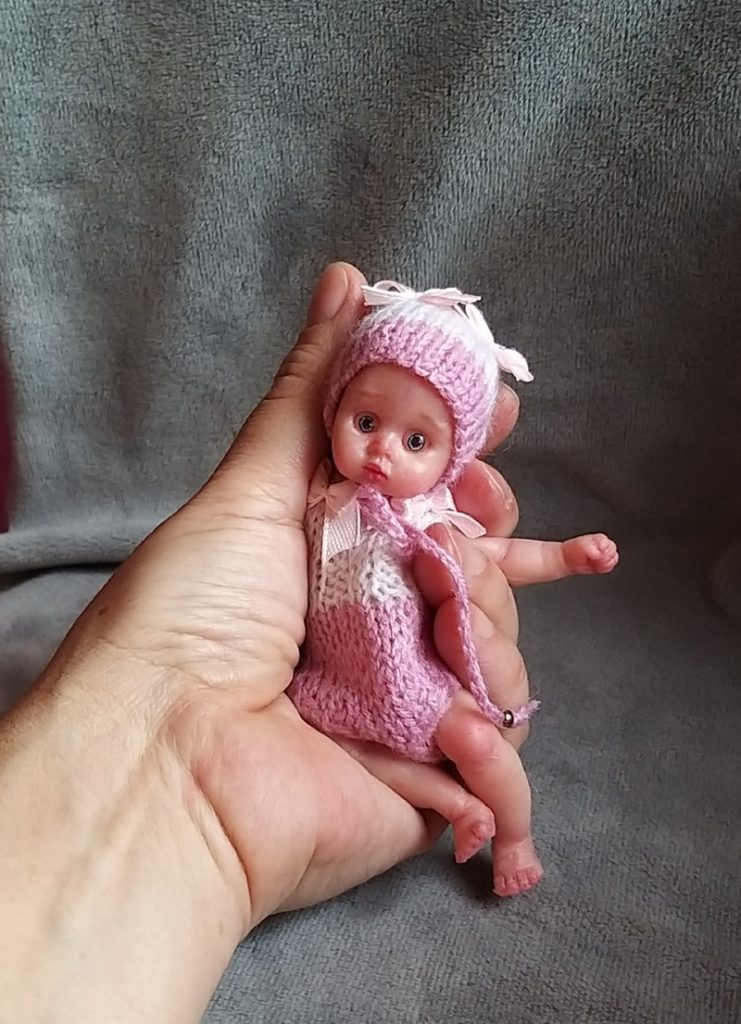 one of my newest mini silicone girl models. Handmade miniature eyes. Bald. The silicone mini baby is dressed with a knitting needles manually bodysuit and a cap. You can insert a pacifier into your mouth. The paint of the mini doll silicone is very delicate, delicate coloring.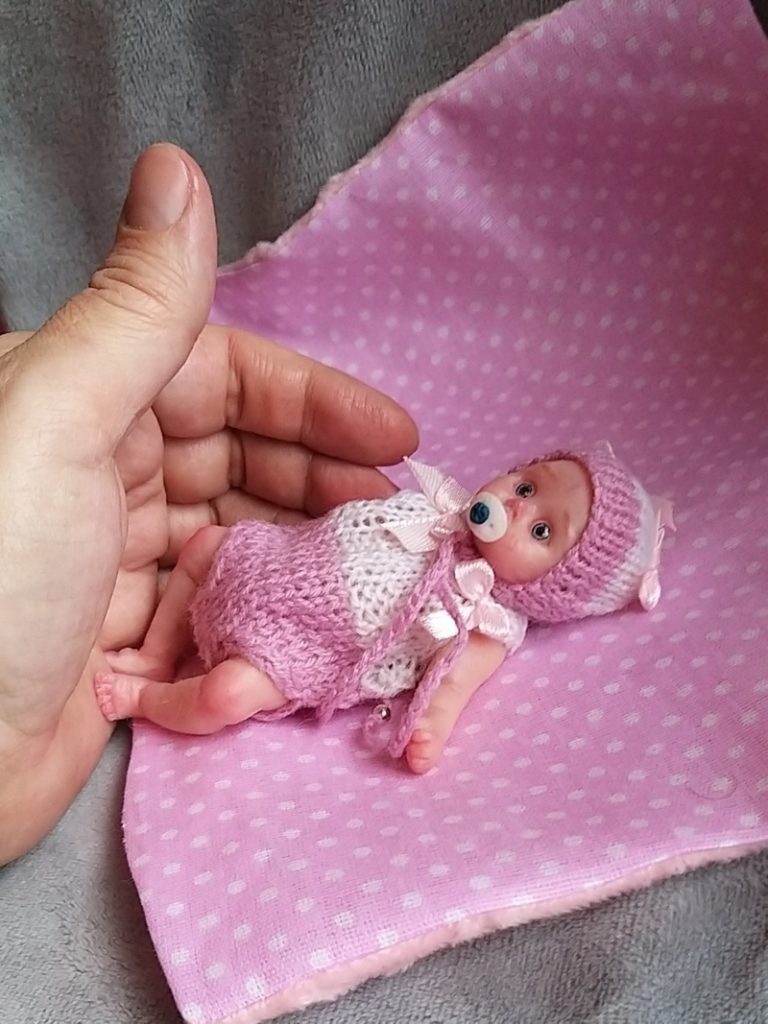 This my silicone author's beautiful mini baby doll Betsy 5″ is made
of soft silicone ecoflex in a limited edition. All rights to this doll belong to me, I am her sculptor.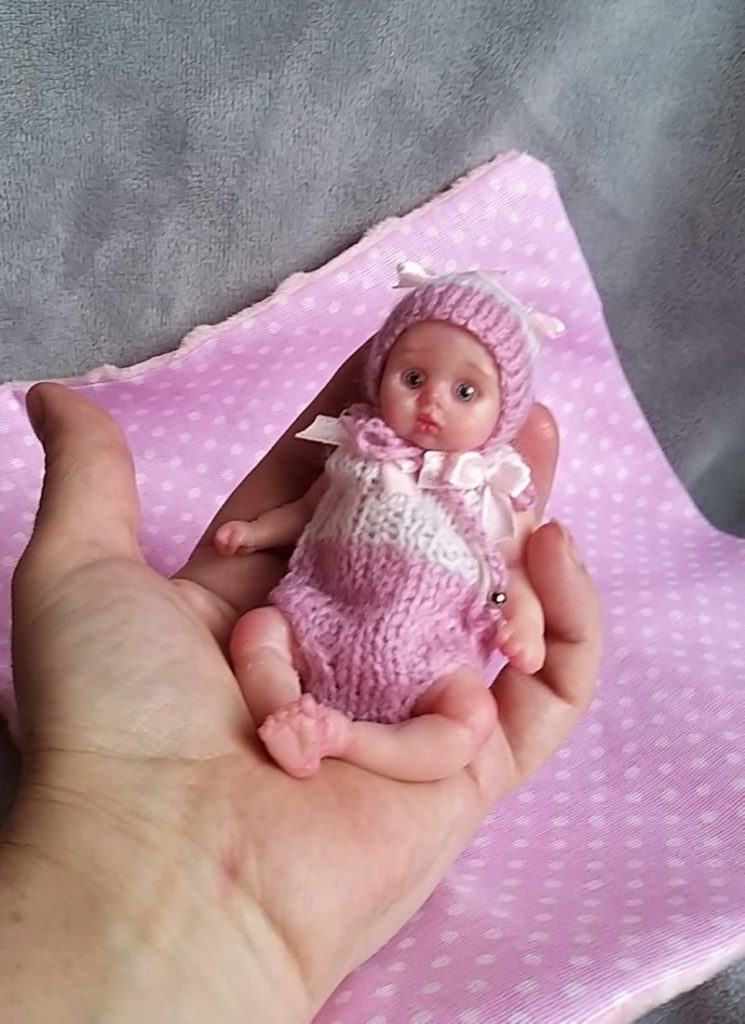 such a beautiful girl! Hair can be rooting for an additional charge. Very soft silicone. Such a miniature silicone doll girl in a beautiful gift box is pleasant to receive as a gift. With it you can travel, play, bathe, love! This miniature reborn silicone is so much like a real baby!
The cute silicone mini baby doll will come with the author's certificate, hir toy, blanket,pacifier and bottle ,gift wrapping.

my another dolls: https://www.etsy.com/shop/Kovalevadoll
Thank you for looking.
other dolls http://kovalevadoll.com