Silicone mini baby doll Alisa 4.7″ , painted, rooting hair, eyes open, open mouth with pacifier and bootle
Silicone mini baby doll Alisa 4.7″ , painted, rooting hair, eyes open, open mouth with pacifier and bootle
Hello! I 'm Natalya Kovaleva.
This wonderful silicone mini baby doll is made of ecoflex platinum silicone. Everything is poured in one piece, without connections.
Silicone mini baby doll painted with professional silicone paints. A little silicone girl made of silicone can open her mouth, hold a pacifier in her mouth. I can bathe her.
Natural mohair hairs. Handmade eyes.



The miniature silicone baby girl doll is made with exceptional attention to detail. A very gentle face, expressive eyes will not leave indifferent either adults or children. Very delicate and meticulous work with great attention to detail.
The beatyfull miniature silicone baby doll will come with the author's certificate, hir toy, blanket,pacifier and bottle, gift wrapping.
All clothes are removable.
Please, look at my another dolls: https://www.etsy.com/shopKovalevadoll


All my baby dolls made with lots of love, to bring joy to people.
It is made with all my heart. OOAK.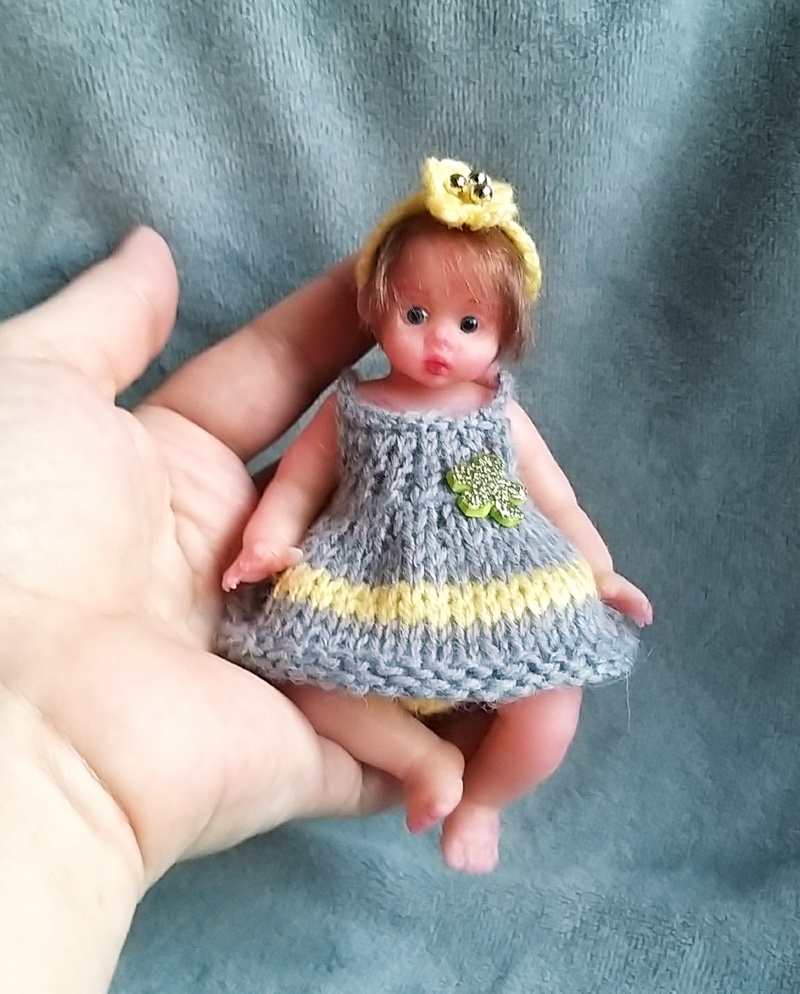 Thank you for looking. please, look at my another dolls http://kovalevadoll.com