Ecoflex silicone baby 5 inch
I love this doll model! Molded from silicone, platinum ecoflex according to my author's clothes was dressed in a single piece without joints. Eyes copyright. The suit of strawberries is also author's. This ecoflex silicone baby doll is sold, but you can order a similar one on my website.
All doll clothes are removable. I don't even know what it costs more – a doll or her miniature handmade clothes.

How to care for a ecoflex silicone baby doll?
The silicone baby doll can be bathed. After bathing, sprinkle with baby powder. Wash hair with shampoo with conditioner, then grease with ox oil. You can insert a pacifier into an open mouth.

Complete with a silicone doll you get a certificate, a toy, a gift box, a pacifier for a doll, a bottle and a toy for a doll.

The nipple and bottle are made of polymer clay by me and require careful handling.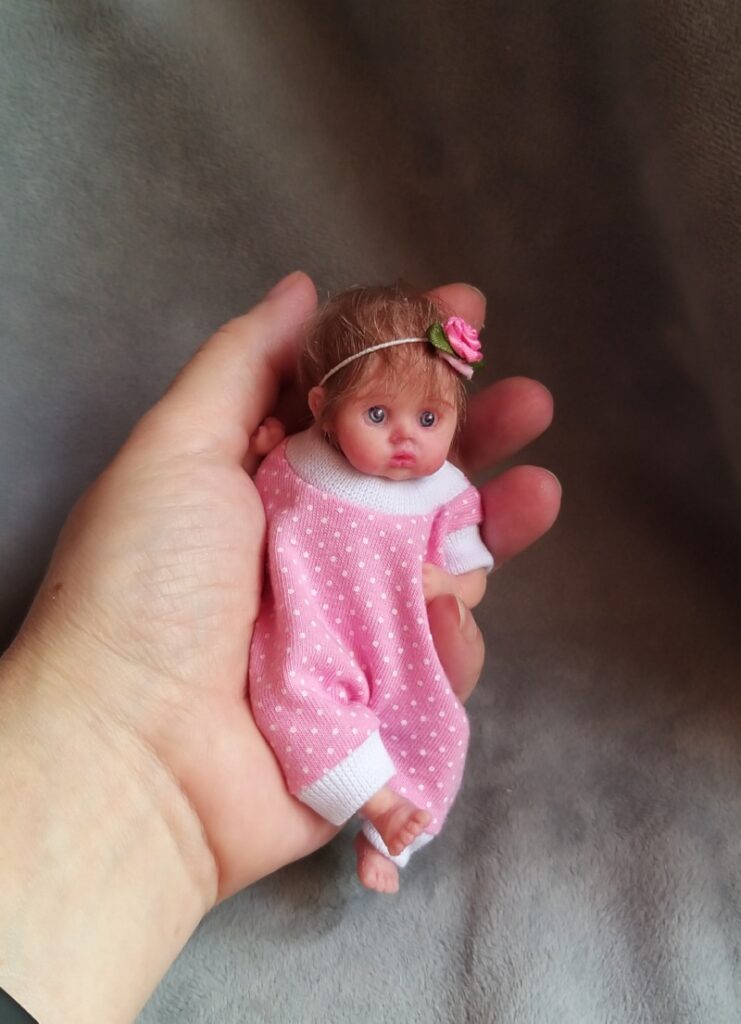 This is a beautiful emotional silicone doll. Very delicate painting, made using professional paints, is not erased.

The doll must be protected from greasy stains.
With proper care, the doll will delight you for many years.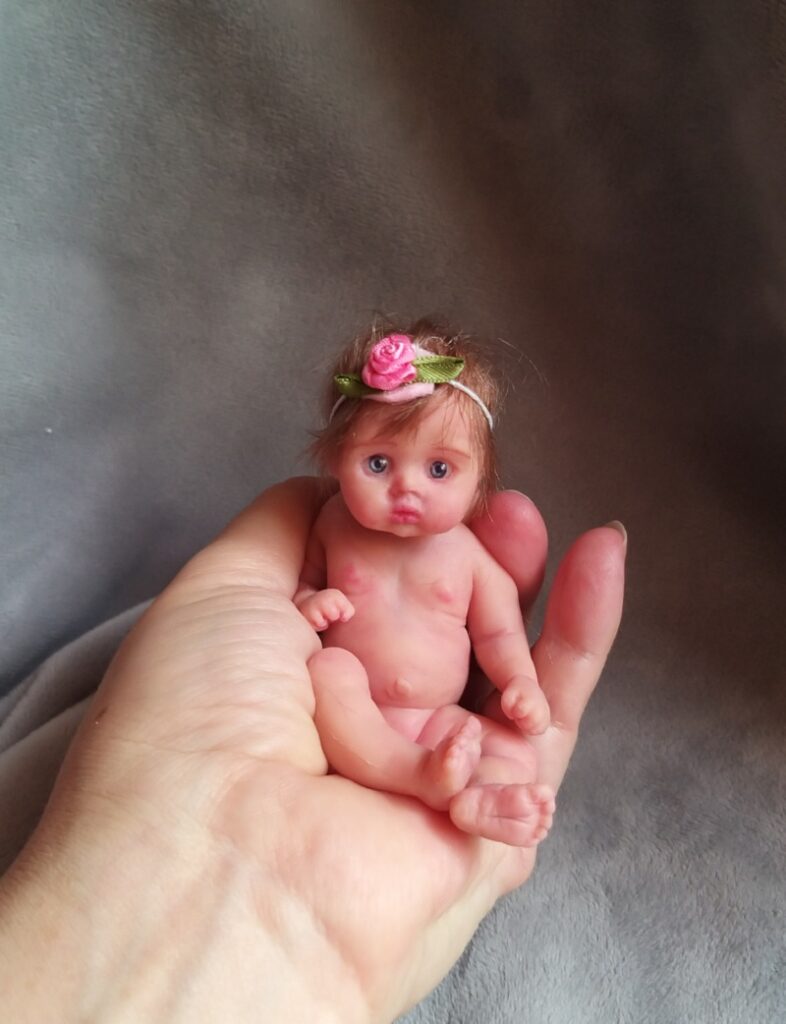 Where to get silicone babies? https://www.etsy.com/shop/Kovalevadoll
Please, look at my dolls http://kovalevadoll.com
Full silicone baby https://kovalevadoll.com/mini-silicone-doll/
Collecyible baby cast from polyurethan https://kovalevadoll.com/limited-edition-dolls/
One of a kind babies https://kovalevadoll.com/ooak-baby-doll/