Small silicone babies -only one!
My new baby from small silicone babies dolls. She is very sweet. Very delicate color. Good quality.
It is cast from platinum silicone ecoflex 00-30 according to my author's model. Handmade miniature realistic eyes. You can order rooting hair additionally.
The price of the is $ 150 +shipping. You can buy or order this cute small silicone baby girl on etsy or write me.
Each doll turns out to be very individual, even if cast according to one model. Because there is handmade. Coloring is not erased. The small silicone doll has an open mouth for the nipples. The doll can be bathed. Watch the video with this doll.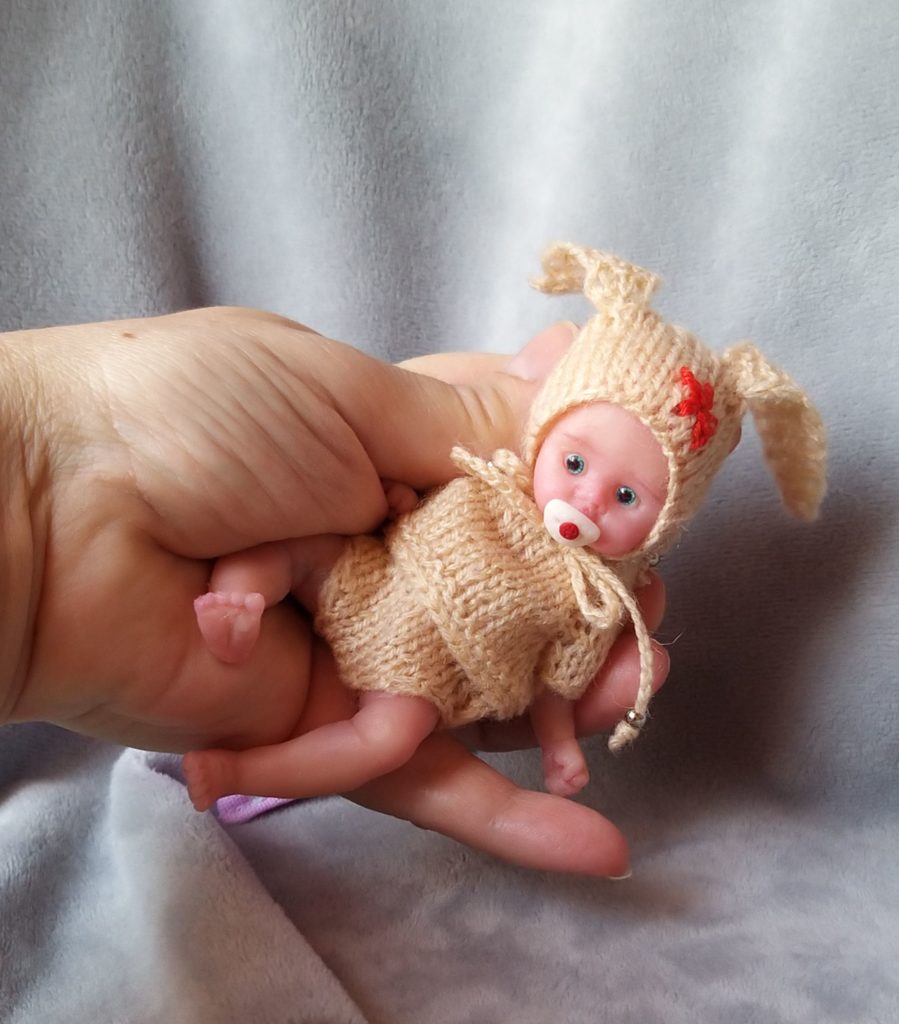 On this page an example of a similar small silicone doll of the same model with dark hair, on this page an example of a doll with white hair.