Art doll OOAK red hair mini baby 4.7″ Gloria
Art doll OOAK red hair mini baby 4.7″ Gloria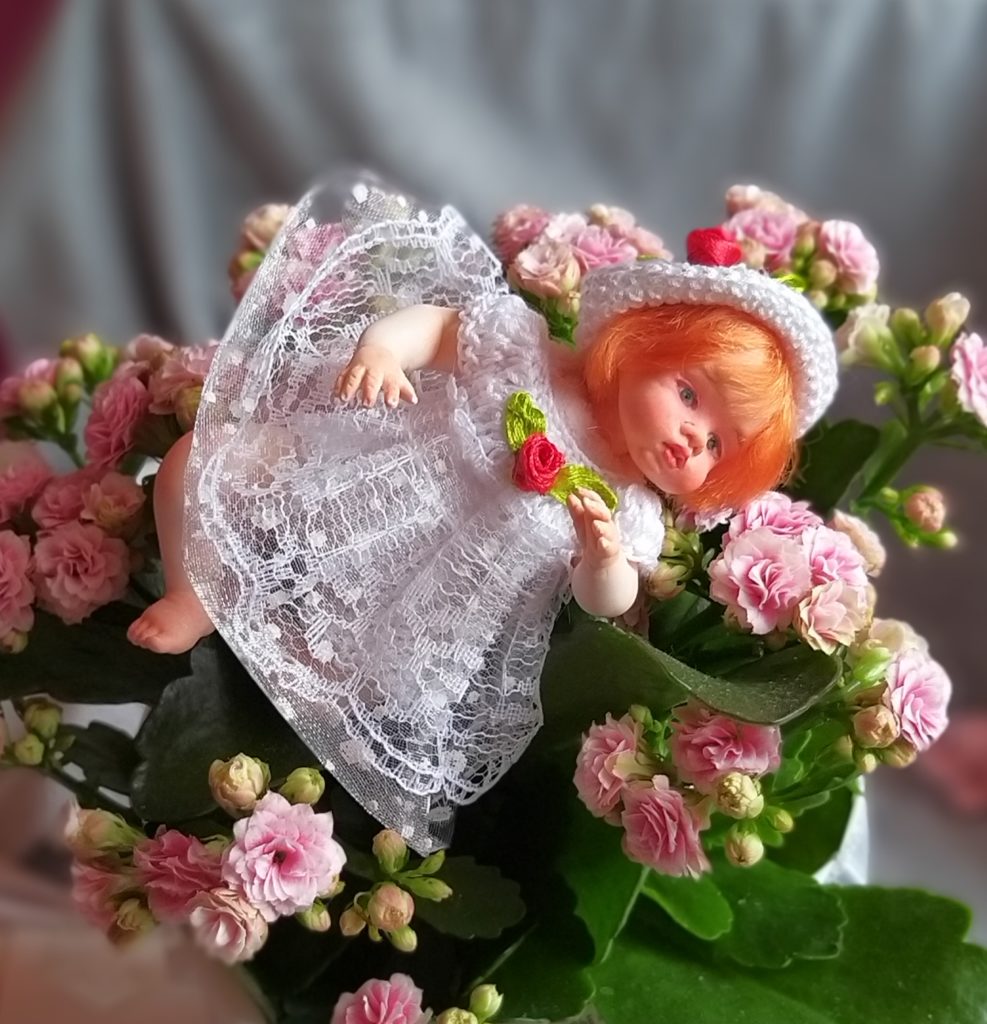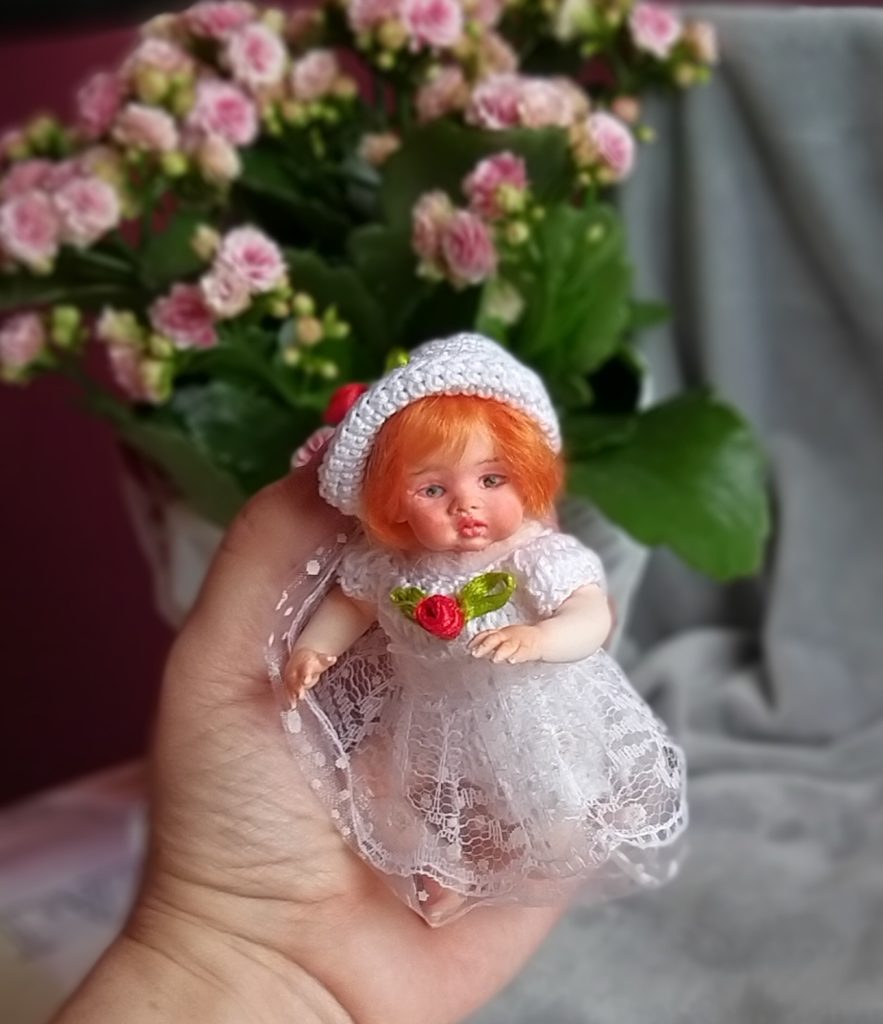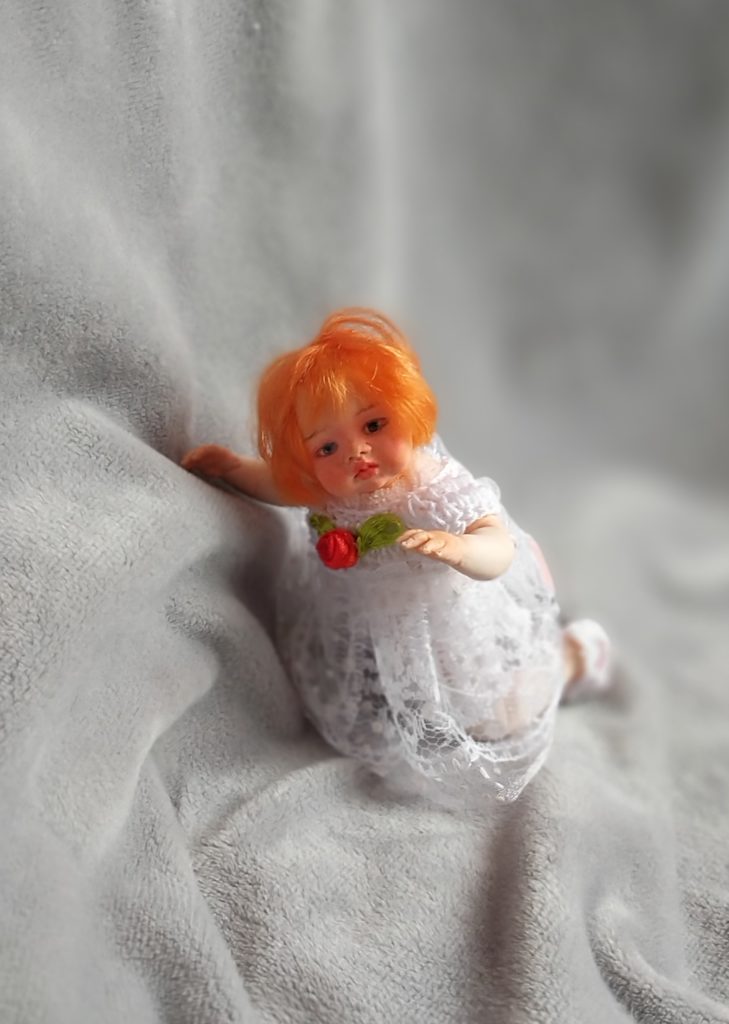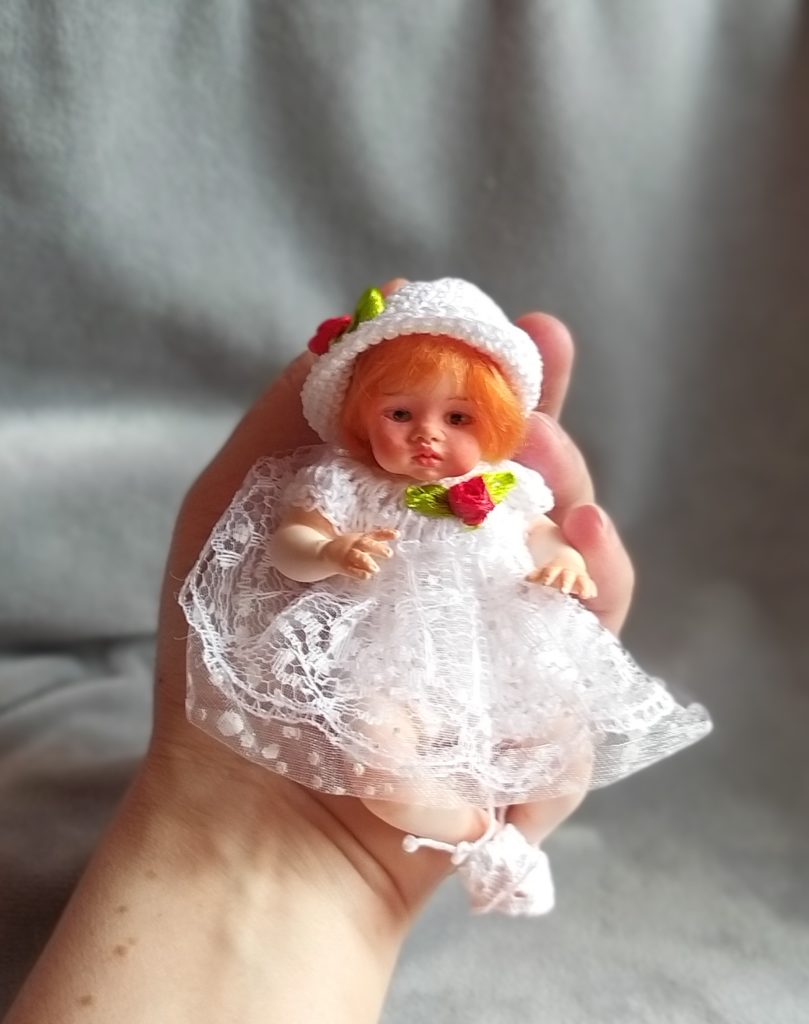 Art doll OOAK mini baby doll 4.7″ Gloria, handmade, mini babies, gift for girl, doll, limited edition, mini baby doll, doll
Hello! I 'm Natalya Kovaleva. About me https://kovalevadoll.com/sample-page/
This is an author's art doll, minibaby doll from polyurethan (rezin), cast from polyurethane, according to my author's model. 
The circulation is limited to 20 copies. At the moment, 10 dolls are cast. All puppets from the edition will be individual.
A girl with a soft body of velor, wieighted glassgranulates, arms, legs, head rotate 180 degrees.
varnished with UF filter
hair is natural, glued, eyes are painted.
the doll is dressed in a dress,panties, socks and a bandage
Dry cleaning and gentle handling are recommended.
The doll is very light, more durable than polymer clay.
The doll is very mobile, can take any poses. She is so sweet and will bring joy to you!
The art handmade miniature doll has one outfits – a dress, hat,panties and socks. You can order making miniature outfit for miniature OOAK silicone dolls.
She is so sweet and will bring joy to you!
Dispatch within 3 work days of receipt of payment.
Delivery time depends on postal services.

Please, look at my doll https://www.etsy.com/shop/Kovalevadoll
Thank you for looking.