Mini silicone baby boy full body Jonny 4.7
This silicone baby full body will be a great exclusive gift for your daughter, girlfriend, granddaughter, wife. It comes in a finished gift box, you only need to get the box with the doll from the parcel and give it! rest assured that the world will not find the same, since the doll is made by hand and all the dolls will have differences!
silicone is a soft material. the mouth of the doll opens, you can insert a pacifier.
Mini silicone baby boy full body Jonny 4.7″ eyes open, open mouth, with pacifier, bottle, babies, doll, mini, reborn doll
Hello! I 'm Natalya Kovaleva.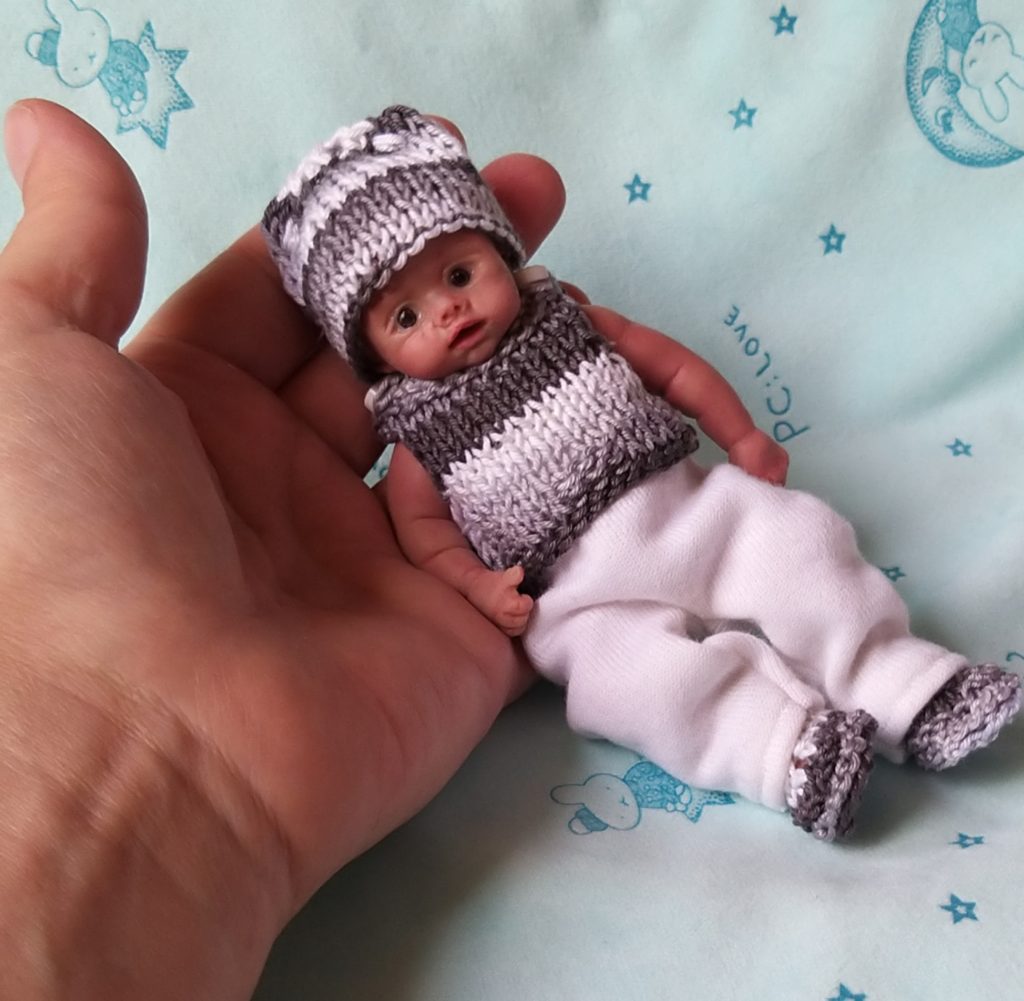 This my author's beautiful mini full silicone doll Jonny 4.7″ is made
according to my author's model of soft silicone ecoflex in a limited edition. All rights to this doll belong to me, I am her sculptor.
the doll is painted with professional silicone paints,
the paint is not rubbed off. excellent casting quality. the doll has barely visible seams from the casting, this is normal for fully silicone dolls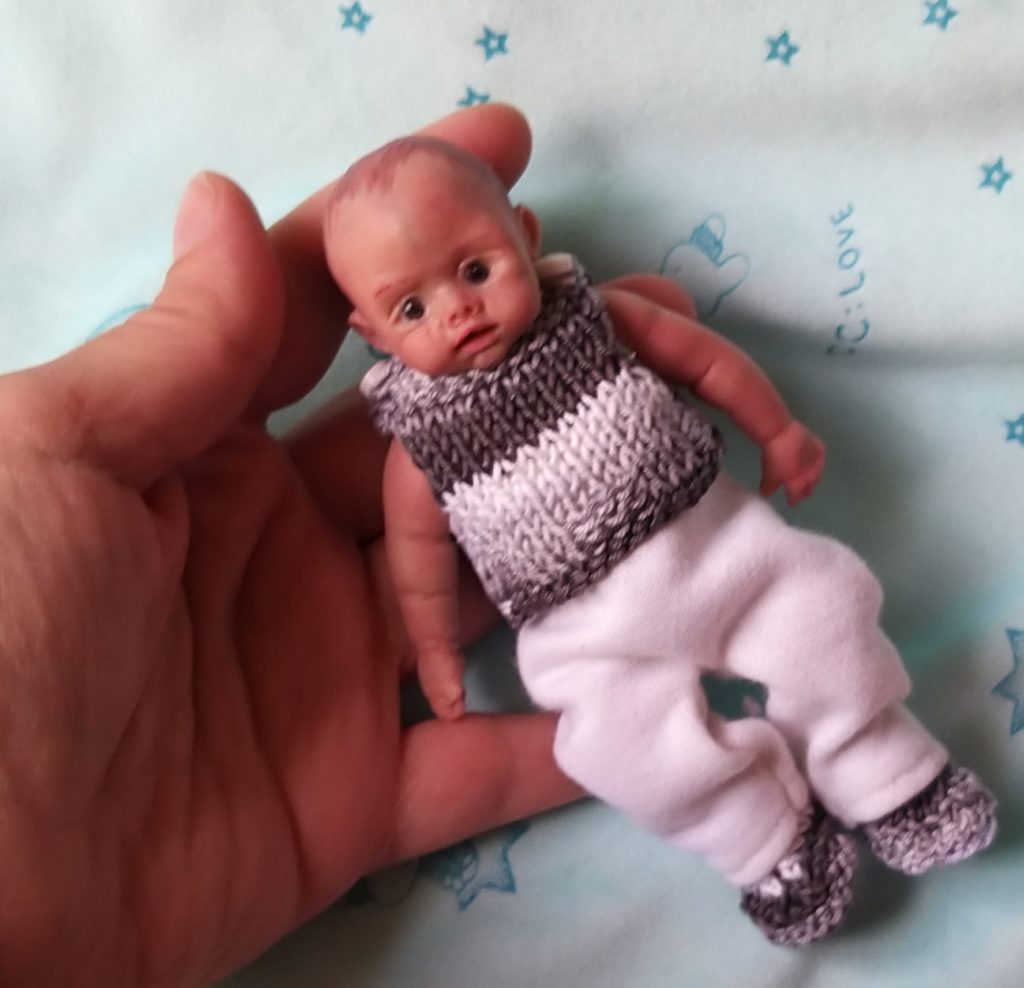 This is an amazingly gentle and beautiful doll with amazing detail.
Just look at her thin fingers!
The mini silicone baby boy full body Jonny 4.7doll is dressed in a bodysuit, hat, blanket.
Each doll is not like one to one, so if you like this doll,
do not miss the chance to get it, the second one will never be like that!
The doll will come with the author's certificate, hir toy, blanket, gift wrapping.
All clothes are removable.
please, llok at my another dolls: http://kovalevadoll.com
I hope that the doll lift your mood and give many hours of joy
Waiting for his mother .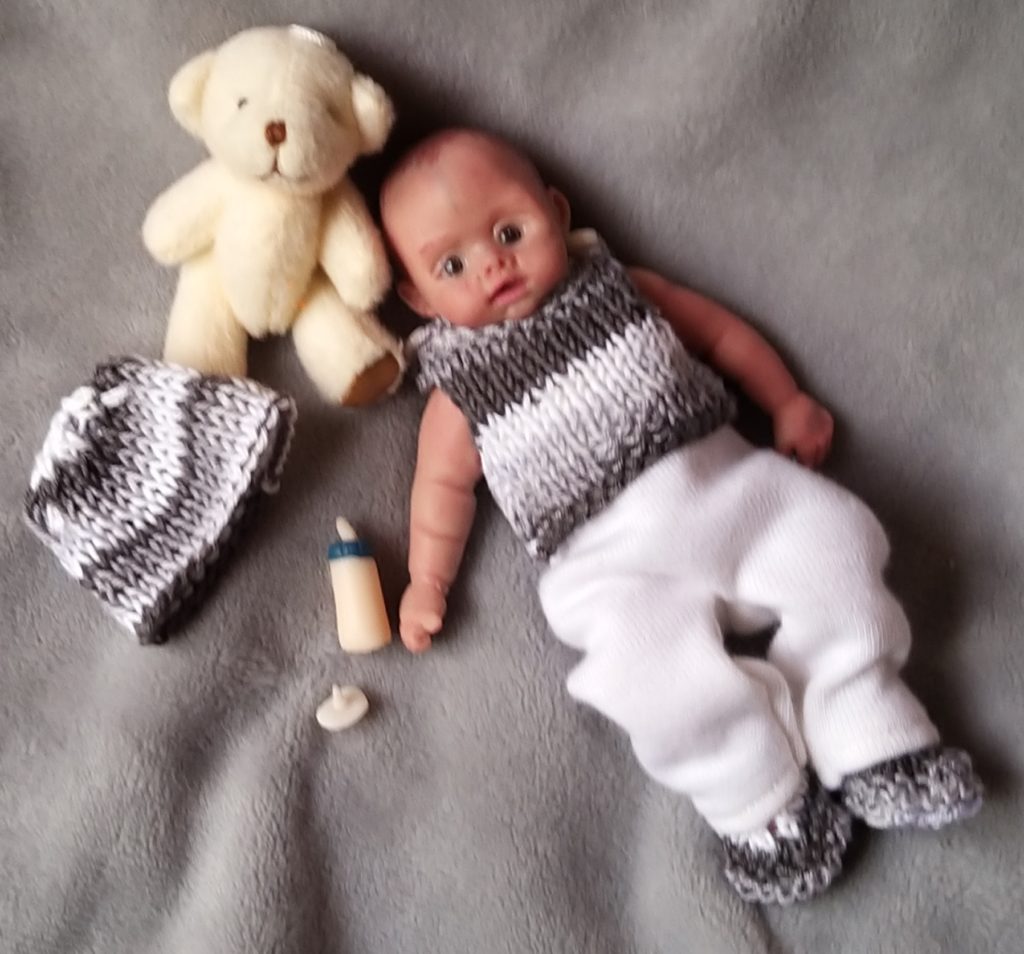 All my dolls are very different, each with its own character, they are all made with lots of love, to bring joy to people.
It is made with all my heart. OOAK.
Dispatch within 3 work days of receipt of payment.
Delivery time depends on postal services(USA-from 3week-to 1.5month,Europe-from 2 week to -1.5 month).
Doll is from Kazakhstan.
please, look at all my baby doll http://kovalevadoll.com
Thank you for looking.