Silicone baby boy full body mini David 5 inch
This miniature realistic 5-inch Silicone baby boy full body with anatomical details was molded in one piece of professional platinum-based silicone. This is a realistic boy, knows how to hold a pacifier, has handmade eyes, hair can be rooting at will.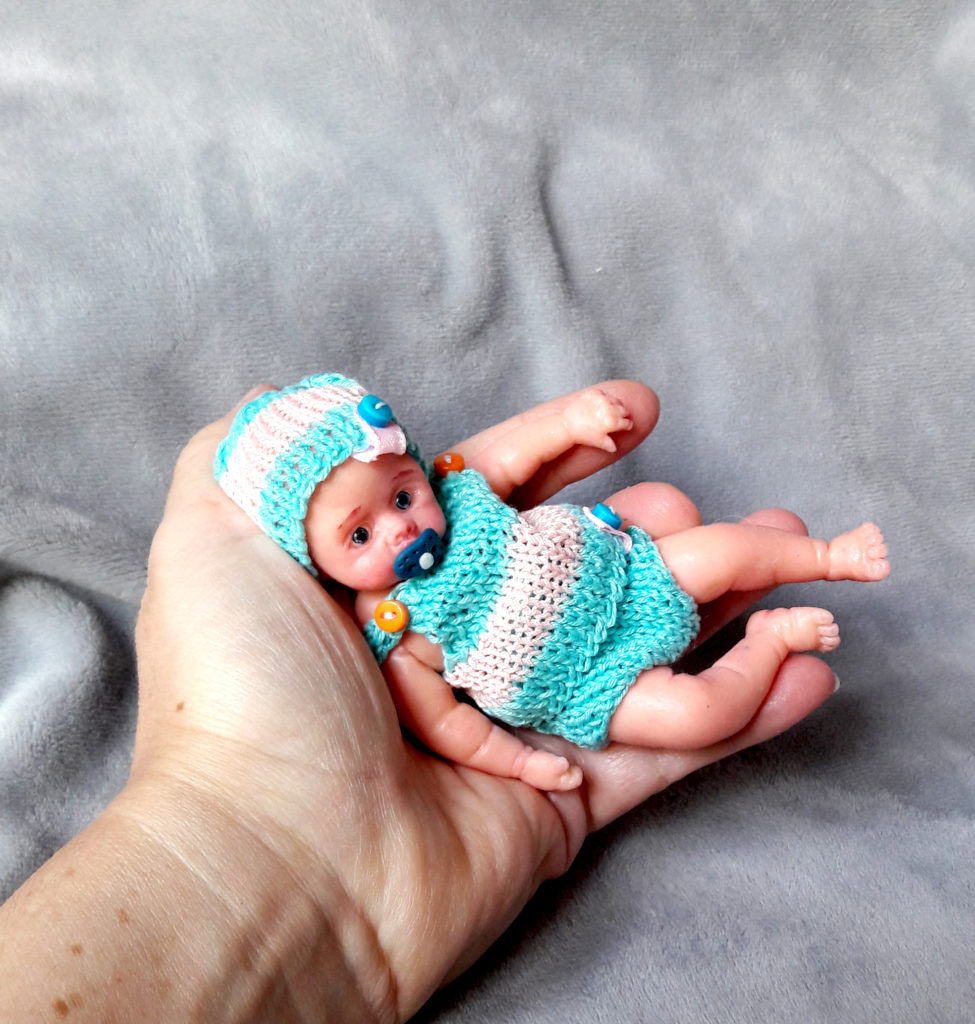 silicone is a soft material. the mouth of the doll opens, you can insert a pacifier.Silicone baby full body mini David 5 inch , painted, eyes open, hair rooting, open mouth with pacifier and bootle, mini doll
Hello! I 'm Natalya Kovaleva.
Very small details in a cute baby. Silicone baby boy 5 inch is dressed in a turquoise suit, manually knitted with knitting needles. The baby comes with a double-sided blanket, a decorative miniature bottle and a polymer clay nipple, certificate of authenticity. I am very grateful to my customers for purchasing my silicone kids in my collection.
All my kids have very gentle harmonious faces, saturated with emotions. If you want to order such a sweetheart in your collection, write to me or make a purchase on etsi.
The doll is dressed in a dress, hat, panties.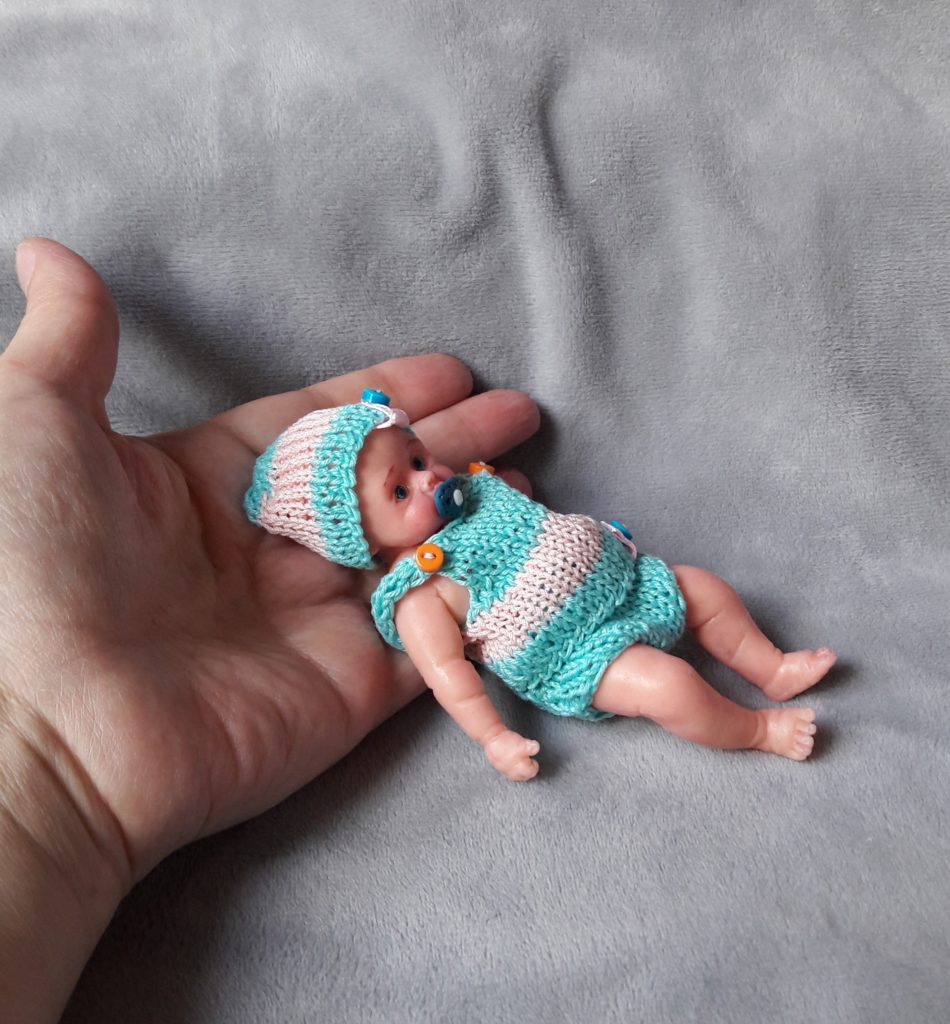 please, llok at my another dolls:
please, look at my all dolls http://kovalevadoll.com
All my dolls are very different, each with its emotion, my tiny silicone childs are all made with lots of love, to bring joy to people.


Thank you for looking.