OOAK mini baby doll red hair made to order
OOAK mini baby doll red hair made to order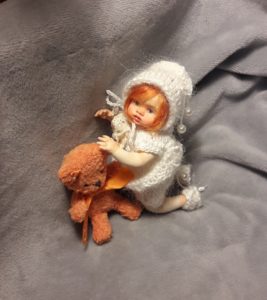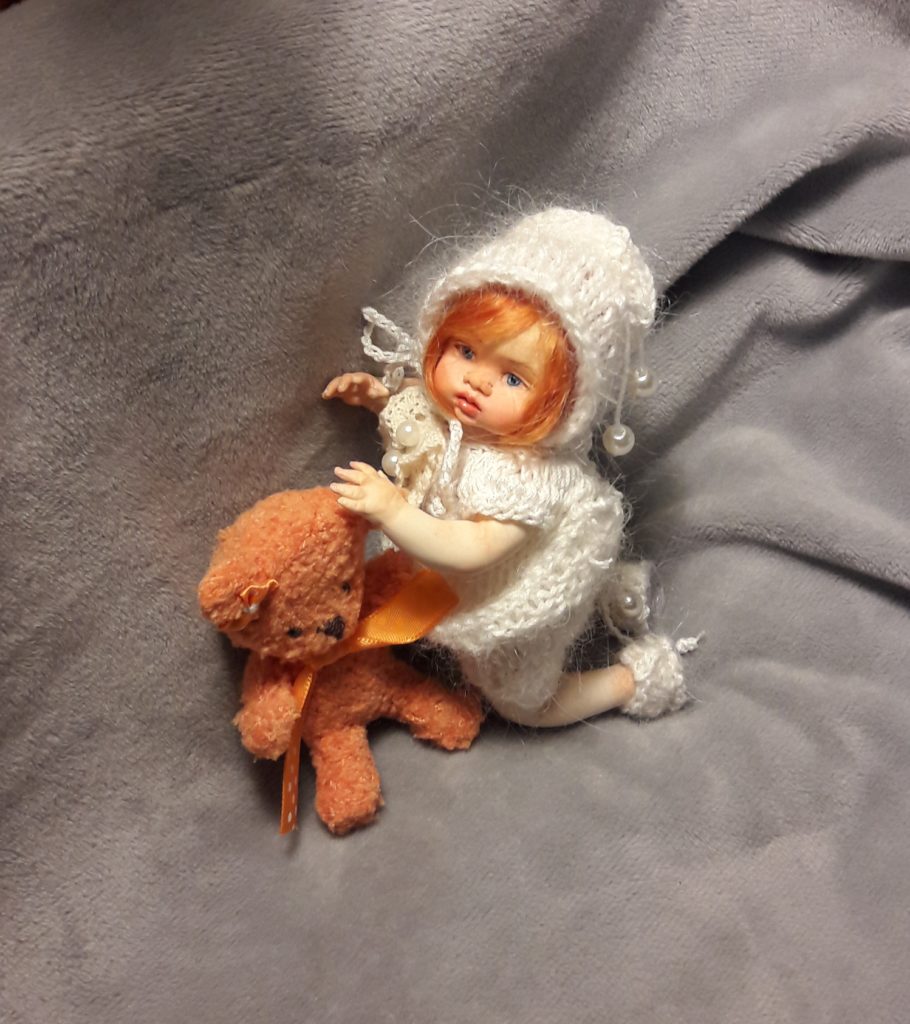 Hello! I 'm Natalya Kovaleva.


https://www.etsy.com/shop/Kovalevadoll
This is an author's art OOAK mini baby doll red hair doll
This is a very expressive miniature doll. you can easily take it with you on a trip

A girl with a soft body of velor, wieighted glassgranulates, arms, legs, head rotate 180 degrees.



The doll is very light, more durable than polymer clay.
The OOAK mini baby doll red hair doll is very mobile, can take any poses. She is so sweet and will bring joy to you!
The doll has one outfits – a dress, hat,panties and socks.
this doll is sold. You can order in her image a similar doll on the site. Please note that the match will not be 100 percent, as this is handmade work.

Thank you for looking.
Please, look https://kovalevadoll.com
You can order making clothes for miniature dolls